Another show, another Kanye West therapy session. At a Saturday concert in London, the rapper fired off at some old favorites (the Grammys, business folk) and added two surprising new targets: Jay-Z and Justin Timberlake.
"I got love for Hov, but I ain't f--kin' with that 'Suit & Tie,'" West sung/rapped in an extended freestyle that followed "Clique," referencing Justin Timberlake's comeback single. Jay-Z is featured on the track.
West and Jay-Z are known to be extremely close -- the duo released an album ("Watch the Throne") and toured together. If there has been a falling out, hip-hop fans are probably the ones who stand to lose the most, as West also provided production on some of Jay-Z's most famous hits, including "Heart of the City," "H to the Izzo" and "Lucifer."
Since "Suit & Tie" was released, Jay-Z and Timberlake have been remarkably close. They performed the song at the Grammys and a post-Grammys show in Los Angeles, recorded a music video for the track and announced a 12-city stadium tour they've grandiosely titled Legends of the Summer.
Corporate, public relations-friendly business folk and West don't get along either, it seems. "Can I sell your drink for you, please?" West asked in a mocking voice. "So you can help me put on a better show, please, corporations? Can you please support me, please? Me, Kanye West? I swear I'm a nice n---a now. I swear I'll put the pink Polo back on." (West, who used to wear ruby-style Ralph Lauren Polo shirts, now wears masks and leather kilts.)
He also noticed that his infamous "Imma let you finish, but Beyonce had one of the best videos of all time" interruption of Taylor Swift seems to have been forgotten. "They forgot about the whole 'Beyonce thing' right?" West asked. "Okay, cool." (Rumors that Beyonce hated Kim Kardashian, who is pregnant with West's child, may also have made it to the rapper's ear.)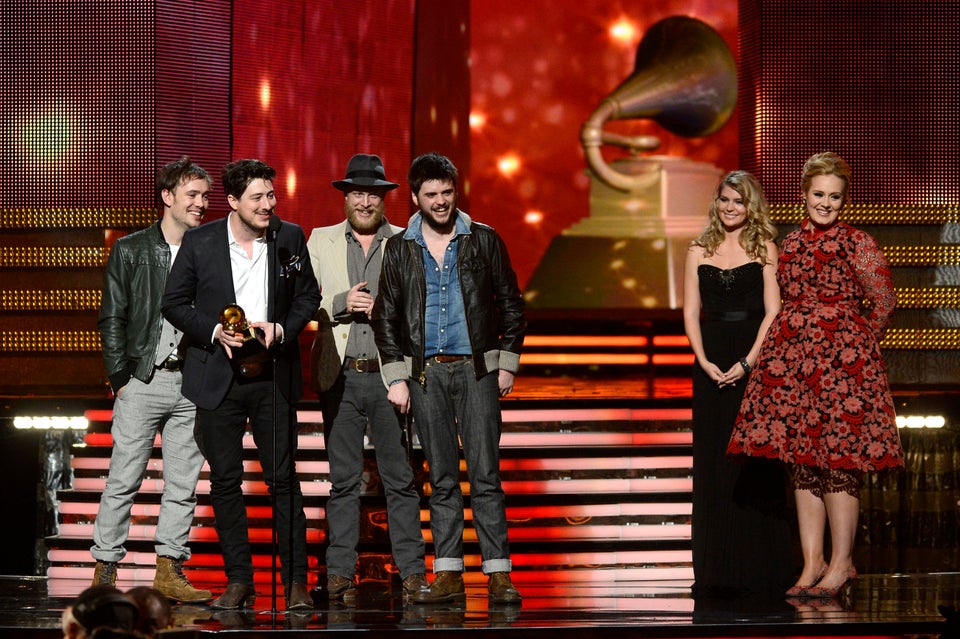 Grammy Awards 2013
Popular in the Community