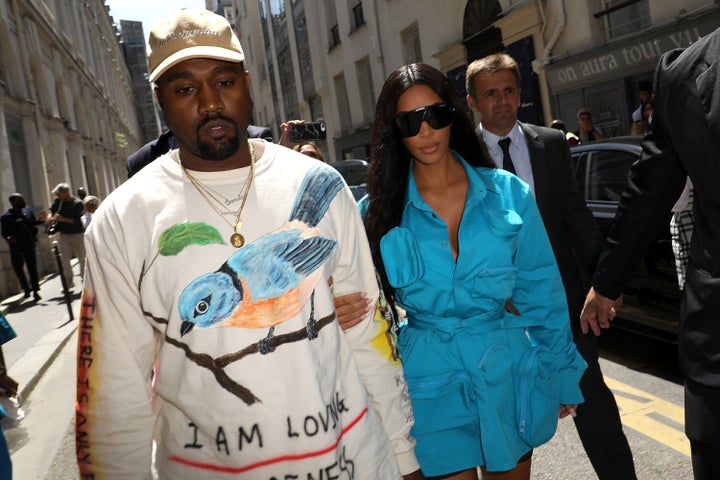 It famously takes a lot to make Kanye West smile, but even he had no qualms about sobbing in the front row during a Louis Vuitton show. 
On Thursday, the rapper and his wife, Kim Kardashian, attended the French fashion house's debut of its spring 2019 menswear collection, held in the garden of the Palais-Royal during Paris Men's Fashion Week. 
West's longtime friend and former creative director, Virgil Abloh, was hired as the menswear artistic director of Louis Vuitton in March. He's the first African-American to hold the title, and naturally, his inaugural show was an emotional moment. 
At the end of the show ― which drew famous guests including Rihanna, Kylie Jenner and Travis Scott ― Abloh walked down the neon green runway, pointing to West, whom he quickly embraced as both began sobbing.  
The show also featured the track "I Thought About Killing You" off West's new album, "Ye," and "Kids See Ghosts" collaborator Kid Cudi walking the runway as one of the models. 
After the two interned alongside each other at Fendi's Rome headquarters in 2009, West tapped Abloh to become the creative director of his company DONDA, named after his late mother. Abloh is also the art director for the album "Watch the Throne," which earned him a Grammy nomination.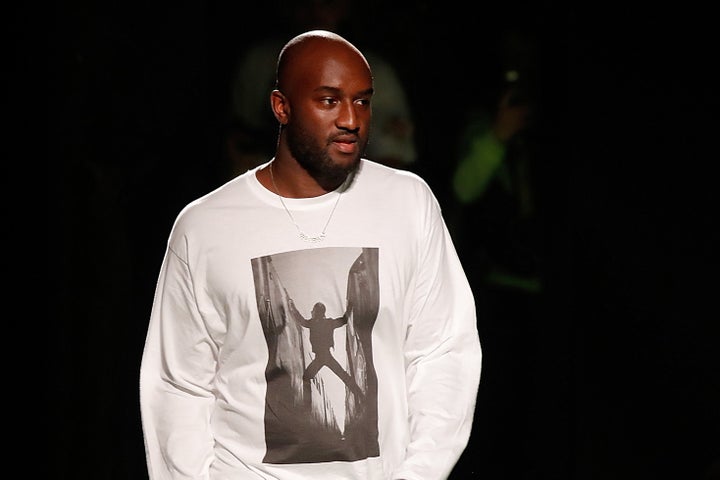 Abloh eventually started his own brand, Off-White, which drew the attention of major stars such as Beyoncé, priming him to become the next artistic director of Louis Vuitton's menswear.
"I had been dealing with a very heavy concept this week that I couldn't get out of my head," the rapper said. "It's not bad or good, it's my creative collaborator being the head of Louis Vuitton."
He later expanded on his thoughts regarding Abloh's new position in an interview with Charlamagne tha God, saying, "There is some validation in the fact that someone that I came up with is now the head at Louis Vuitton."
BEFORE YOU GO