 Kanye West is being sued for allegedly using unlicensed samples in his music, yet again.
Pryor's children, Trena Steward and Lorenzo Pryor, claim that 13 seconds into Kanye's 2005 smash hit "Gold Digger," is a lyric sampled from Pryor's song. The three are alleging that if you listen carefully, you can hear Pryor singing "Get Down" three times, echoing West singing, "Get down girl, go head, get down."
The pair, who each own one-quarter of the song, have asked a judge to stop the sale of the song and provide them with, "millions of dollars" in damages for the allegedly unlicensed sample.
The lawsuit claims that West and various labels engaged in a 15-year "illegal copyright infringement scheme and criminal enterprise involving the unauthorized, willful sampling of plaintiffs original copyrighted music on a massive scale," reports AllHipHop. In addition to West, other labels including Roc-a-Fella Records, Bad Boy Records, Stones Throw Records, Bomb Hip-Hop Records, Autumn Games, Activision, Caroline Distribution and Island Def Jam Music Group have been named in the suit.
TufAmerica claimed West's label Roc-A-Fella paid a license fee of $62,500, but "failed and refused to enter into written license agreements that accounted for their multiple other uses of ['Hook and Sling']."
Likewise in 2010, West was sued by musician Vincent Peters over a copyright dispute regarding similarities between West's "Stronger" and a song Peters had sent West's business associate in 2006. West's legal counsel referenced the works of philosopher Friedrich Nietzsche, whose maxim "that which does not kill us makes us stronger" is quoted in the song, and the court ruled in the rapper's favor.

Before You Go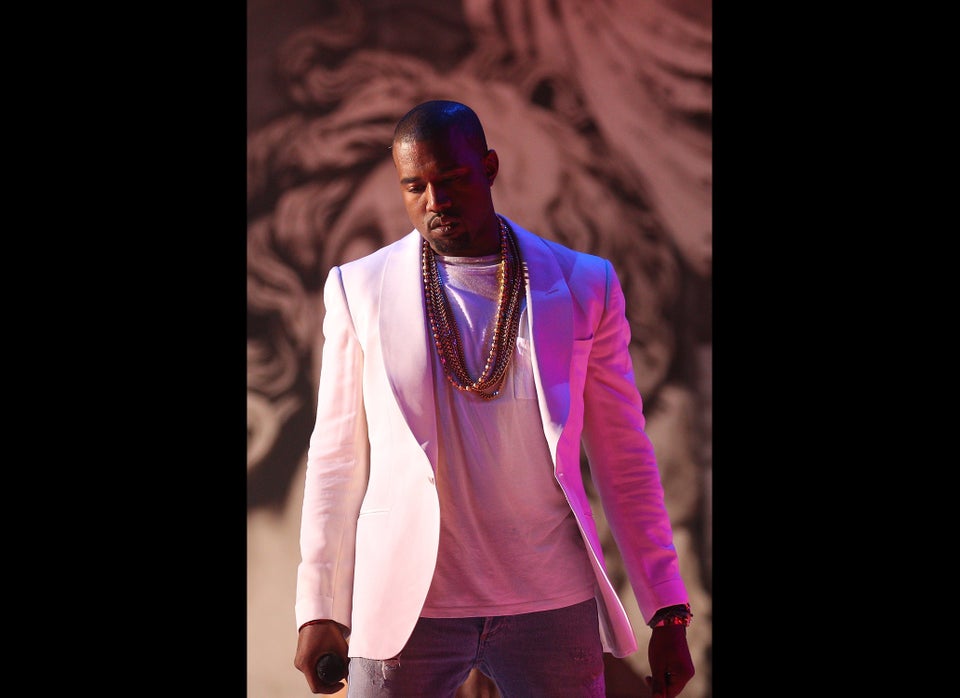 Kanye's worst moments
Popular in the Community