Last month, Kanye West lashed out at Jimmy Kimmel over Twitter for a sketch on "Jimmy Kimmel Live" that made fun of an earnest interview West conducted with the BBC. On Wednesday's episode of the talk show, West sat on Kimmel's couch to clear the air -- and ended the interview with a lengthy, stream-of-consciousness rant.
While the conversation was not contentious at all, and West frequently smiled and joked with Kimmel, he did not apologize for his tweets. Up front, he emphasized that all of his public actions are authentic. "I've never done a publicity stunt in my life," he said.
"I'm not running for office," West told Kimmel. "I'm just here to make good music and make people feel good when they hear my music. When I did that interview, I was really vocal about a lot of things I had been dealing with over the last ten years, when I had been put in the classification as just a celebrity."
He continued, "I'm a creative genius, and there's no other way to word it. I know you're not supposed to say that about yourself. I say things the wrong way a lot of times, but the intention is always positive."
West and Kimmel gave more backstory to the nature of the feud. Kimmel said that he felt ambushed by West, as they had always been friendly in private. The talk show host said that he frequently defended West's flamboyant behavior, and told West that much of the criticism brought upon him is self-inflicted.
It was that very friendship that ignited West's rage, believing that Kimmel had betrayed him as a friend by poking fun. "This is the one person I know!" West said, explaining that unlike tabloid writers and gossip columnists, Kimmel was a friend, and he thus directed all his anger towards him.
But the interview climaxed at the very end of the show. Kimmel presented West with a gift of leather running shorts, the subject of the original sketch. This prompted West to go on a nearly uninterrupted stream-of-consciousness rant for several minutes in which he addressed the fashion industry, the civil rights movement, the importance of his family, the nature of celebrity and several other subjects.
Perhaps the ultimate irony of the entire episode? West admitted that he only watched part of the original sketch he railed against, and Kimmel admitted that it was not even that funny to begin with.
Watch part one above, and the rest below, including part 4 where Josh Groban sings Kanye's tweets.
Related
Before You Go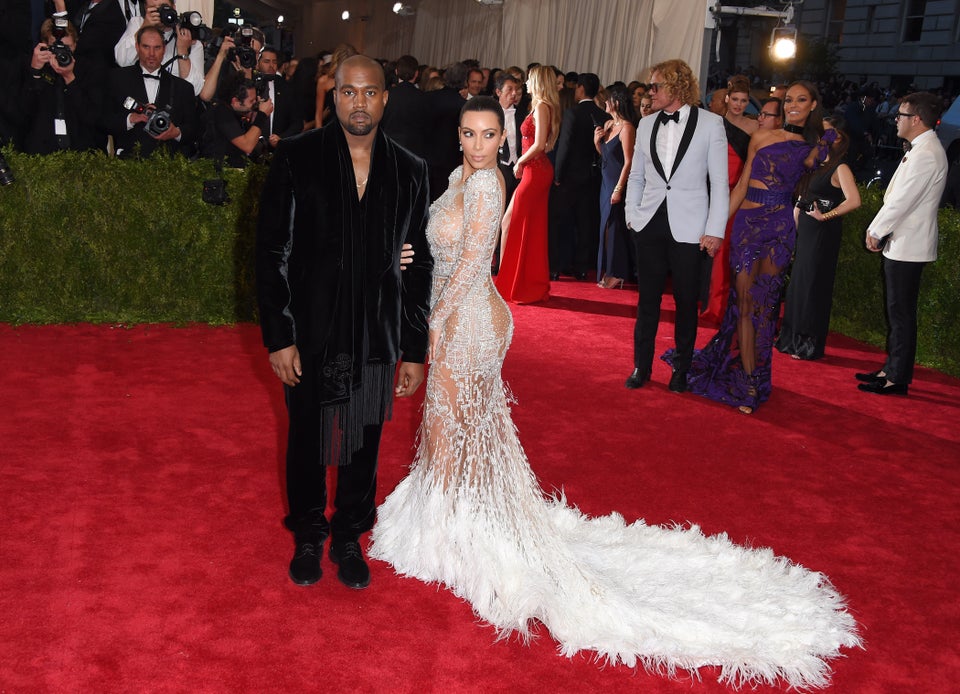 Kim Kardashian and Kanye West
Popular in the Community