But it wasn't until he hit his latest concert tour that he went fully female with (drum roll please)... a skirt.
Joining Kanye on stage was Jay-Z, the other World's Biggest Hip Hop Star, who was unsurprisingly skirt-less. He did have on a passable pair of cargo pants, however.
Check out Kanye's sartorial statement below -- what do you think of the skirt-over-leggings look?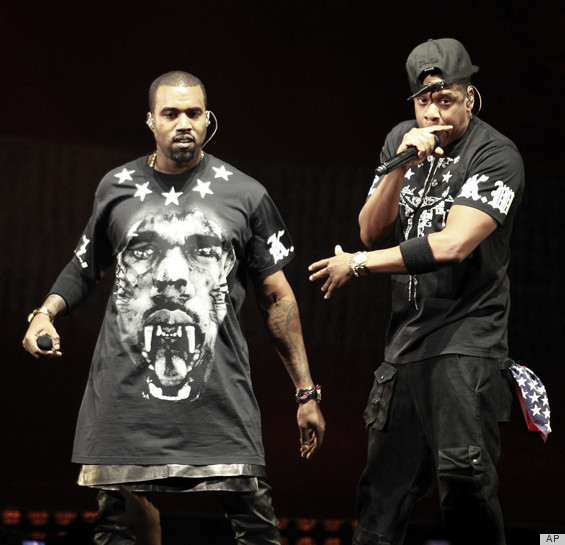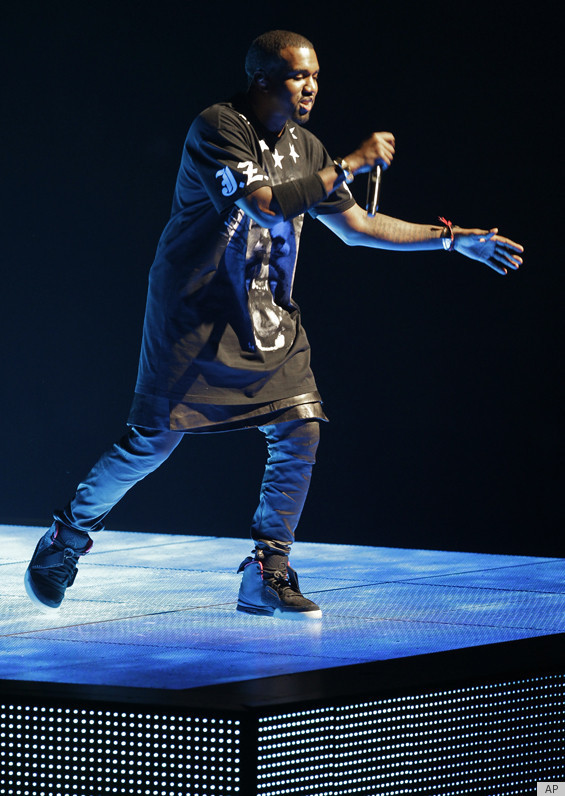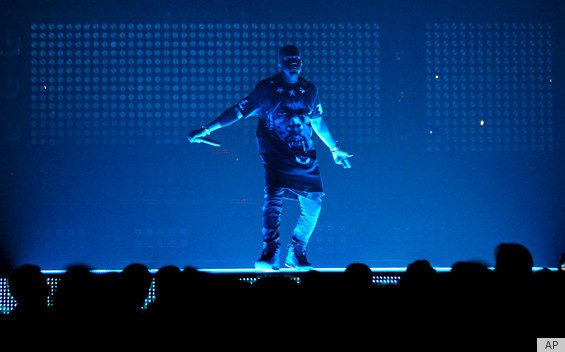 Related