West reportedly went on about the culture of celebrity, and how all the spoofs, parodies and tabloid covers don't get him or the Kardashian family down, a source also told Us Weekly.
West reportedly later added, "The Kardashians are an industry!"
According to Us Weekly, the rapper also spoke about his and his new bride's inner circle, calling them "warriors."
"We are warriors! There is not one person at this table that has not had to defend us at some point or another," he said, before referring to a group of guests, including his new in-laws, as "the most remarkable people of our time," whose combination of powers "can make the world a better place."
Oh, and perhaps remembering that he was giving a speech at his own wedding, he also threw in that he was excited about "spending every single day of my life with Kim."
Before You Go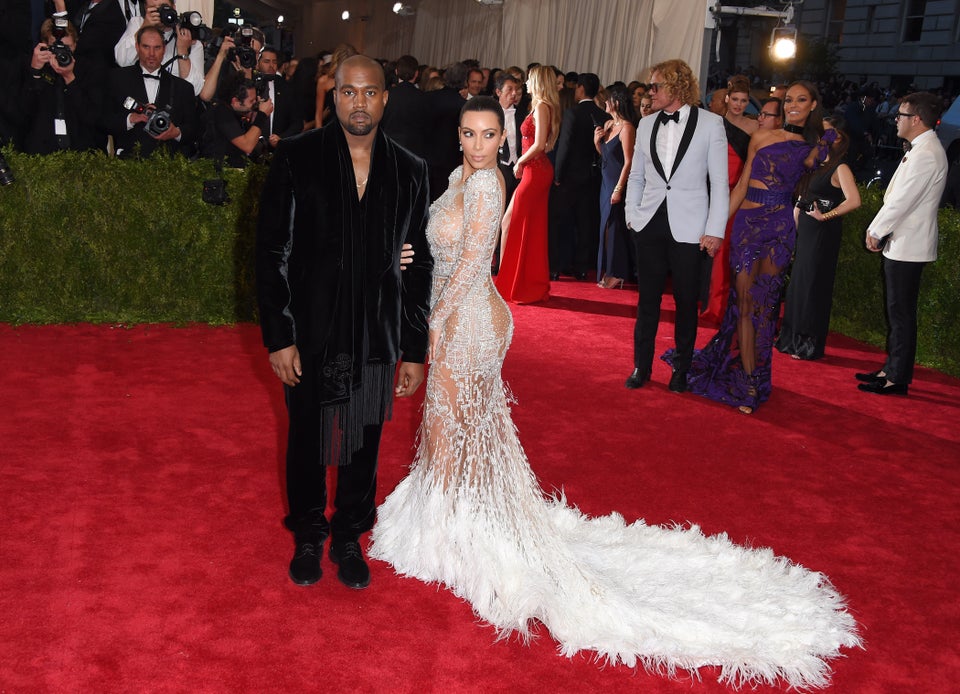 Kim Kardashian and Kanye West
Popular in the Community