The first day of New York Fashion Week started off with bang thanks to Kanye West's highly anticipated Yeezy Season 3 show held at Madison Square Garden on Thursday.
The musician-turned-designer's third clothing collaboration with Adidas was what everyone expected when it came to clothes -- more highly-coveted distressed athleisure and footwear that most of us won't be able to afford. Umph.
But it was also a listening party for West's yet-to-be-released new album "The Life of Pablo," attended by approximately 20,000 people -- celebrities, journalists and ticket-holding members of the general public who showed up for the fashion-meets-music extravaganza.
And if you think that's spectacular, there were plenty of other mind-blowing moments that went down. Here's the scoop ...
1. The Legendary Black Model Moment
Not only did West hire about 1200 models who were primarily black but he also surprised the audience with cameos by legendary supermodels Naomi Campbell, Veronica Webb and Alek Wek. #Epic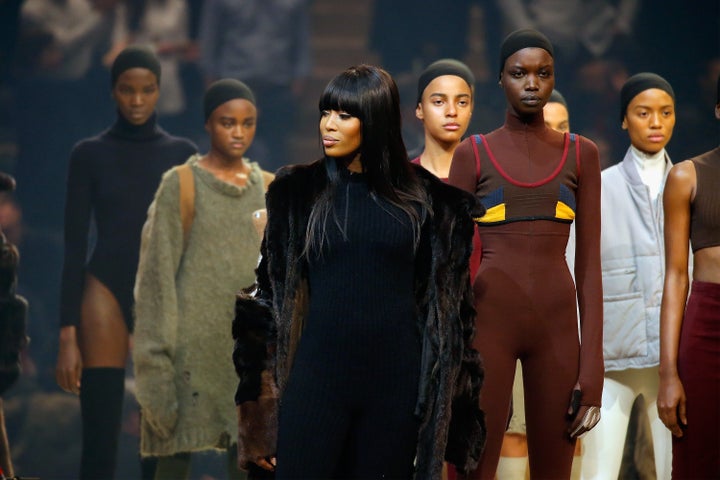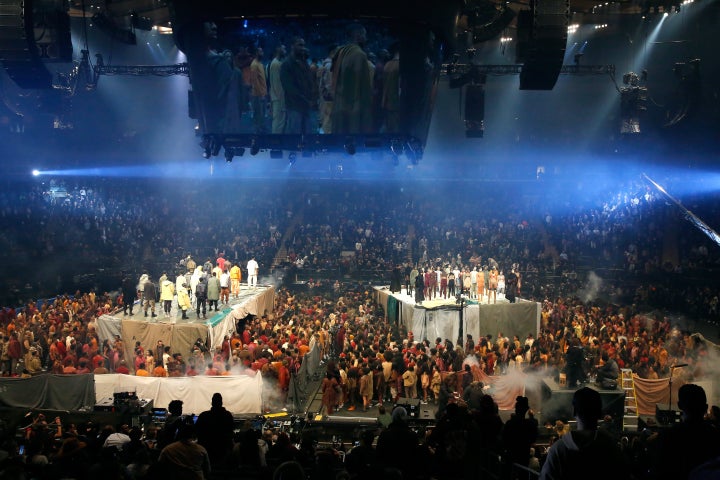 2. When Kanye Made The Models Stand Still Forever
The models -- sans the supermodels -- had to stand still for over 90 minutes while West played his new album in its entirety and entertained the masses with his quotable monologues. But that's not all! They were given a list of 38 rules to which they had to adhere -- including no whispering, "no sexy posing," "do not act cool" and so much more (see full list below)!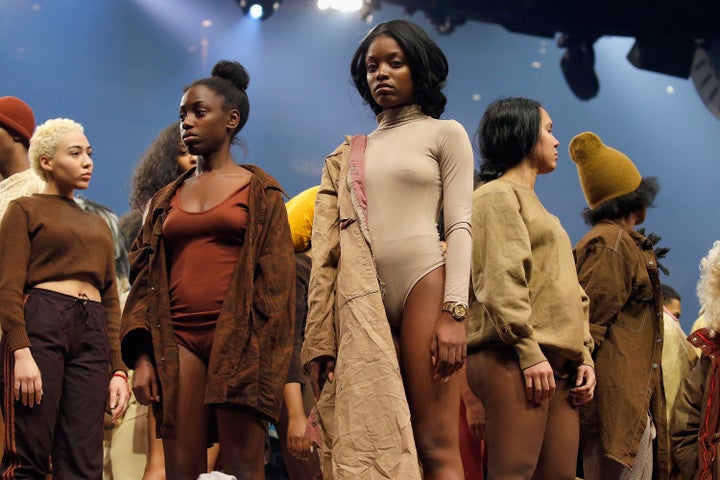 3. The "Fuck Nike" Moment
4. The Anna Wintour Shoutout Moment
Since Anna Wintour was in attendance, West acknowledged the American Vogue editor-in-chief by sharing a conversation the two had earlier backstage.
"But my dream -- I told Anna this backstage -- is to be, at least for a couple years, the creative director of Hermés. That would be a dream of mine. I just want to bring as much beauty to the world as possible. I'm only 38 years old.""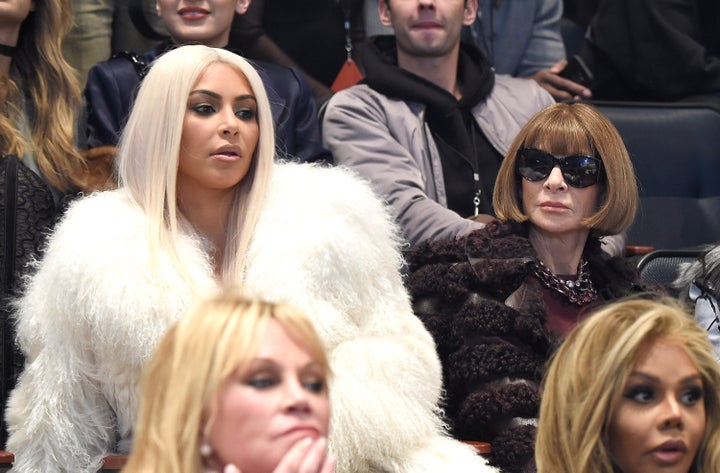 5. The Carine Roitfeld Is "A Real Bitch" (In A Good Way) Moment
West also gave a heartfelt shoutout to Carine Roitfeld, the editor of CR Fashion Book and former editor-in-chief of French Vogue, saying:
"What's up, Carine? I see you. Thank you for doing that shoot. Thank you for putting my wife on the first fashion cover. Thank you for coming to our wedding. Thank you for just being a real bitch. I appreciate you, Carine Roitfeld.""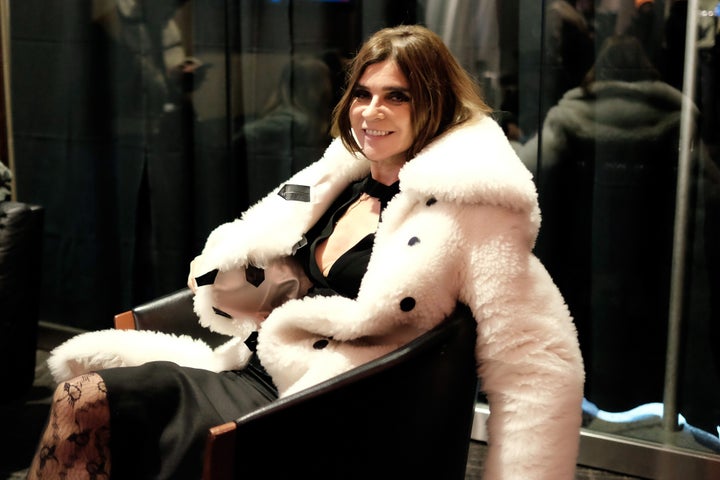 6. The Yeezy x Balmain Collaboration Moment
Another fashion heavyweight in the building sitting with the Kardashian/Jenner/West clan was Olivier Rousteing, the creative director of Balmain. West thanked the French designer for collaborating with him on the outfits worn by Kim, Khloe and Kourtney Kardashian; Kylie, Kendall, Kris and Caitlyn Jenner; and even little North West.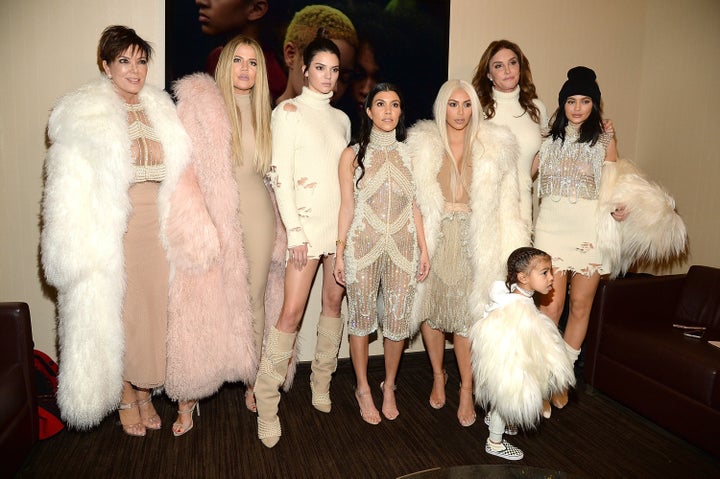 7. The Affordable Yeezy Boosts Moment
West has gotten some flack about the limited quantities and high retail price of his ultra popular Boost shoes. So when he addressed the matter at the show yesterday it was met with a roaring cheer from the crowd. He said:
"Adidas did promise that they're gonna press some more so more people will be able to get them. And we gonna lower prices. Seriously!"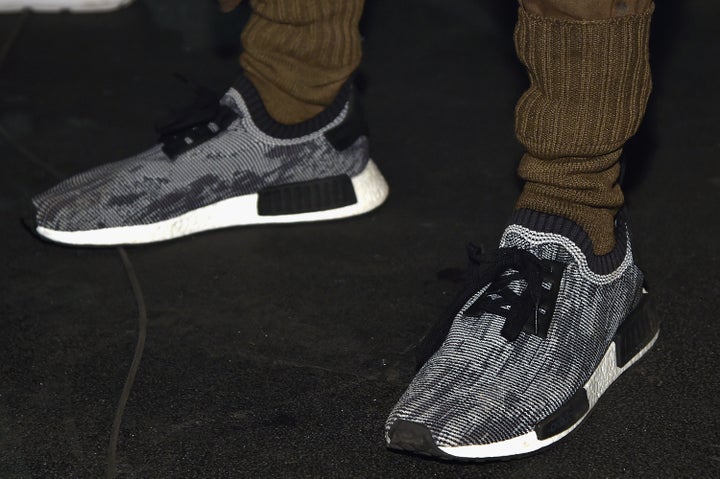 8. The Black Power Fist Moment
At one point in the show some of the models raised black power fists in the air in a public declaration of black pride.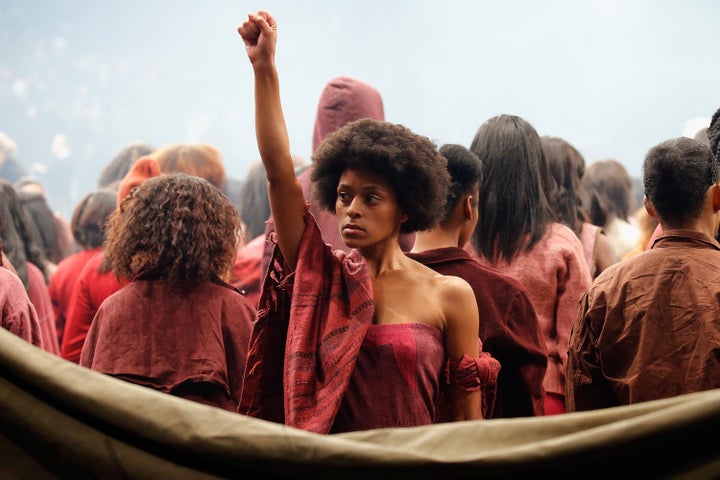 9. The "I Also Designed A Video Game" Moment
If all the fashion and music wasn't enough, West also announced that he's working on a video game to honor his late mother Donda West. Here's a look: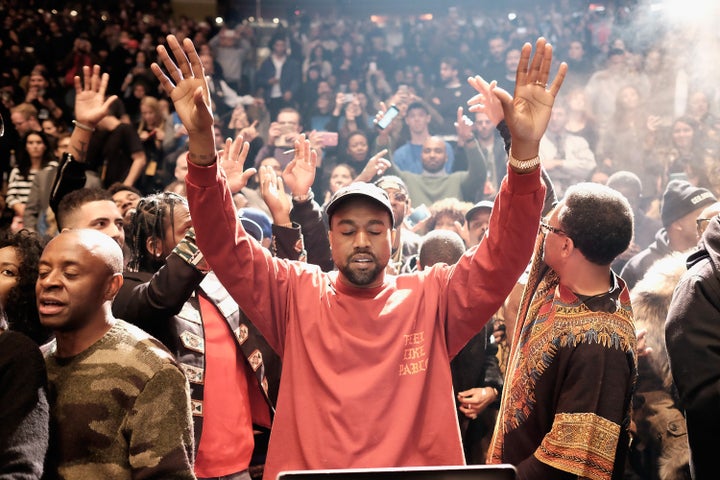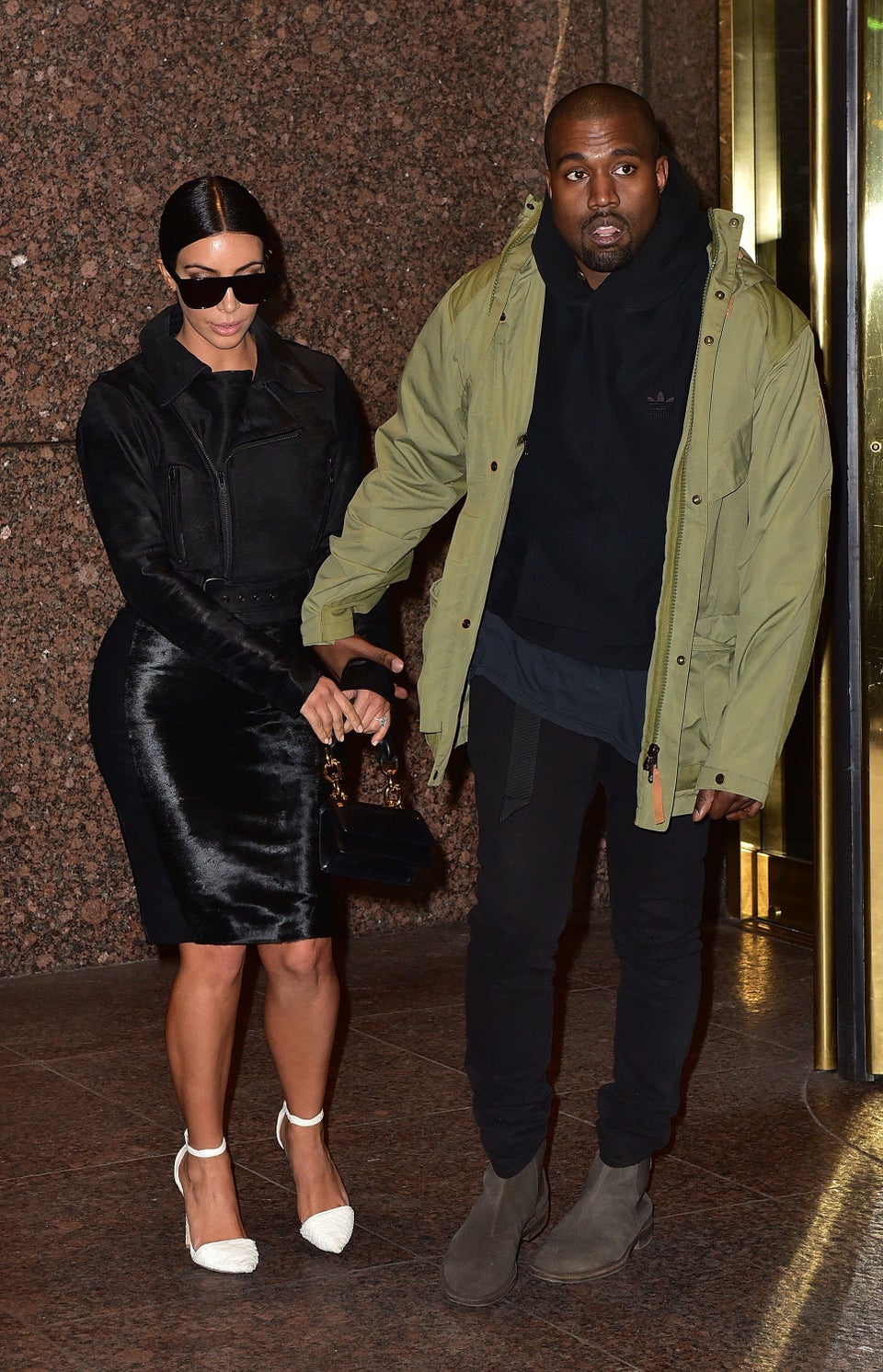 kanye west most stylish man 2015