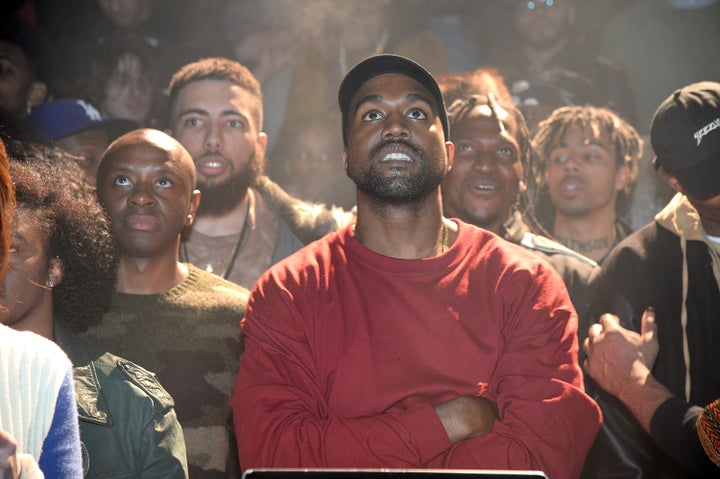 It could be described as the most expensive basement party ever, and it included Anna Wintour, A$AP Rocky passing around blunts, the entire Kardashian family, Lamar Odom's debut appearance after his hospitalization, Naomi Campbell and an exclusive Adidas collection. Yes, we're talking about Yeezy Season 3 and we were there to watch it all go down -- standing right behind Kanye West.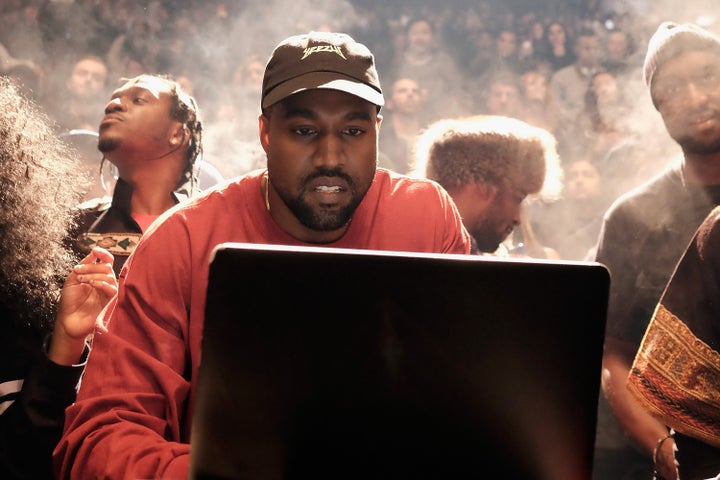 On Thursday, West debuted his eighth studio album, "The Life of Pablo," before a frenetic crowd at Madison Square Garden and 20 million viewers watching a live stream. 
Say what you want about West, but when he releases music, he has our undivided attention. The long-awaited debut of "TLOP" doubled as the launch of West's third collaboration with Adidas, making for a mind-blowing marriage of music, fashion and celebrity.
Kanye was a DJ/God who guided us through the journey that was Yeezy Season 3:
Watching Kanye slip an aux cord into a laptop and play tunes from what he touted as the "greatest album of all time," is definitely a surreal experience to say the least. Equally surreal is watching Kylie Jenner's boyfriend Tyga subtly bop his head to the music while smoking one of the many blunts that was passed around. And only at YS3 would one overhear a harried MSG employee shout, "Lil' Kim needs napkins or tissues ... any kind!"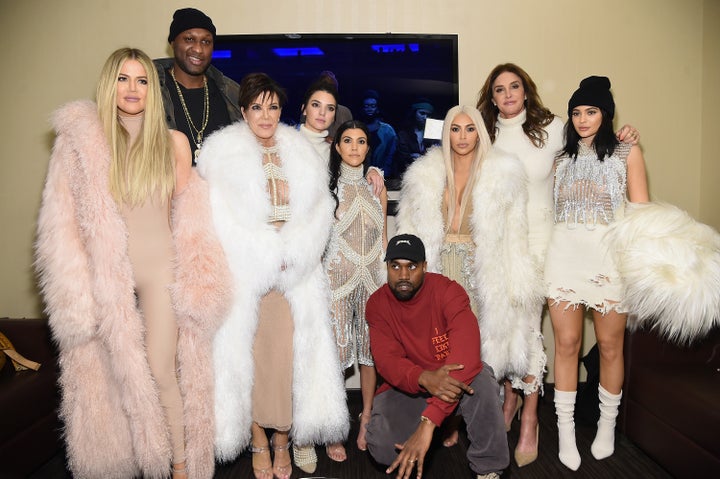 All of this is fitting since fame and celebrity were a major theme throughout the event and West's newest album, which includes a track titled "Famous." Despite all this, the show itself managed to feel extremely personal. Many of the the close to 1,200 models even shed tears as they stood in West's designs, perhaps moved by the breathtaking grandiosity of the presentation that managed to relay a strange sense of intimacy.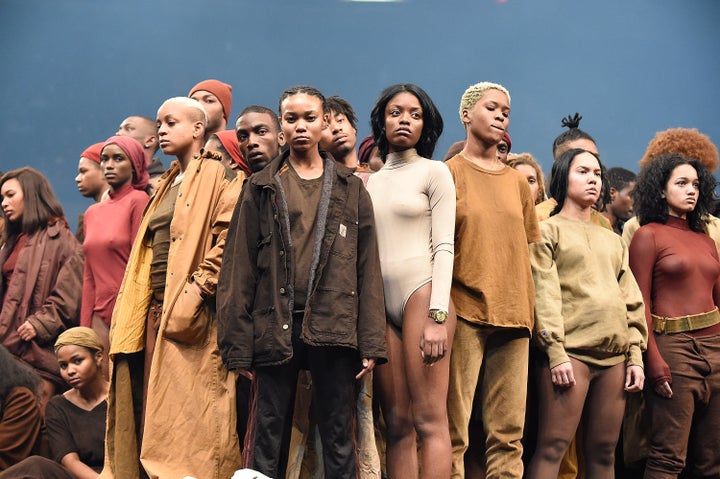 West opened up to the audience about his late mother, his dreams of being creative director of Hermès and the way the Kardashian family has adopted him as one of their own. West also previewed his forthcoming video game, at which the Internet has already scoffed, but the game's objective -- helping his late mother Donda West fly to heaven -- does tug at the heartstrings a bit. 
As Kanye did his thing at MSG, the presentation was simultaneously being shown on nearly 800 movie screens across 26 countries. At the listening event at AMC Kips Bay in New York City, which one of our editors also attended, Yeezy fans of all types waited with bated breath to get a taste of West's new music. If the MSG performance was meant for the music and fashion elite, than this screening was for the people. 
From the group of high schoolers who couldn't stop repeating the now infamous #FingersInTheBootyAssBitch to the young woman who scarfed on movie theater nachos as she bumped to Kanye's new beats, people were into it. At one point, a man led the audience in a "turn up" cheer to compel the audio engineer to boost the volume, which was unfortunately way too low to do the album justice.
When the smell of marijuana started to waft through the theater, a particularly vocal individual demanded that the audience match his level of enthusiasm. "C'mon, y'all, this is Kanye. We all paid $35 for this shit." By the end of the screening, "Real Friends" wasn't just the best song off "TLOP," but a mantra of shared camaraderie among Yeezy fanatics hearing West's new gospel for the first time.
While some inarguably feel removed from the fashion world and look on West's project with disdain, the most impressive feat of all was accomplished at Yeezy Season 3. He lifted his veil. Despite bombarding us with Twitter sprees and dropping claims about every industry under the sun, Yeezy still is that backpack rapper from Chicago who is just really hyped about music.
There wasn't a moment during the show when the audience wasn't entranced by every track from "The Life of Pablo." Not even standing among Hollywood's biggest names could seduce someone from the energy and rawness that totally defines Ye's music. 
Calling all HuffPost superfans!
Sign up for membership to become a founding member and help shape HuffPost's next chapter