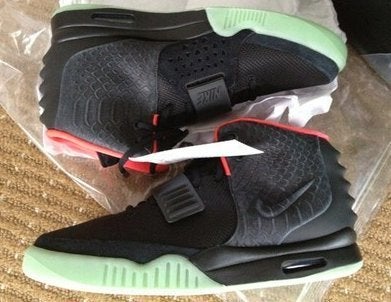 They may be beautiful. They may be dark. But the fact that someone was twisted enough to pay $93,000 for them -- that's not a fantasy.
You guessed it, we're talking about a pair of Nike Air Yeezy II sneakers designed by rapper Kanye West that, yes, fetched almost $100,000 on eBay Wednesday, according to USA Today (h/t Bloomberg). Set for "limited" release to the public Saturday, the shoes, similar to those already worn by West collaborator Jay-Z and Miami Heat sensation Lebron James, are highly anticipated. Yet it's hard to ignore the fact that bids for other pairs of the same shoes aren't exceeding $3,000.
But when it comes to the price tag of some ladies' shoes, the Air Yeezy's seem like a bargain. They may not be from Sierra Leone, but the diamonds on a pair of Stuart Weitzman Cinderella Slippers worn by country singer Alison Krauss at the 2004 Oscars makes them worth an estimated $2 million, TLC reports. Of course, no one would say you're a gold digger if you're sporting a pair of House of Borgezie's $163,400 solid gold stillettos.
Check out the Nike Air Yeezy II's below: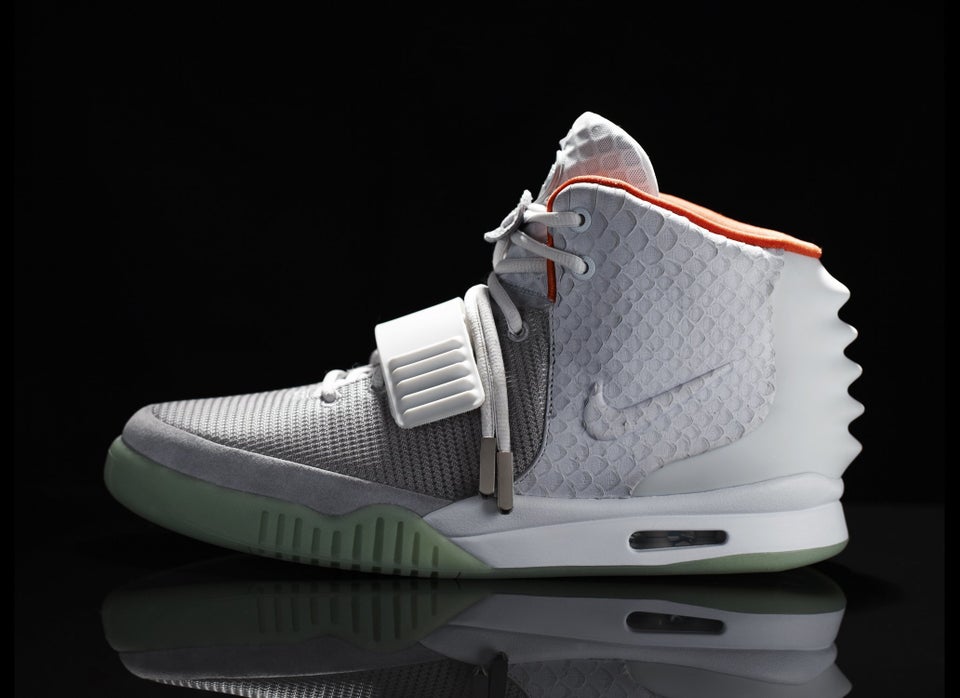 Nike Air Yeezy II's
Related
Popular in the Community