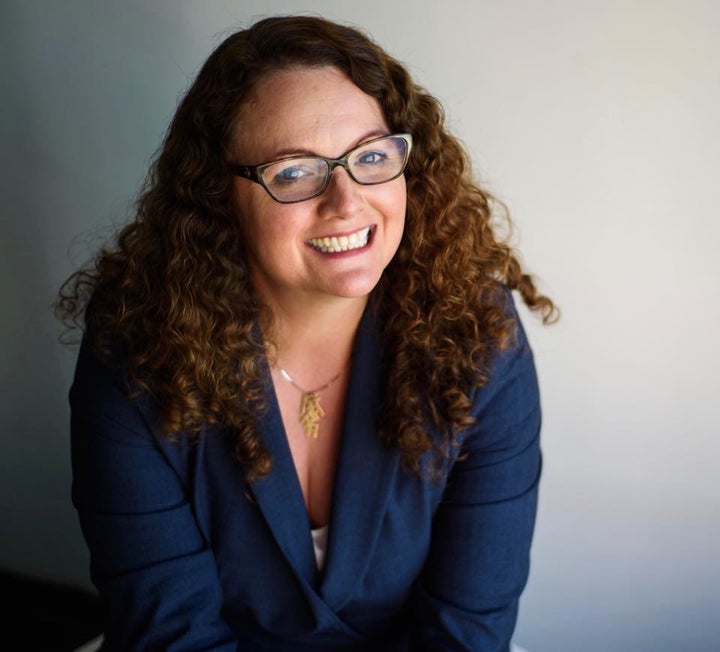 Kara Eastman, a progressive abortion rights supporter, won the Democratic nomination for Nebraska's 2nd Congressional District, an upset that defied the wishes of the national party.
Her candidacy in the general election provides pro-choice liberals an opportunity to show that progressive Democrats are just as capable as moderates of winning in challenging territory.
"Kara Eastman taught the Democratic establishment a lesson: The way to inspire voters in 2018 is to campaign on a bold progressive agenda of Medicare for All, higher wages for workers, and other economic populist ideas that help working families and challenge corporate power," said Stephanie Taylor, co-founder of the Progressive Change Campaign Committee, which endorsed Eastman. "This is how Democrats can win in red, purple, and blue districts and maximize a wave in 2018."
"Now we see, time and time again, that we do not need to abandon abortion in order to win," Heidi Sieck, a Nebraska native and co-founder of #VoteProChoice, said after Eastman's victory.
The Democratic Congressional Campaign Committee, which helps elect Democrats to the House, apparently saw Ashford as having the best opportunity to retake the seat. The DCCC put Ashford on its list of "Red to Blue" candidates, a distinction tantamount to an official party endorsement that comes with training and other resources.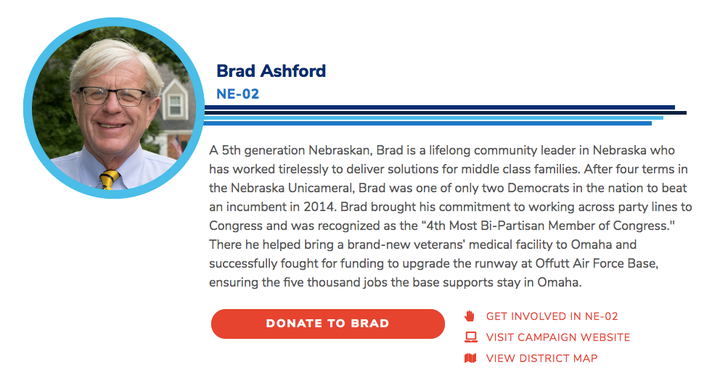 But Ashford, known as a pro-business moderate, had a major weakness that likely hurt him with the Democratic base in a year of high liberal enthusiasm. As a state lawmaker, he backed restrictions on women's abortion rights, including a ban on abortions after 20 weeks of pregnancy.
Eastman drew a sharp contrast with Ashford. Not only is she is an unabashed supporter of abortion rights, she is also an advocate of Medicare-for-all, a higher minimum wage, free college tuition for families earning less than $125,000 a year, and an assault weapons ban.
The lack of support Eastman drew from national pro-abortion rights political action groups became its own source of controversy. NARAL Pro-Choice America, EMILY's List, UltraViolet Action and Planned Parenthood Action Fund did not endorse in the race. The only abortion rights group to back Eastman was the small outfit, #VoteProChoice.
At least two of the national pro-abortion rights groups' conduct appeared to be at odds with their involvement in an Omaha mayoral race over a year ago. In April 2017, NARAL led a very public crusade against the Democratic National Committee and Sen. Bernie Sanders (I-Vt.) for visiting Omaha to campaign for Heath Mello, a Democrat running for mayor who backed the same 20-week abortion ban that Ashford voted for. UltraViolet joined in the effort to shame the party for supporting Mello.
Although Mello promised to protect abortion rights as mayor, coverage of the flare-up ended up dominating what was meant to be a positive campaign event. A few weeks later, Mello went onto lose the race to incumbent Republican Mayor Jean Stothert, an even stauncher abortion rights opponent.
Ilyse Hogue, president of NARAL Pro-Choice America, pushed back against the suggestion that the organization had held Brad Ashford to a different standard than Mello.
"Ashford came to Congress and voted 100% on pro-choice bills and against anti-choice bills. What are we as people if the don't believe that we can communicate to people and move them on fundamental principles? Redemption is a progressive principle," Hogue wrote in a Twitter thread Wednesday.
Regardless of whether Eastman ultimately gains the support of national pro-choice groups or help from the DCCC, she has the backing of the Nebraska Democratic Party, according to party chairwoman Jane Kleeb.
"The Nebraska Democratic Party worked hard to remain neutral in this race and we are proud to have Kara Eastman representing Democrats, and soon Nebraskans, in Congress as the first woman from the Second District," Kleeb said in a text message.
This story has been updated to include comments from Hogue.
Before You Go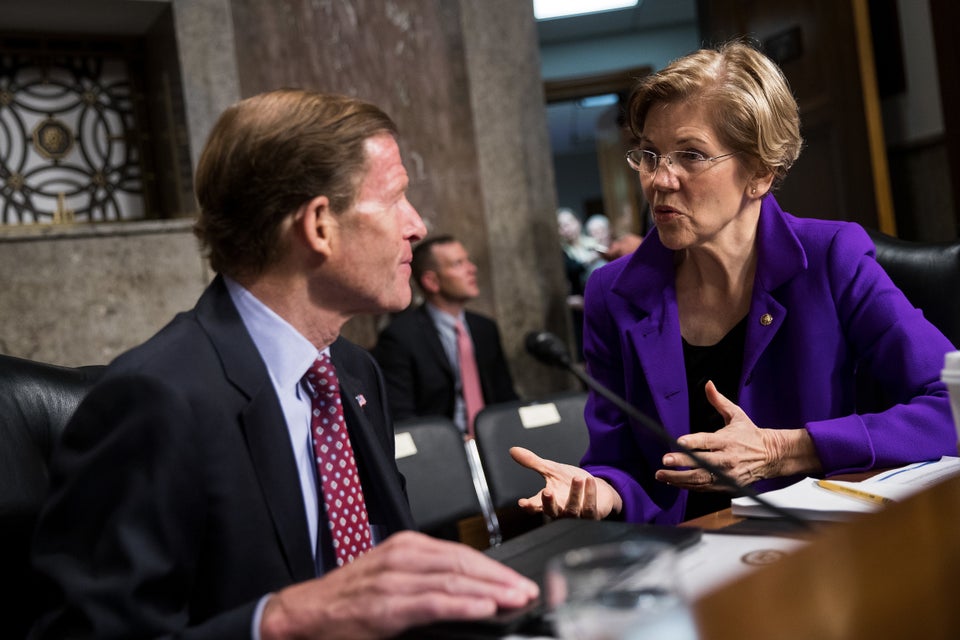 2017 Scenes From Congress & Capitol Hill
Popular in the Community