The exhibition "Fall Frum Grace, Miss Pipi's Blue Tale" at Lehmann Maupin Gallery is a collection of three new video works from Kara Walker. Though she is best known for her black and white paper cuts, Walker choose video as her medium for this project reflecting the cinematic quality of her work.
Walker is known for exploring gender, race, sexuality and identity in her works, particularly of the African American experience pre and post-Civil War. She takes what lies beneath a cultural myth or archetype and brings the underlying assumptions to the forefront in order to better understand identity. Walker, 41, received her degree from the Rhode Island School of Design and is currently living in New York City.
Walker's seventeen minute video "Fall Frum Grace, Miss Pipi's Blue Tale" liberates shadow puppetry from its traditional use as pure entertainment and imbues it with the power of the moving image. There is an interest in what cannot be spoken, which she explores within the mythology of antebellum Southern female sexuality. The shadow puppets, an ancient form of storytelling, recount a historical period in a completely modern way, utilized to discuss a political mythology rather than to entertain. This exhibition expresses Ms. Walker's interest in narrative and storytelling particularly in the politics of narration and the role societal archetypes have in determining an audience's preconceptions. The explicit, surreal and often disturbing nature of "Fall Frum Grace, Miss Pipi's Blue Tale" asks that the viewer consider what is beneath a cultural myth, and thus to question portrayals of this subject prior to Walker's video.
"Fall Frum Grace, Miss Pipi's Blue Tale" will be on exhibit at the Lehmann Maupin Gallery until June 25, 2011.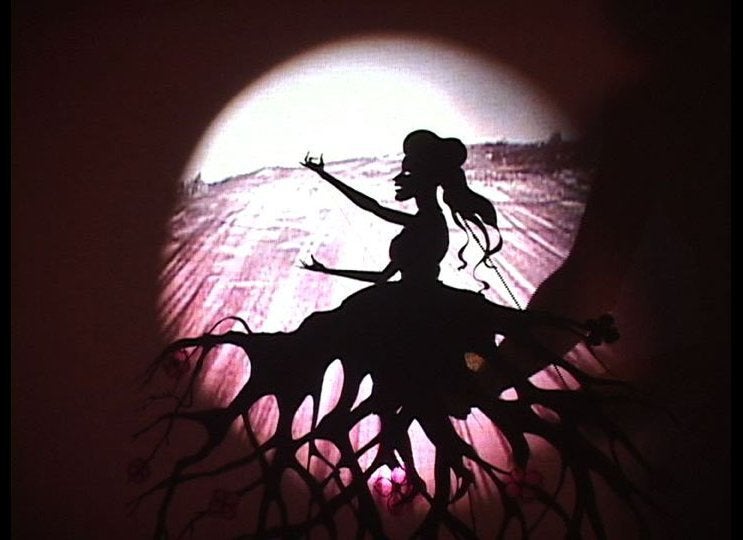 Kara Walker:
Related
Popular in the Community