Every December, the Kardashian's send out a Christmas card, capturing the true meaning of the holiday spirit. And obviously, "the true meaning of the holiday spirit" means "evening gowns, illuminati symbols and sometimes dead cats." To help you remember the reason for the season, here are the 11 most Kristmasy Kardashian Christmas Cards.
Late '80s
At first, it might seem like this is relatively low budget / down-to-earth / normal-ish family Christmas card. But then you see that there is a giant man dressed up as an ambiguous teenage mutant ninja turtle dressed up as Santa. This isn't just casually snapped at an amusement park or something standard like that. That ambiguous teenage mutant ninja turtle specifically dressed up as Santa was paid to pose for this photo.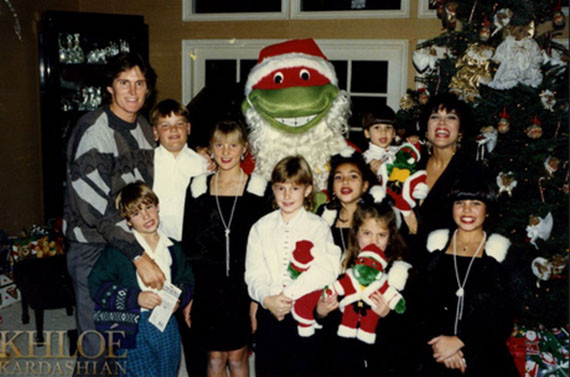 Mid '90s
Bruce got a Harley for Christmas, so the entire family posed with the Harley and dressed entirely in leather like some kind of vicious gang. They even have an attack dog (that is black and blending in with leather, see front right). That dog is ALSO named Harley! If nothing else, this Kard is a master class in commitment ... a window into the Kardashian clan that might have been.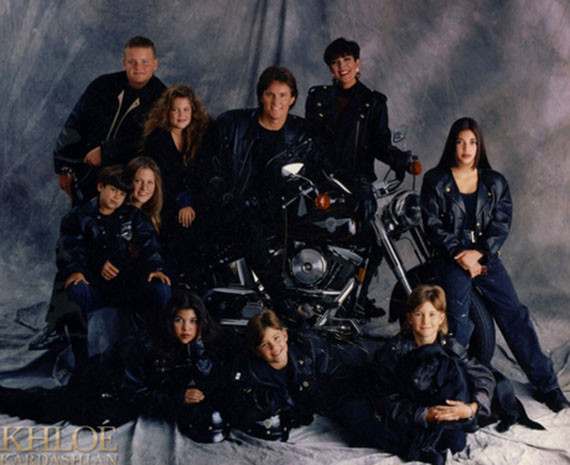 Early '90s
Here, the family dressed as waiters from an upscale franchise dining chain. They seem to think that wearing white is a theme, but you do kind of have to applaud awkward Kourtney here. She's really accepting the comedy of the situation with that expression, fully understanding that this is probably what she would look like if she ever had to work a day in her life.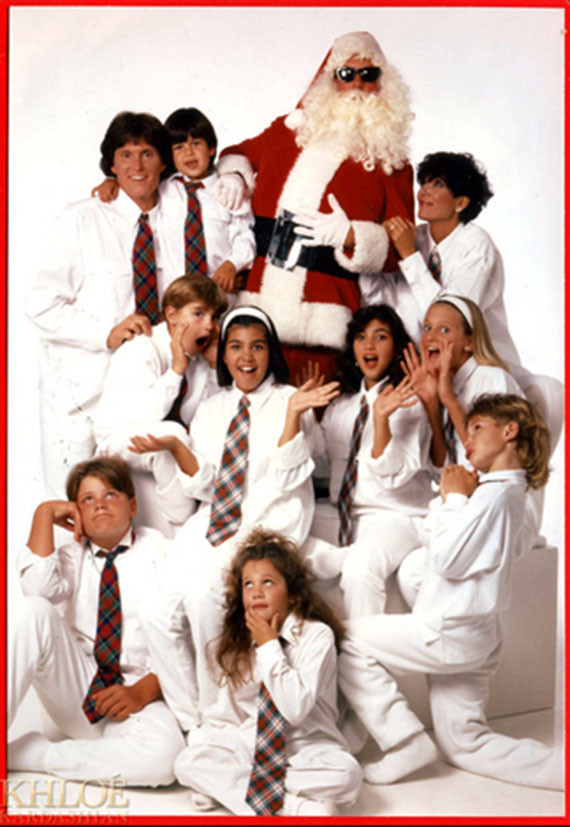 1995
I'm sorry, but the man playing Santa in this photo is really not trying very hard. At first glance, it seems like perhaps he is a long forgotten uncle, who was finally invited to join in on the Kard, and decided to get dressed up for the occasion. That's how comfortable he is. But, no, that man is not related to the Kardashians, he is just a hired Santa who is phoning it in.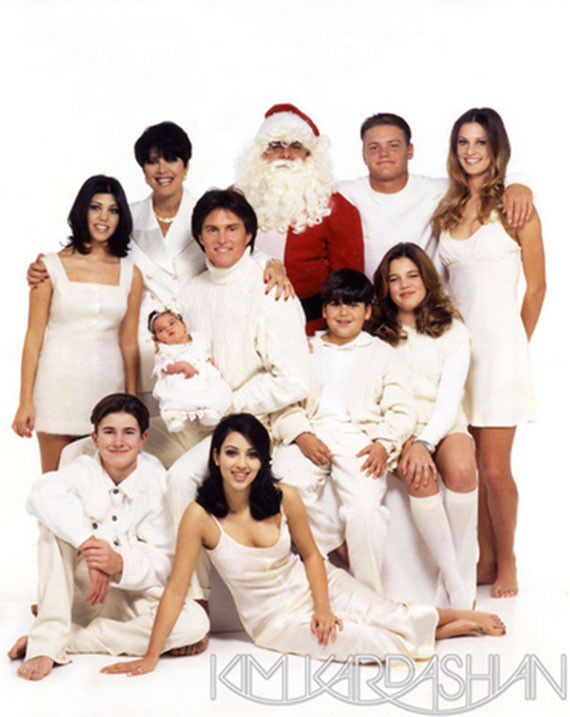 2006
In 2006, the Kardashians decided to dress up as a middle class American family. They were wearing jeans and white t-shirts! They were accessible and genuine! There was no indication that the future would be a world where they were filming their Christmas special in early September. There was also no indication that it was Christmas.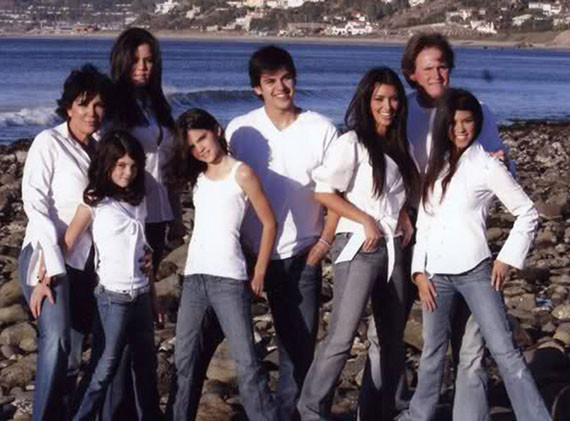 2007
The 2007 card came with the quote, "Life is not measured by how many breaths we take, but by the moments that take our breath away," which is, like, "Merry Christmas! Here's some colloquial philosophy about how to proceed with your existence!" But, OK, it's black and white and looks kind of like something that might have been snapped in a gigantic photo booth. It's kind of cute.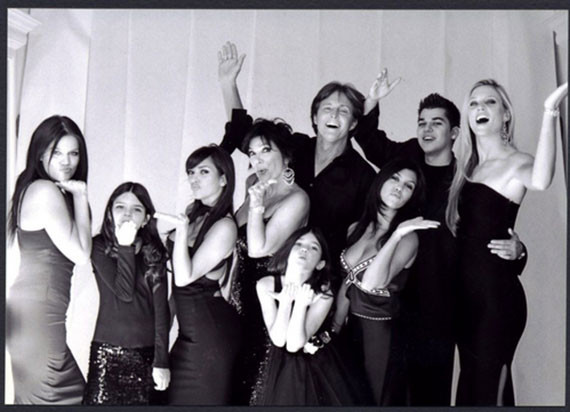 2008
This one is really a mess thematically. They are wearing red. There is an industrial climbing device. If someone is doing this card right, though, it's Kylie. Girl is all, "If there is just going to be some random ladder here, I am going to climb it all the way to the top."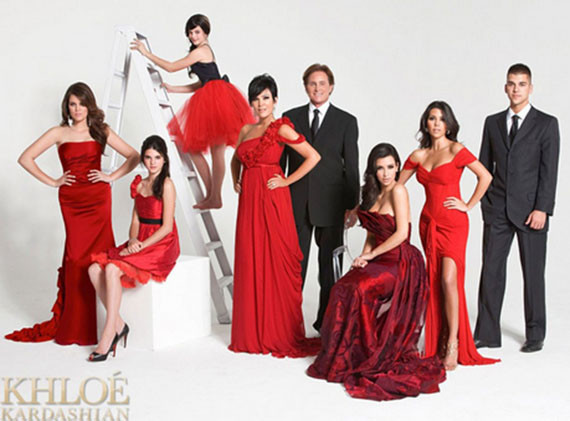 2010
The clan apparently attended another black tie event in 2010. But then instead of mingling, they all just stood around the stairwell, which is honestly kind of rude. Something to note here though is the Kim symbolism (Kimbolism?). Everyone is in dark / ashy tones, except Kim, who is in white. Could it refer to her purity?! Her youth? Maybe just winter time?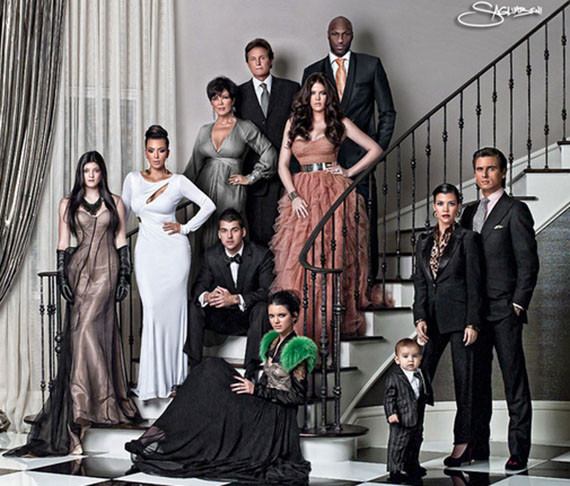 2011
There was another black tie event in 2011, but it took place in the Middle East. There are lots of lady tuxes and somehow Kris made herself the centerpiece, dressed in a glittering green dress that she probably borrowed from a sea witch. And Mason is mid-sprint, trying to escape, but of course that attempt -- like his many others before it -- was in vain.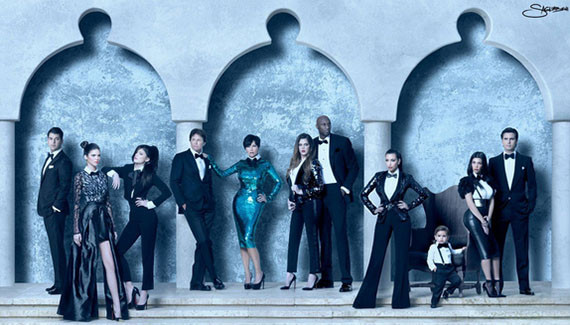 2012
In 2012, the Kardashians waited too long to take their Christmas photo and so it had to be New Year's themed. More importantly, there was a dead cat in the box. Do you see it there, blending in? That is Kim's little kitten Mercy that mysteriously died of cancer (not with a k, because that would be insensitive). It was like Schrödinger's cat, except unquestionably dead.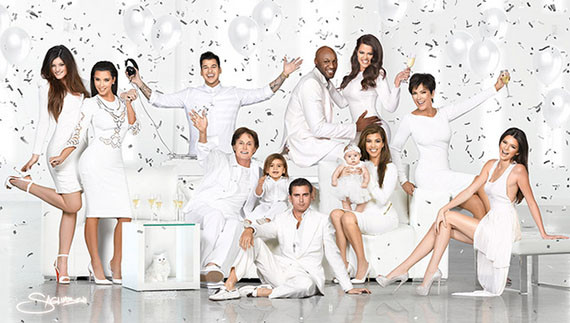 2013
There's really no question that the most recent Kard is the best of all. Look at the money signs, the disregard for media, the cleavage! This is either a questionable post card from Las Vegas or a proclamation of world domination. If there is an illuminati, the Kardahsians are, like, definitely in it.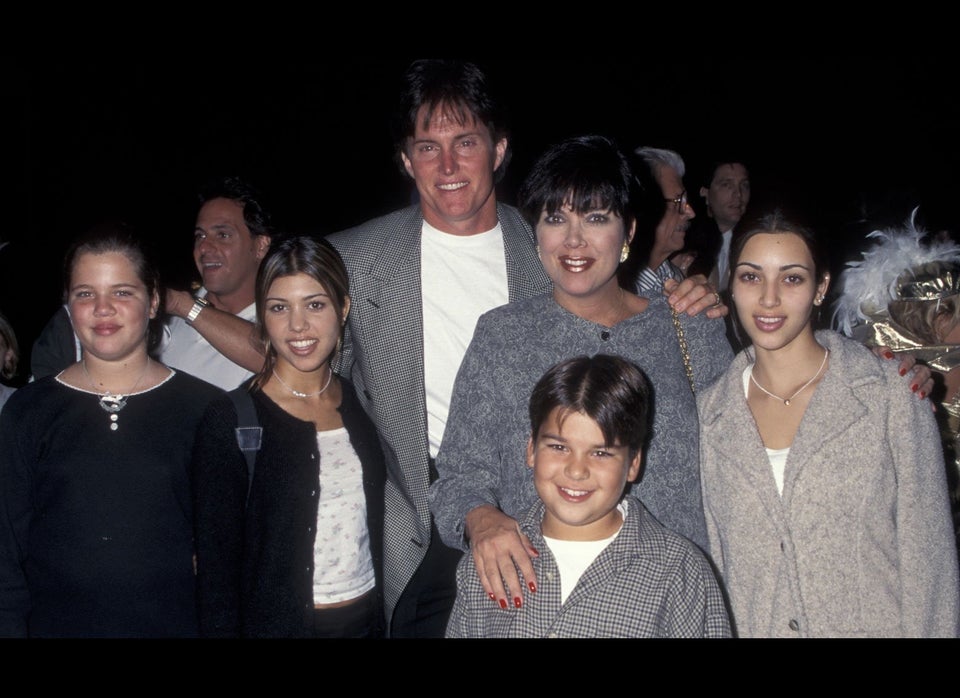 Kim Kardashian Through The Years