The Kardashians are slowly morphing into the Manzo family from "The Real Housewives of New Jersey" before our eyes. (Kim is totally the Albie.)
"Let me tell you something about my family, we are as thick as thieves and we will protect each other until the end," quoth matriarch Caroline Manzo.
This week in Kardashian land everybody is up in arms over Rob Kardashian's rumored relationship with model Blac Chyna because she previously dated and has a child with Kylie Jenner's current flame, Tyga.
Things went from bad to worse yesterday, when Rob posted a meme of his 18-year-old sister's boyfriend's baby mama, joking that she plans "to give birth to the only next generation of the Kardashian name." Not your best move, Rob.
Then, last night the OG Kardashian sisters each posted a photo from an exclusive recording studio session for Kanye's new album "So Help Me God" "Swish" "Waves."
Kim's caption was "Studio Vibes" (yawn) and Kourtney's was "Off duty Turbo Thots...Be back soon. #WAVES" (better), but Khloe's took the cake, per usual.
"Never go against THE family," she captioned the photo of her sisters and family friend Larsa Pippen mean mugging in the studio.
Earlier this week, Khloe posted three more cryptic tweets suggesting that the famously loyal family might have some drama ahead. Hello, Season 12.
We'll just sit here patiently waiting for someone to flip a table.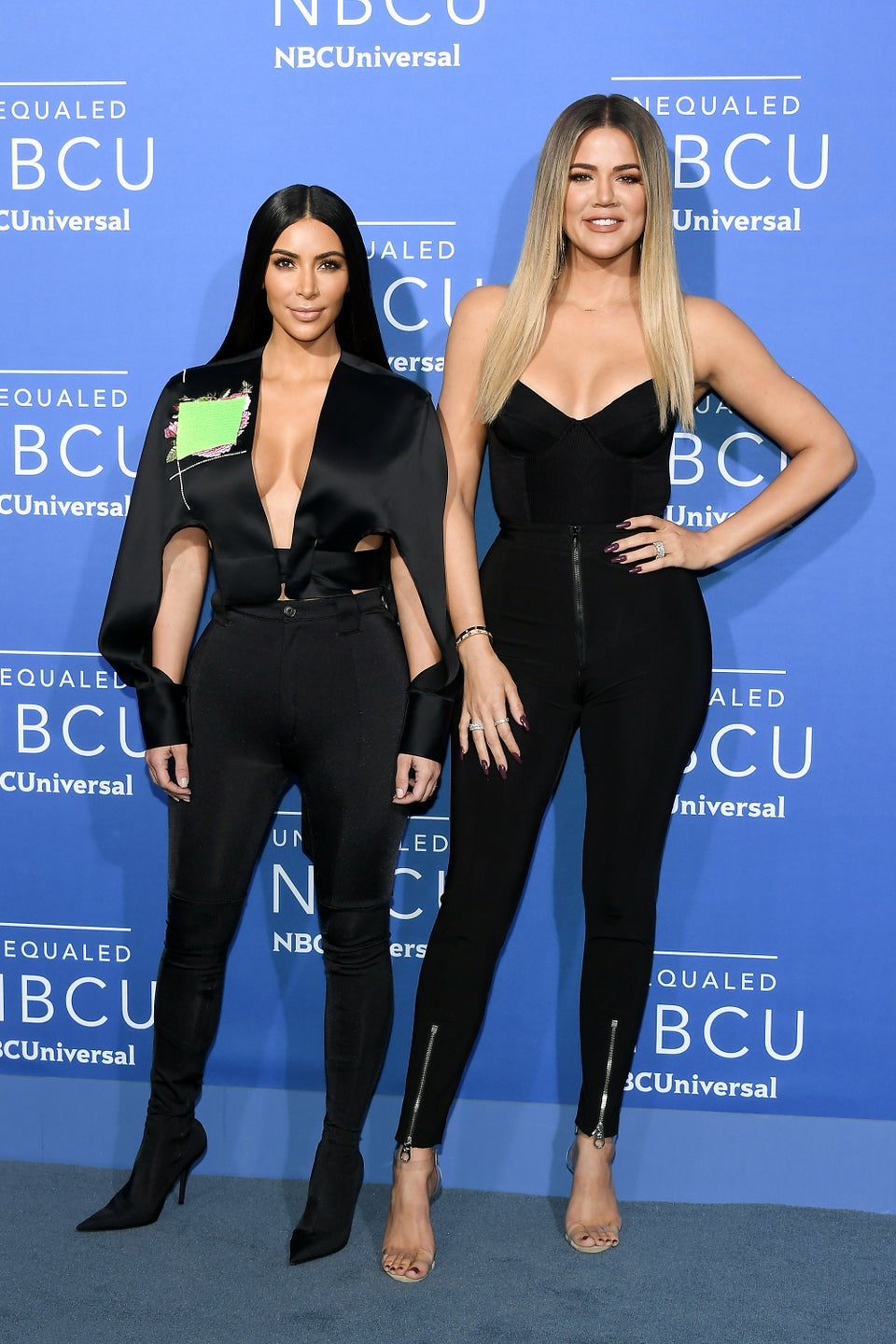 The Kardashians
Popular in the Community