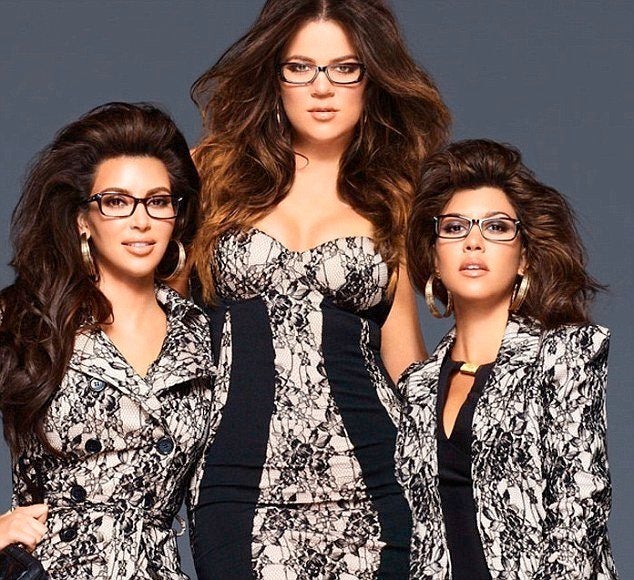 Making it through the Kardashians' Sears collection is going to be America's Everest.
Not only have Kim, Khloe and Kourtney released clothing, housewares, lingerie, jeans and who knows what else for the retailer, but with every launch, the trio releases yet another cheesy ad that features themselves heavily photoshopped and fake-tanned and only seems to be selling some sort of retouching process. Make it stop!
Obviously anything Kardashian-related is low-hanging fruit, but the family's latest Sears ad is making us crack up.
Khloe Kardashian announced on her blog on Thursday that the Kollection is expanding to include eyeglasses, which the trio modeled in an ad she also posted. Decked out all in lace, the sisters are kind of giving us a suburban middle-school librarian vibe with their huge hoop earrings, but their facial expressions are what make it, as it's the same faux-serious mugs they give in all of their Sears spots. It's like the Kardashians sat for one picture and they just keep airbrushing different outfits onto themselves.
What else can we photoshop onto the frozen smiles of the Kardashians? Hula skirts? Fuzzy koala costumes? Soul patches? Perhaps we could have a contest.
Check out the new eyewear ad below, and to see more Kardashian Kollection ads, keep scrolling.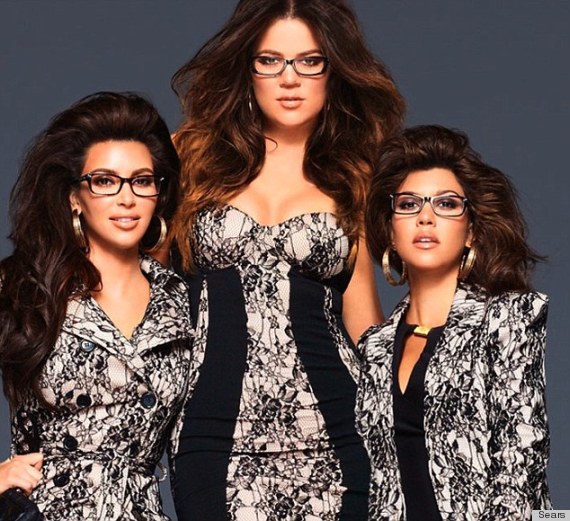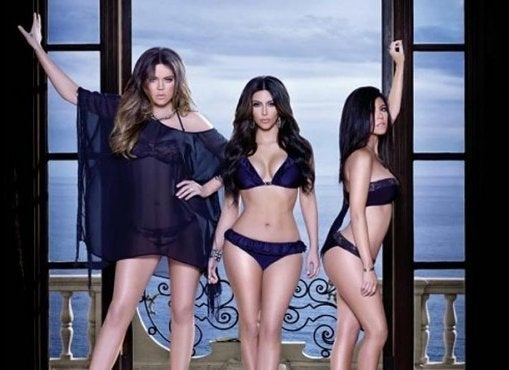 Kardashian Kollection Ads