 George Washington Carver and Madame C. J. Walker are names at the top of virtually every black inventors list, but how about fellow creators such as James E. West and Frederick McKinley Jones?
The pictorial account, illustrated by Ben Boos & A.G. Ford, and aimed at middle-school kids, takes a look at parts of U.S. history that often go ignored, an omission that Abdul-Jabbar says leads many African-American children to think that they can only succeed in two areas: sports and entertainment, the New York Daily News reports.
"I did a book in 1996, an overview of black history. In that process I became more aware of a lot of the black inventors of the 19th century," Abdul-Jabbar told the Los Angeles Times. Typical history books tend to focus on black Americans within the context of slavery or civil rights, but "there's so much more to the story," he said.
When asked which of his book's subjects was his favorite, he pointed to Dr. Charles Drew, whose research on blood plasma led to the invention of the first blood bank.
What Color Is My World? was published in January and is Abdul-Jabbar's eighth book.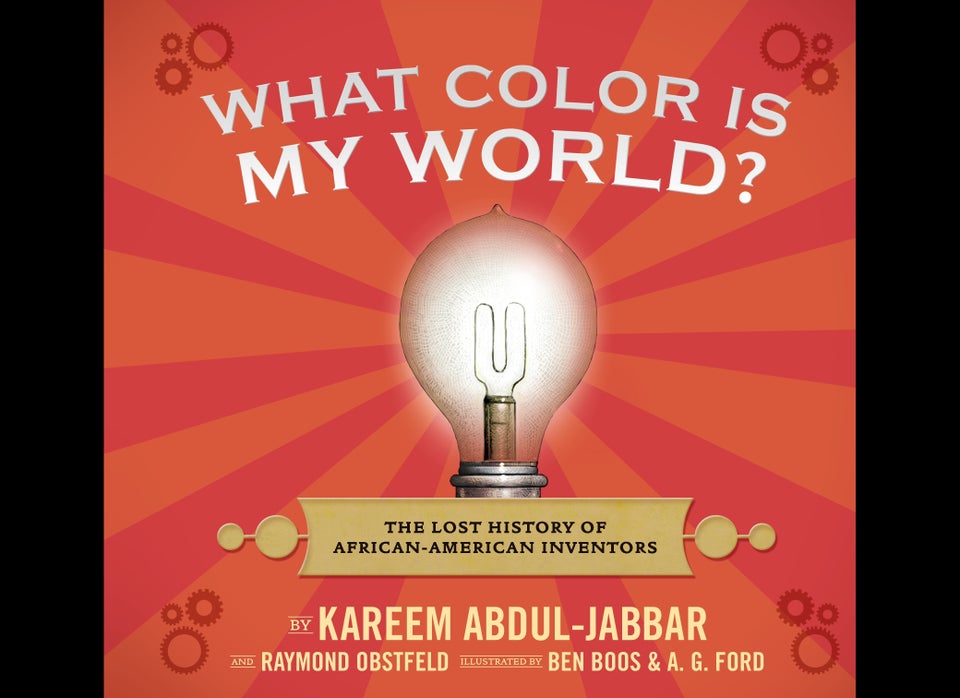 Popular in the Community