NBA hall-of-famer Kareem Abdul-Jabbar applauded the NCAA's choice to speak out about Indiana's religious freedom bill during the premiere episode of "The HuffPost Show" on Friday.
They raised their voice, and that was a good thing. They have gay athletes they have to represent, and I'm glad they raised their voice because athletics are for everybody. They're not just for straight people. So the fact that in the realm of sports, you could discriminate like that, people don't like that. And it really made the people of Indiana think, and I'm glad that the thought process is starting to catch on. I was worried there for a little while.
When Hill asked if Abdul-Jabbar would have played in the Final Four had he still been playing college basketball, the former NBA star was unsure.
"It would all depend on how I would interpret their attempt to remedy what they did and said," Abdul-Jabbar replied.
Check out more of the latest from "The HuffPost Show" here.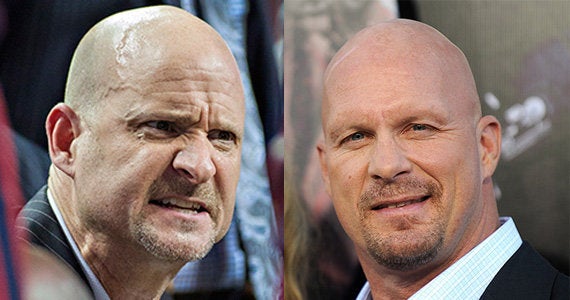 NCAA Stars Who Look Like Celebs
Popular in the Community