Sometimes, Hollywood makes absolutely no sense. Actually, in all the years I've been in Hollywood, it rarely makes sense. However, the following would seem to make sense: a wonderfully talented actress leaves her hometown to "make it" in Hollywood, to land a coveted leading role. After all, that is the Hollywood story we've all come to know and love, right?
Well, not so fast my friend. Meet Karen David.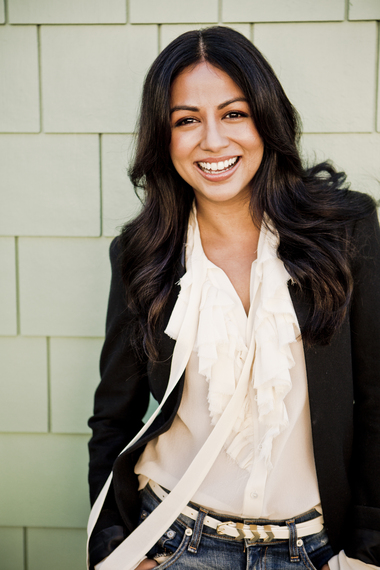 She is the dark-haired, Chinese-Indian (Chindian, anyone?) beauty who landed the coveted role of Isabella in ABCs wonderful new show, Galavant, which premieres tonight, Sunday at 8p. But it would take some galavanting of her own amid some twists and turns to get the gig.
You see, David did do what thousands have done before, leave home, in this case London, for Hollywood.
"My managers and agents said, 'You have to stay here (Hollywood) and give it a go'," she told me in a phone interview shortly before leaving for holiday in Sydney, Australia.
David had been, as she calls it, "'yo-yoing between London and Hollywood' for a number of years."
So, she left high tea for Hollywood, leaving everything behind, save for her then boyfriend, Swedish music-producer Carl Ryden. The two packed up and arrived in Los Angeles ready to "give it a go."
She tested for different shows over the course of a couple of years, did guest-starring roles here and there, but nothing felt right. Then, a funny thing happened after all that hard work. A show and a role, feeling incredibly right, finally came along. Turns out David was up for a huge part in Galavant. But, there was a catch. If she got the part, she'd have to go back to London because ABC decided the show needed be shot across the pond.
So, what happened? David nailed the audition for the role of Isabella.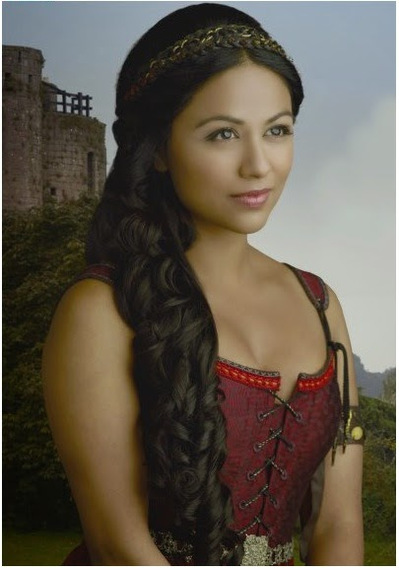 "I worked so hard to get here (Hollywood) and suddenly it's Murphy's Law, " David said with a laugh, "I get this great American part and they're sending me back to England!"
Oh, and there was one more thing. David was now married. Carl Ryden, the then-boyfriend Swedish-music producer mentioned above, was now husband Carl Ryden and his producing career was taking off in Los Angeles. In fact, Ryden would end up hitting #1 on Billboard's Dance Chart producing Nabiha's hit Animals.
"I'm so proud of my husband," said David. "We embarked on this journey together supporting each other. There were wonderful times I thought I was going to get a great role and it didn't happen but I had a great partner to come home to."
So, the newlyweds had a decision to make. Do they both move back to England or start firing up the frequent flier miles and make an effort to see each other when they both had a break in their busy schedules? Luckily, making that decision became a tad bit easier because of the caliber of talent behind Galavant. When you put together the talents of screenwriter/executive producer Dan Fogelman (Tangled, Cars) with the Broadway and Hollywood award-winning musical team of composer Alan Menken (Little Mermaid, Beauty and the Beast) and lyricist Glenn Slater (Tangled), that's more than a good start. It's a terrific start.
"Right from day one, reading the script, it was 22-minutes of pure laughter, pure musical joy," said David. "It was so refreshingly different. It's not every day that you come across a medieval musical comedy."
A medieval musical comedy? A MEDIEVAL MUSICAL COMEDY? Those three words in the same sentence usually don't make a lot of sense. Wait, who am I kidding? I've never even seen those three words in the same sentence. But I'm telling ya', it makes perfect sense because Galavant is a whole lotta fun.
Popular in the Community