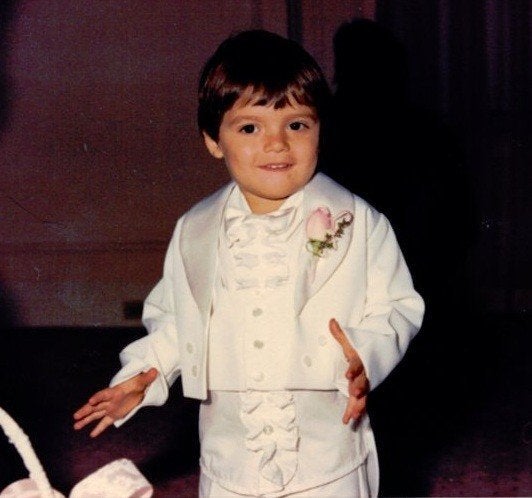 It was days after Alexander Jentzsch's death that Karen de la Carriere learned that her son had passed -- and she was never given the chance to say good-bye.
In response, de la Carriere sent a letter to more than 10,000 members of the Church of Scientology, criticizing leadership for blocking her access to his body.
De la Carriere, a former Scientologist, said she was informed about the passing of her 27-year-old son by a former spokesperson from the Church of Scientology, the Village Voice reports. She then spoke with the a county coroner in Los Angeles, who confirmed her son was found dead on July 3.
According to the Voice, Jentzsch was told to "disconnect" from his mother in 2010 after she was ex-communicated from the church for criticizing Scientology.
When de la Carriere arrived at the funeral home, a funeral director told her that Jentzsch's wife -- who is also a Scientologist -- had said she should not be allowed inside, according to the New York Daily News.
"I still believe in the scriptures of Scientology, but the church is an evil, demonic, mean-spirited organization," de la Carriere told the paper. "I'm Alexander's mother, but I'm persona non grata."
After she was turned away from seeing body, da la Carriere contacted her son's family for help.
"My son's wife and her parents are Scientologists, and I sent a friend of mine over to their house today with a letter for his wife. Alexander's mother-in-law answered the door and told my friend, 'all communication goes through the Office of Special Affairs'," de la Carriere told Radar Online.
De la Carriere has since then written a letter to Scientologists announcing her son's death as well as details about her marriage to and divorce from Heber Jentzsch, her son's father and president of the Church of Scientology International. The text of the letter -- which was obtained by the Village Voice -- also poses questions about the circumstances surrounding her son's death and "secrets" the church is allegedly withholding.
I am emailing you as a friend and fellow Scientologist to let you know about the mysterious and sudden death of my son Alexander Jentzsch at 27 years of age on July 3, 2012.

Although I am not in the Sea Org right now, I served aboard the Flagship Apollo where I was trained by LRH to the level of Class XII C/S. I am one of only seven Class XII C/S' LRH ever made. [Originally, members of Scientology's hardcore Sea Organization literally sailed the seas with L. Ron Hubbard, and some were trained to be auditors -- counselors -- up to the level of Class XII.]
Jentzsch's cause of death has not been made public.
PHOTO GALLERY
Photos of Alexander Jentzsch
Calling all HuffPost superfans!
Sign up for membership to become a founding member and help shape HuffPost's next chapter