A fundraising email on behalf of Karen Handel, a Republican running for office in Georgia, promises that she will end Muslim immigration if elected.
"If elected to Congress, she will work to build a wall on the border and end Muslim immigration," says the email, which the Save The American Way PAC sent Friday. The PAC did not respond to a request for comment.
On Monday, Handel denied any affiliation with the PAC.
"Neither I nor my campaign have any connection to the organization or the people associated with the organization that sent this email," said Handel in a statement issued to 11 Alive. "I support aggressive, legal and constitutional means to protect our country and secure our borders. I do not, however, support the use of a religious litmus test in determining an individual's immigration status."
Handel is one of several candidates running to replace Tom Price, who gave up his seat in Congress to become President Donald Trump's Health and Human Services Secretary.
Handel served as Georgia's secretary of state from 2006 until 2010. She also ran for Georgia governor in 2010 and the U.S. Senate in 2014. In 2012, Handel resigned as an executive at the Susan G. Komen foundation after she pushed the group to end financial support of Planned Parenthood. There was widespread outcry over the decision and the foundation eventually reversed.
Even though Price represented Georgia's sixth district for over a decade, some believe that Democrats have a chance to flip it in April's special election because Trump only carried it by one point in November.
The fundraising email also suggests that Handel cracked down on voter fraud as Secretary of State and blocked "leftists" from stealing votes. As secretary of state, Handel backed implementing a photo identity requirement at the polls.
"As the former Georgia Secretary of State, she cracked down on ID fraud and worked to ensure that illegal immigrants didn't get state IDs. She also worked to fight voter fraud and stop Atlanta leftists from stealing votes," the email says.
Multiple studies and investigations have found that widespread voter fraud in the United States is nonexistent. Nonetheless, Trump has pledged a federal investigation into the issue.
This article has been updated with comment from Handel.
How will Trump's first 100 days impact you? Sign up for our weekly newsletter and get breaking updates on Trump's presidency by messaging us here.
Before You Go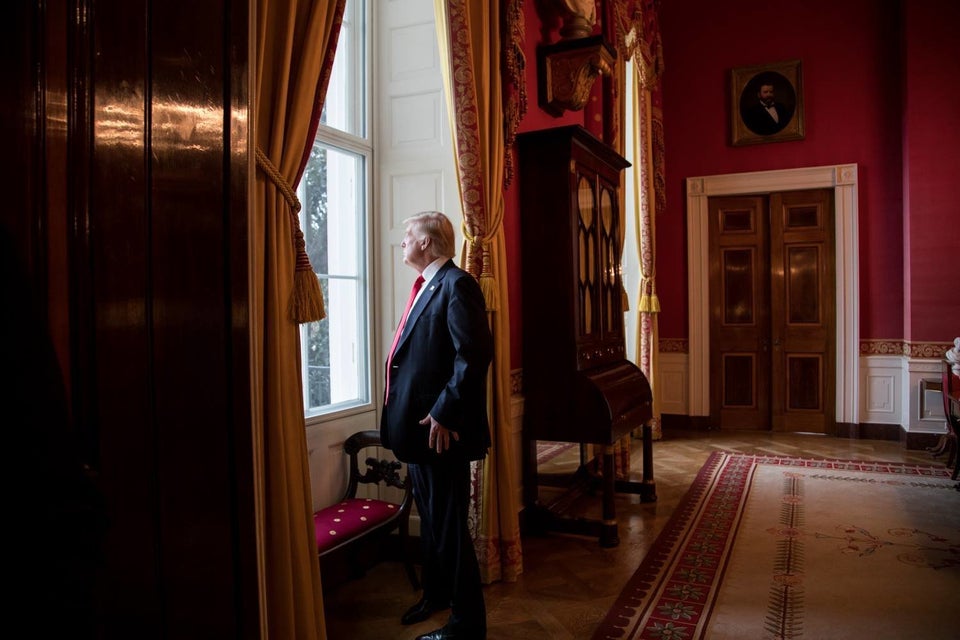 Trump's First 100 Days
Popular in the Community