When Karen Handel, the Republican candidate for Georgia's 6th Congressional District, flatly stated that she does not support a "livable wage" during a debate with Democrat Jon Ossoff on Tuesday evening, Beltway journalists were incredulous, certain she had just handed Ossoff a major cudgel to whack her with in the home stretch.
But neither Ossoff's campaign nor the Democratic Congressional Campaign Committee would say on Wednesday whether they plan to use the comments in advertisements or other campaign materials.
If Ossoff and his party backers decide not to press the matter ― or opt for a more targeted approach than blasting Handel on the airwaves ― it could be because the issue is not likely to help the 30-year-old Democrat in an affluent, traditionally Republican district, according to several Atlanta area political analysts.
"It was a remarkably dumb thing for her to say, but I don't really see it having much of an impact," said Alan Abramowitz, a political science professor at Emory University.
Milt Tambor, chair of the Metro Atlanta chapter of the Democratic Socialists of America, a left-wing organization that has not endorsed anyone in the race, offered a similar assessment.
"It may turn more people out just by virtue of it giving the race more attention," Tambor said. "The content of the debate won't make that much a difference for progressive turnout."
"It was a remarkably dumb thing for her to say, but I don't really see it having much an impact."
Although many Republican politicians oppose increases in the federal minimum wage of $7.25, few have expressed that position as bluntly as Handel did.
Handel, a 55-year-old former Georgia secretary of state, gave her response after Ossoff said he favors increasing the minimum wage because workers should earn a "living wage."
Handel seized on that turn of phrase.
"I do not support a livable wage," she said. "What I support is making sure we have an economy that is robust with low taxes and less regulation, so that those small businesses that would be dramatically hurt if you imposed higher minimum wages on them are able to do what they do best: grow jobs and create good-paying jobs for the people of the 6th District."
In a statement on Wednesday, Handel declined to clarify the meaning of her remarks, which implied that she has no problem with workers being unable to make ends meet on the current minimum wage.
"This is the fundamental difference between me and my opponent," Handel said in the statement. "He believes that government mandates create jobs and higher wages. I believe that that the private sector creates good paying jobs when we have a robust economy with lower taxes and less regulation."
Georgia's minimum wage is technically $5.15 an hour, though in almost all cases it is superseded by the federal minimum of $7.25 an hour. For a single adult in the three counties in Georgia's 6th District, the minimum living wage is $12.01 per hour, according to the Massachusetts Institute of Technology's Living Wage Calculator.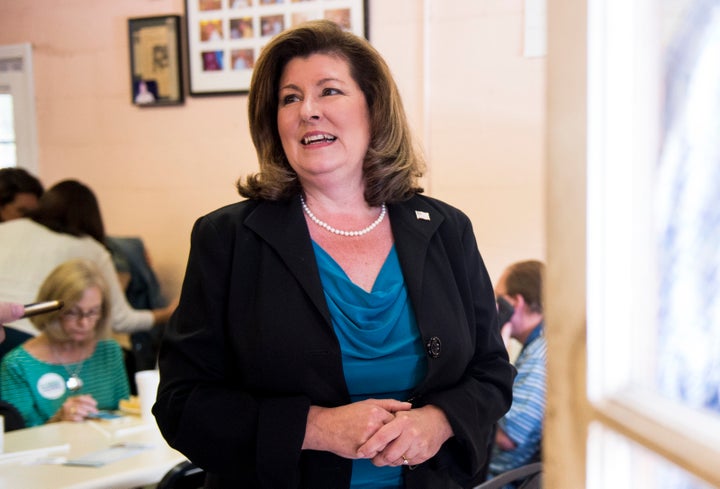 In keeping with the cautious tone of Ossoff's campaign, Ossoff spokeswoman Sacha Haworth would not say how much of a hike in the federal minimum wage Ossoff would support if elected.
Instead, she reiterated in an email Ossoff's commitment to a living wage, to be achieved through an unspecified "increase in the federal minimum wage indexed to cost of living and implemented at a pace that allows employers to adapt their business plans."
Voters in Georgia's 6th District will choose between Ossoff and Handel in a June 20 runoff election. Ossoff failed to break the 50-percent threshold necessary to win outright in a first-round election in April, but still garnered 48 percent of the vote.
Ossoff's campaign has generated excitement among national Democrats and progressive activists who see his bid as an opportunity to pick up a symbolically important victory against President Donald Trump. Ossoff himself has raised $8.3 million and the DCCC has invested more than $5 million in the race. Fearing Republican humiliation, outside conservative groups have meanwhile injected $9 million into the race since the start of the primary.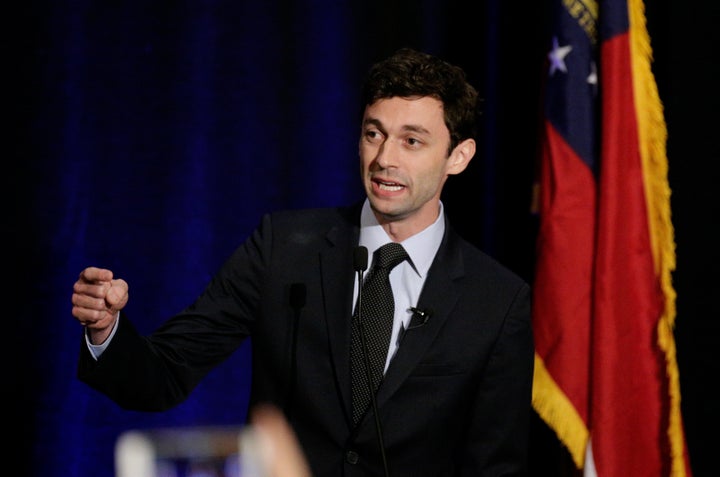 Ossoff's delicate maneuvering on the minimum wage and other issues reflects the unique challenge he faces in trying to flip the 6th District after former Rep. Tom Price's Cabinet appointment created a vacancy there. Price won re-election in November by 23 percentage points. Trump, by contrast, edged Democratic presidential nominee Hillary Clinton by just 1.5 points in the district.
Turnout is generally lower in a special election, so Ossoff is trying to capitalize on the energy of liberal anti-Trump activists and growing communities of color in the district, while securing just enough support from Republican and independent voters turned off by Trump's governance.
With the help of abundant financial resources, Ossoff's centrist approach appears to have had some success: The latest poll has him leading Handel by 1 percentage point.
Nationwide, 55 percent of Republicans favor raising the federal minimum wage to $10.10, according to an April 2016 HuffPost/YouGov poll.
But regardless of their views, the wealthy Republicans in Georgia's 6th are less likely to be affected by the minimum wage one way or another, said Kerwin Swint, chairman of the political science department at Kennesaw State University. That makes them more likely to either oppose increasing the minimum wage, or at least tolerate a politician who opposes it, Swint ventured.
Abramowitz of Emory University suggested that it is unlikely that Ossoff will emphasize the minimum wage for that very reason.
"They need to hold onto the 10 to 15 percent of Republicans who want to vote for Ossoff right now," he said.
One way Handel's remark could work to Ossoff's benefit, Swint added, is if he forces her "to try to spend some capital explaining what she meant. To the extent that it takes her off of her agenda, it's a distraction."
Still, the affair is "not fatal" to Handel, he said, because her victory depends on Republican turnout, and that particular comment is unlikely to keep Republican voters from coming out to the polls.
"If the Republican base turns out, she will win," he concluded.
This story has been updated with a statement from Karen Handel.
Before You Go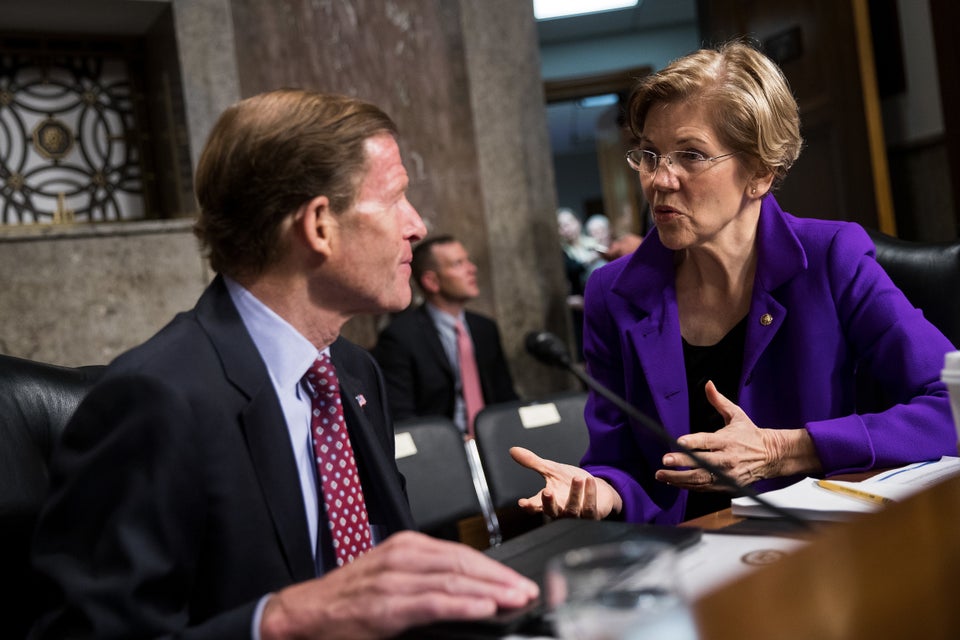 2017 Scenes From Congress & Capitol Hill
Popular in the Community