Karen Hultzer, who is taking part in the London Olympics as an archer for South Africa, has made her first public statement regarding her sexuality to online LGBT sports blog OutSports.com.
The website relayed, "[Hultzer's] partner, Tracey Kim Saunders, told MambaOnline that Hultzer is happy to be identified as a gay athlete."
According to an OutSports story, published on sports news aggregation site SB Nation, Karen Hultzer had reportedly originally declined commenting on her sexuality because "she was wary of talking for fear that she might get distracted by more media attention ahead of the potential conclusion of her competition on Aug. 3."
I am an archer, middle aged and a lesbian. I am also cranky before my first cup of coffee. None of these aspects define who I am, they are simply part of me. I am fortunate that my sexual identity is not an issue, and I don't suffer the level of discrimination and violence that black lesbians in South Africa do. I look forward to the day when this is a non-issue and as relevant as my eye color or favorite sushi.
Now, she's enjoying the games from the sideline, making twitter commentary like, "Watching arrows in the rain at @HomeOfCricket #London2012 #archery - feels like Cape Town on a winters day."
Check out Karen Hultzer, and other out athletes competing in London, in the slideshow below.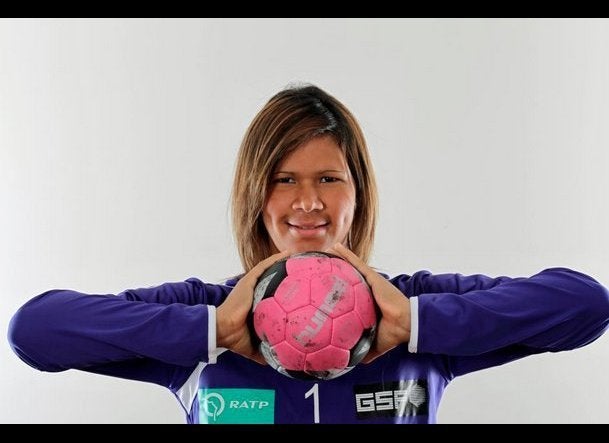 Out Olympic Athletes Competing In London
Popular in the Community