Chicago Teachers Union President Karen Lewis is no stranger to her outspokenness landing her in the headlines -- but many conservatives are particularly miffed by a comment she made during a labor event last month.
In the clip, recorded Dec. 2 during her keynote address of the Illinois Labor History Society's Union Hall of Honor dinner and posted on YouTube Monday, Lewis noted that an earlier generation of labor leaders resolved their differences with the rich with a very straightforward mantra: "Off with their heads."
"Do not think for a minute that the wealthy are ever going to allow you to legislate their riches away from them," Lewis told the audience at the event. "However, we are in a moment where the wealth disparity in this country is very reminiscent of the robber baron ages. The labor leaders of that time, though, were ready to kill. They were. They were just -- off with their heads. They were seriously talking about that."
"This is what we're up against. This, years ago, we'd laugh at it. I would sit here and think, boy, nobody's gonna believe," Limbaugh told his listeners. "I was wrong. People eat it up! They fall right in line."
Related
Before You Go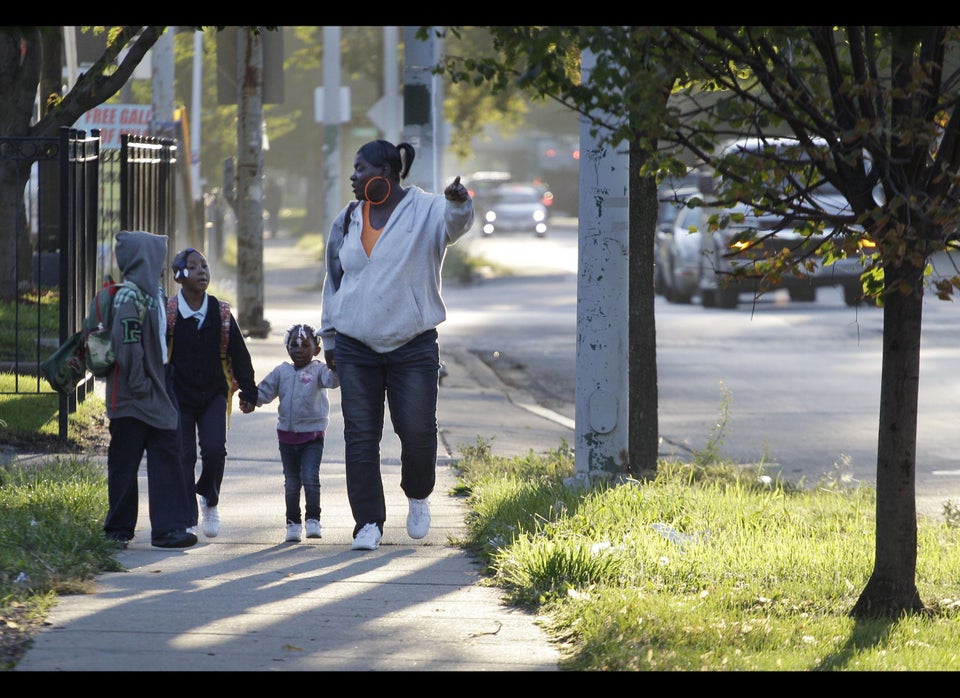 Chicago Teachers Strike
Popular in the Community