Karen Mulder was arrested in Paris on Tuesday for repeated verbal telephone assaults on her plastic surgeon.
According to the Daily Mail, Mulder, 39 (or 41 depending on the source), is believed to have freaked out when her surgeon refused to reverse an unnamed procedure the former Victoria's Secret model had had done.
A detective said: 'She was screaming and shouting about the operation and became extremely threatening.

'There were repeated calls to the female surgeon who was extremely scared. The suspect is being interviewed.'

Mulder was arrested at around 10am and is being kept in a cell in the eight arrondissement, the epi-centre of Paris haute couture.
Mulder, who was a top model in the early 90s, later suffered depression and anorexia and was hospitalized in 2002 following an overdose. Since her recovery, she gave birth to a daughter in 2006 and returned to the catwalk in 2007 for a Dior show. She has also modeled for Yves Saint-Laurent, Chanel, Valentino, and Versace in the past.

PHOTOS: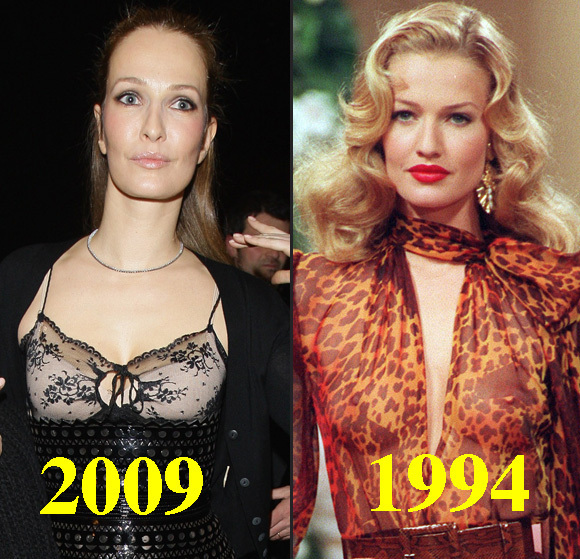 Popular in the Community