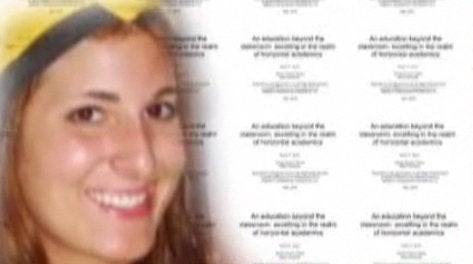 A Duke student's risque PowerPoint has firmly implanted itself in the annals of legendary internet stories for generations to come.
Karen F. Owen, a 2010 Duke grad, composed an in-depth, thesis-like document titled "An Education Beyond The Classroom: Excelling In The Realm Of Horizontal Academics," in May. In the report, she describes the men she's slept with in near-scientific detail and even provides charts ranking their sexual prowess. She sent the show to a few friends after she wrote it and, from there, it went into a forward frenzy, ending up on fraternity listservs and making its way to the media.
Owen told Jezebel that she never meant for the show to go viral; since it has been posted she has gone into virtual hiding.
Some Duke students are less than pleased by the report's infamy. In a letter to the Duke Chronicle, Alyssa Granacki wrote,
"...the overall glorification of Karen Owen's PowerPoint and the implied sentiment that it was an act of sexual liberation equates "shattering the glass ceiling" with humiliating members of the opposite sex. Why should we congratulate Karen Owen for subjecting men to the objectification, embarrassment and harassment that women have fought against for years?"
WATCH: Today Show report:
Related
Popular in the Community