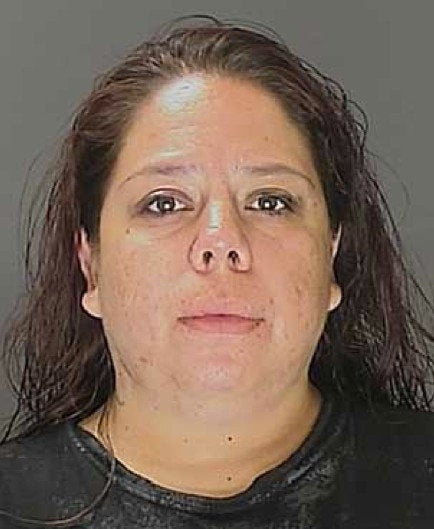 DENVER (Reuters) - A Colorado mother who told police she was surfing Facebook when her 22-month-old daughter was struck and killed by a van was arrested on suspicion of child abuse, police said on Friday.
Karen Pena, 30, was being held on a $50,000 bond in connection with the May 28 death of Laniece Fletcher, Detective Robert Friel of the Aurora, Colorado, police department said.
Pena made her first court appearance on Friday, and prosecutors will decide next week what charges will be filed, a spokeswoman for Arapahoe County prosecutors said.
According to an arrest warrant affidavit, the toddler was struck when the driver of a van that transports children with disabilities to a local hospital drove away after dropping off another child at the complex.
The driver said she felt a "bump," and discovered that she had run over the child, who was transported to the hospital where she died a day later from a crushed skull.
After interviewing witnesses and reconstructing the accident, police said Pena admitted she was in her condo checking messages on Facebook when the child was wandering the complex, the affidavit said.
Investigators also described Pena's condo as filthy and said there were numerous hazards to children outside the residence, including a broken gate that wasn't secured, a can of lighter fluid in an area where children played, and a plastic swimming pool with five inches of water in it.
When investigators asked Pena who should have been watching the child, Pena said, "Well. it was me, obviously," the affidavit said.
The driver of the van was not cited because police do not believe she could have avoided hitting the little girl, Friel said.
Pena is the second Colorado mother in less than a year to be arrested on child abuse charges for being on Facebook while a child died.
In April, Shannon Johnson of Fort Lupton, Colorado was sentenced to 10 years in prison after pleading guilty to child abuse resulting in the death of her 13-month-old son, who drowned in a bathtub while she was playing a game on Facebook.
(Editing by Dan Whitcomb and Peter Bohan)
Calling all HuffPost superfans!
Sign up for membership to become a founding member and help shape HuffPost's next chapter