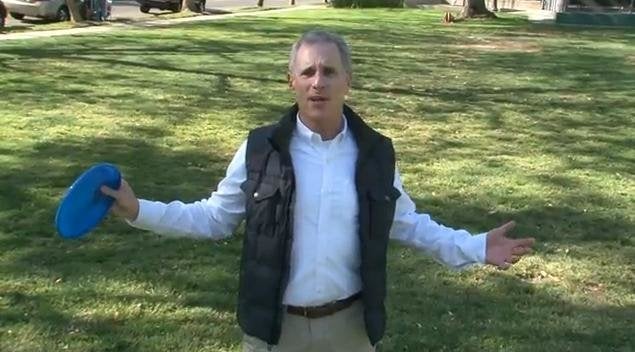 Here at the 2012 Speculatron, we have striven to be the premiere online destination of news related to long-shot GOP 2012 hopeful Fred Karger. Because someone has to. Well, there's big news for Team Karger today. So far on the campaign trail, Karger has failed to qualify to participate in any of the GOP debates (where he hopes to bedevil Mitt Romney) because his low polling numbers have kept him below the necessary threshold to qualify. For the upcoming Fox News debate, candidates must attain an "average of one percent in five national polls based on most recent polling leading up to the registration day."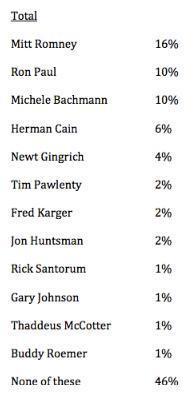 That's maybe the furthest up a poll that Karger has seen himself during this campaign. (It's also great news for the "None Of These" candidacy.) But if that 2 percent doesn't mean much to the front-runners, it means everything to Karger, who argues it qualifies him for next week's debate. In his letter to the debate organizers, Karger writes:
Here is the breakdown of five polls with links, including your own Fox News poll, the first to include me:

2% in Harris Poll August 4th

1% in Zogby Poll July 25th

1% in Zogby Poll May 23rd

1% Fox News Poll April 28th

Less than 1% in McClathy-Marist Poll June 29th

I look forward to participating in the August 11, 2011 debate in Ames, Iowa and await all details.
Add it up, and you get an average of 1 percent. Along with registering with the FEC and fulfilling all of the Constitutional requirements to hold the office of the presidency, it appears that Karger now meets all of the necessary criteria to join a primary debate.
The bad news here is that if Karger does participate in the debate, he won't be able to send us live debate commentary from the sidelines to run as a part of our coverage. (If you're Gary Johnson, Thad McCotter, or Buddy Roemer, hit me up!) We'll wait and see if Karger's suit is successful, but we have a funny feeling that the debate organizers will find some new reason to disqualify him from participating. (We imagine that it will probably have to do with Karger being openly gay, because we're cynical.)
Calling all HuffPost superfans!
Sign up for membership to become a founding member and help shape HuffPost's next chapter