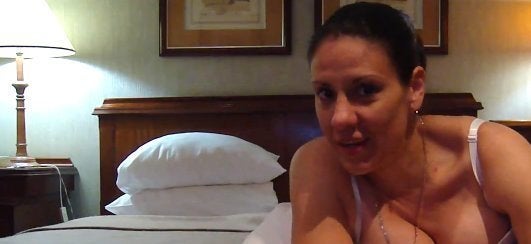 "An injustice has been committed."
That's what Karina Bolanos, 39, told CNN en Espanol after she was dismissed from her job as Costa Rica's vice minister of culture and youth.
Bolanos, who has had the job since 2006, came under fire when a video she made in private was allegedly stolen and posted online. In the video, Bolanos is shown lying on a bed, wearing only her underwear, and speaking flirtatiously to her lover.
The cultural ministry said Bolanos would be leaving her post due to extensive news and social media coverage, CNN reported.
Bolanos said she made the video in 2007 when she was separated from her husband, a Costa Rican congressman. She claims the video was stolen by a computer engineer hired to install security cameras, who then tried to blackmail her.
Click here to watch the video. (WARNING: VIDEO CONTAINS CONTENT THAT MAY NOT BE SUITABLE FOR ALL READERS)