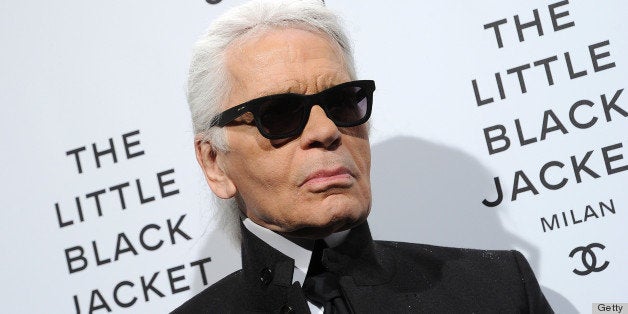 Karl Lagerfeld is a man who carefully constructs his image, which is why many aspects of his life remain a mystery to the public -- hey, we rarely see him without his signature sunglasses. But now, it looks like the Kaiser is shedding another layer of secrets: At last, Karl has revealed his true age.
After giving us the run-around with misleading birthday parties (he celebrated his 70th in 2008 and his 79th in 2012), Karl finally explained the ambiguity surrounding his age. In an interview with Paris Match, the Chanel creative director says that he's -- drumroll, please -- 77 years old. So why has he been ranging his birth years from 1933 and 1938?
"My mother had changed the date. It was easier to make a 3 or an 8," Karl said. "I learned after my mother died, and I do not know why she did it."
If you check Google, it will still tell you that the designer was born on September 10, 1933, which would make him 79 years old. Plus, not to be a Debbie Downer, but we're not so sure how trustworthy Mr. Lagerfeld is on the matter. This is the same man who dissed Michelle Obama's bangs and Pippa Middleton's face, after all. So his judgment is... questionable.
Do you believe that Karl's claim that he was born in 1935? Or do you think this is just another one of his tricks?
Hey, Karl's said crazier things...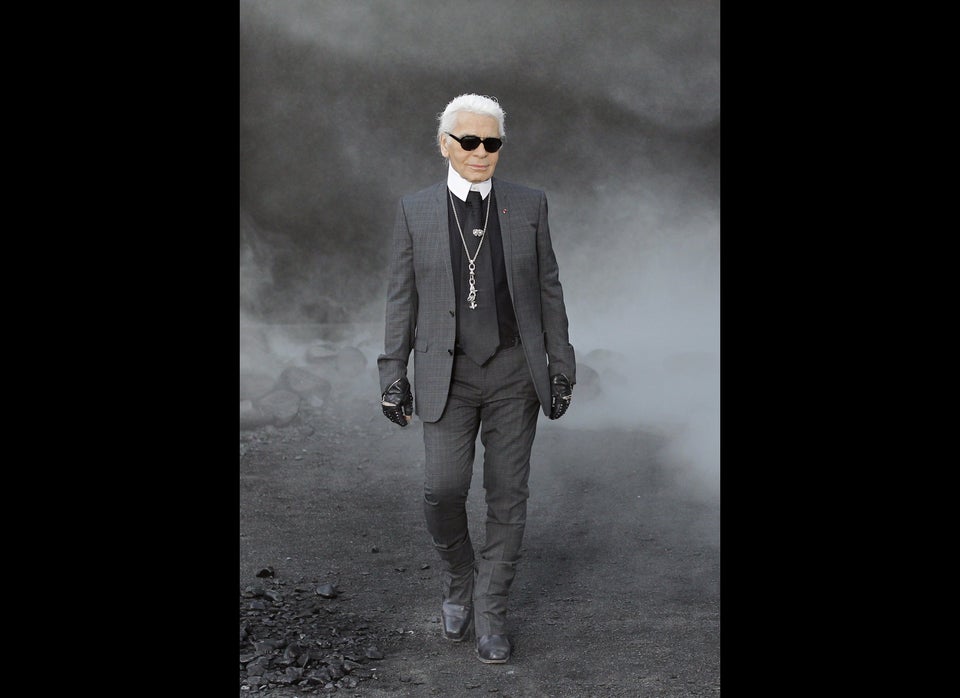 Karl's Crazy Comments
Popular in the Community