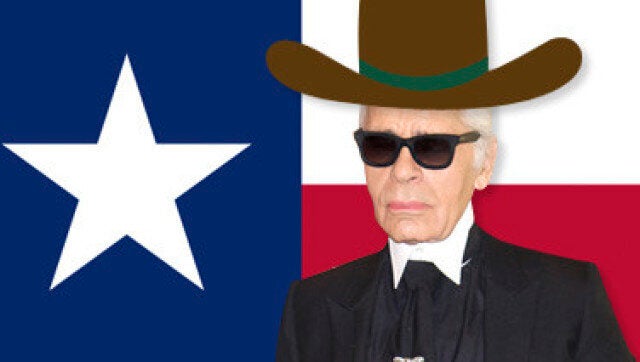 Karl Lagerfeld may just be the most chatty designer in fashion. Hardly a week passes without the fashion figure giving his brutally honest two cents on something or someone (like Pippa Middleton or Adele). Fortunately for Texans, Karl decided to play nice when he turned his attentions to the Lone Star State this week.
During the WWD CEO Summit yesterday, the kaiser was asked about how he's able to keep Chanel fashion shows exciting to the public. Karl's answer? Stage them in "magical" surroundings. Like a Scottish castle. Or Texas. Yup, the creative director confirmed that he plans to put on a blowout fashion show in Dallas next year. And yes, he had lots to say in defense of his choice:
"First of all, I love Texas. I love Texans. There's another reason. When Chanel reopened, the French press was beyond nasty. The only press that understood it immediately was the American press, and Neiman Marcus gave her the Oscar for her collection, so I think it's a nice thing to go there."
Obviously, we have no complaints about this -- anywhere that serves barbecue and Tex-Mex is great in our book. But does this mean that Chanel will go western? Will we see Chanel cowboy hats? Chanel spurs?? We'll just have to wait and see what happens in Dallas. Whatever he puts down the runway though, we're really hoping to hear him say "ya'll" at least once. That would be quotable.
What do you think about Karl's affinity for Texas? How do you envision Chanel going Texan?
See more of Karl Lagerfeld's quotes!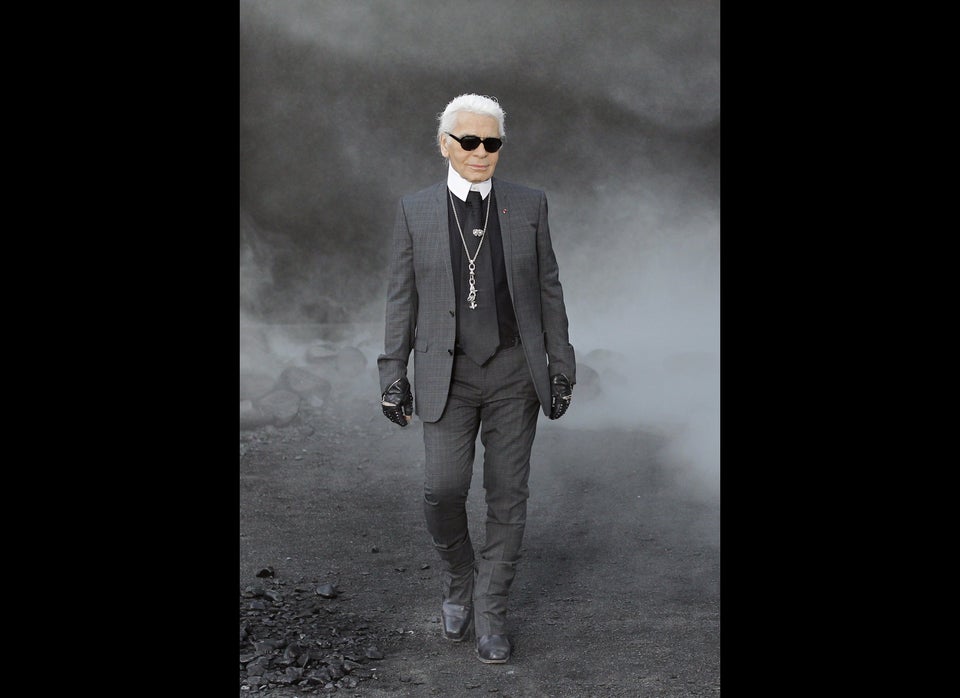 Karl's Crazy Comments
Related