Meryl Streep's camp is denying recent claims made by Karl Lagerfeld that she is being paid to wear a particular Oscars gown.
Apparently, Streep saw a dress from Lagerfeld's recent Chanel couture collection that she wanted to wear to Sunday's Oscars. Days after sketching a custom version with a higher neckline, Lagerfeld received a call from her team.
"'Don't continue the dress. We found somebody who will pay us,'" he told Women's Wear Daily of the call. "After we gift her a dress that's 100,000 euros [$105,000], we found later we had to pay [for her to wear it]. We give them dresses, we make the dresses, but we don't pay."
"A genius actress, but cheapness also, no?" he added.
After the report surfaced, Streep's team quashed Lagerfeld's claims, calling them "absolutely false" in a statement to The Hollywood Reporter, saying "it is against her personal ethics to be paid to wear a gown on the red carpet."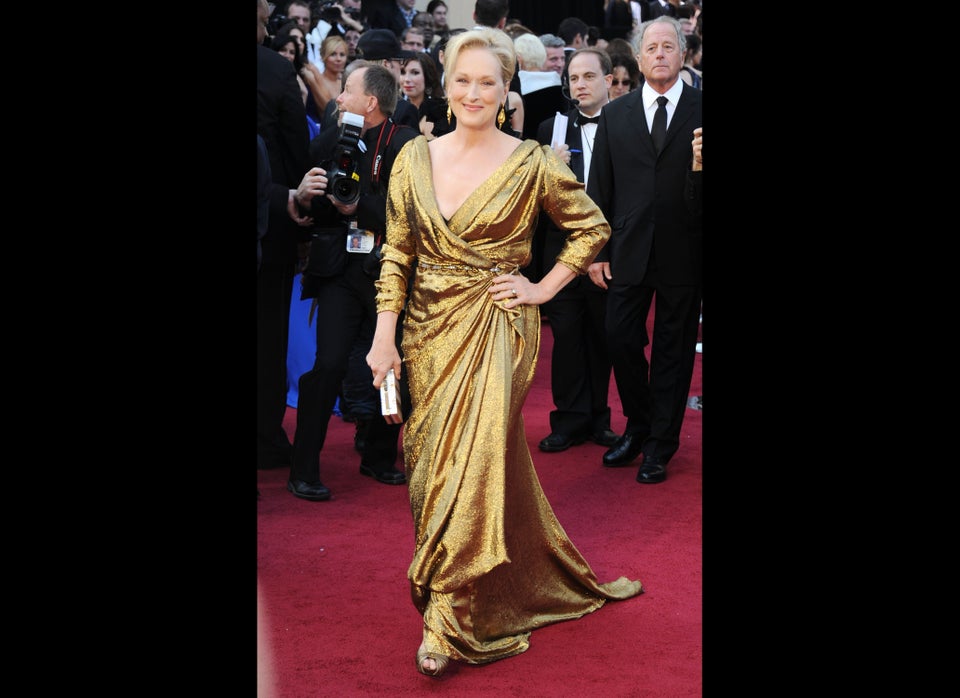 Oscars Red Carpet: Post 50s