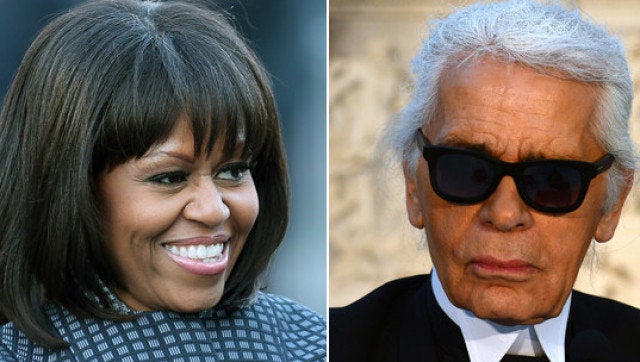 Michelle Obama's bangs have been the topic of conversation stateside ever since she surprised the country with her newly cropped 'do. So it was only a matter of time before Karl Lagerfeld, fashion's chattiest designer, gave his two cents.
In an interview for France's Canal Plus, the Chanel creative director told host Yann Barthes, "I don't understand the change of hair ... Frankly, the fringe was a bad idea. It's not good." Karl went on to say that Michelle now looks like "une speakerine de LCI." Translation: She looks like a news anchor. Méchant, Karl.
To be fair, the designer did say that he adores "Madame Obama," so we assume this was his attempt at constructive criticism. But to make FLOTUS feel a little better about being called out by The Kaiser, here are 5 things that Karl probably hates more than her bangs:
See more of Karl Lagerfeld's offbeat statements!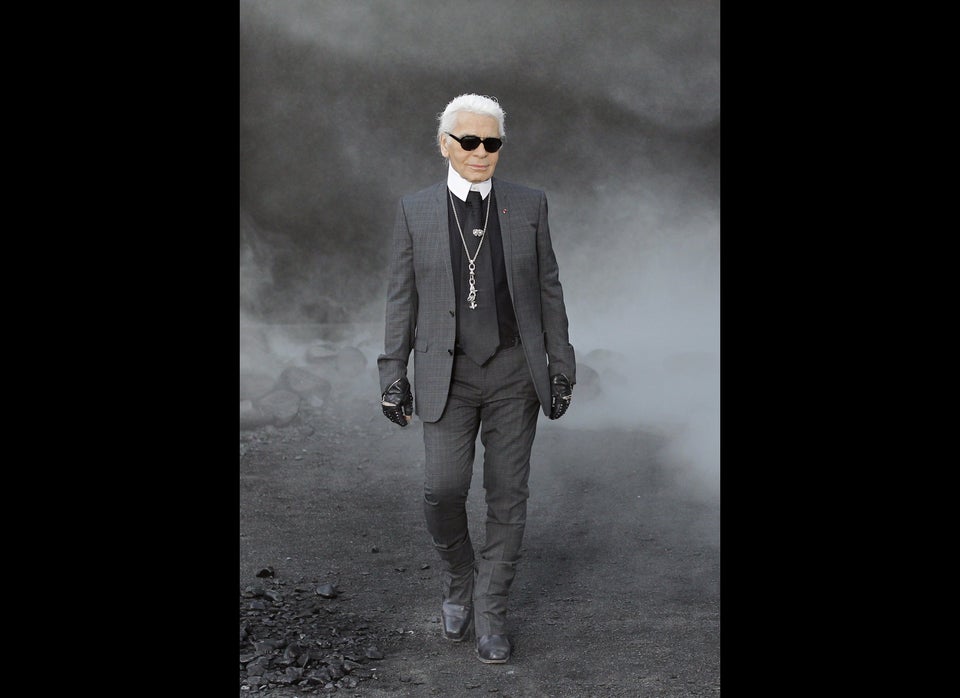 Karl's Crazy Comments
Related