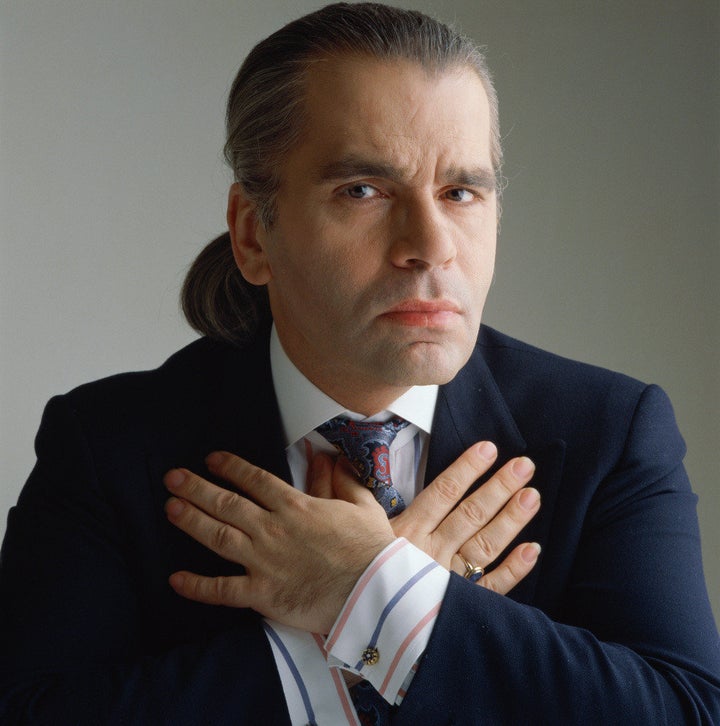 Although he's tricked us into thinking he's utterly timeless (seriously, does his face ever change?), Karl Largerfeld has arrived at yet another birthday -- the Chanel designer turns 81 today!
And if we're being honest, Karl has changed over the years. He wasn't born with the sunglasses on, after all. The German-born designer went through several drastic style phases before he landed on his current uniform: starched collar, motorcycle gloves, powdered pompadour and dark shades.
As a twenty-something beginner in the '50s, Karl stuck to dark slacks, white dress shirts and "effeminate hair." But by the early '70s the Kaiser was body-obsessed, showing off his increasingly buff figure in tight swimsuits on the beaches of St. Tropez and high heels at Paris' Piscine Deligny pool.
Then the weight came on in 1980s, prompting Karl into long overcoats, baggy pants and a brief hand-held fan phase in the early '90s. It was around that time the sunglasses appeared, only to come off on rare occasions.
Wondering what Lagerfeld looked like all those years before the impenetrable shades shielded his face? We've rounded up our favorite no-sunglasses pics below. Enjoy the photos and excuse us while we go enjoy our celebratory Karl Lagerfeld cupcake .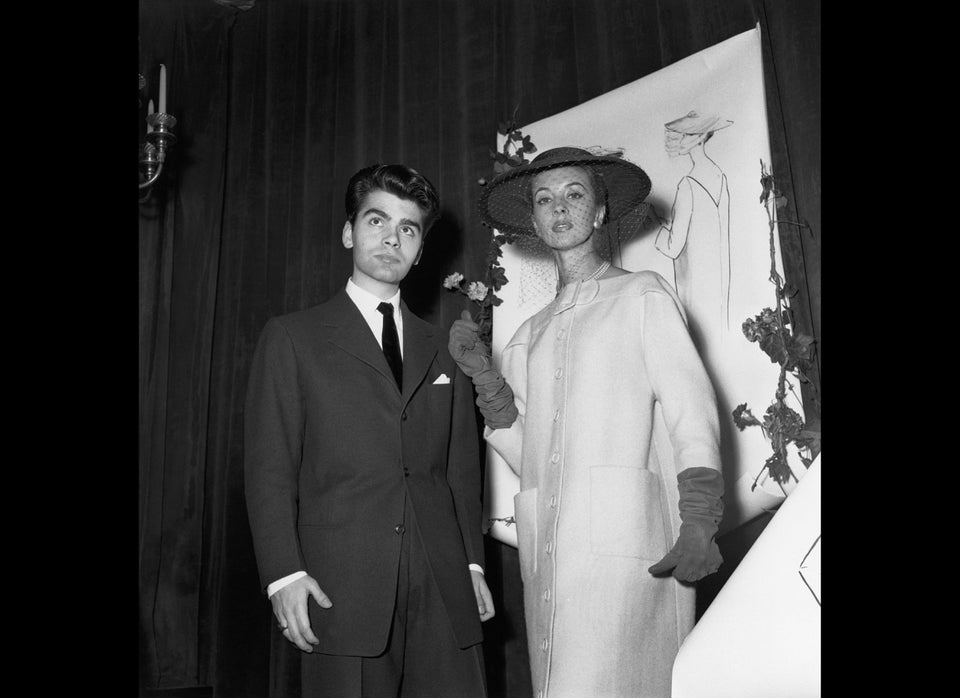 Karl Lagerfeld sans ses lunettes