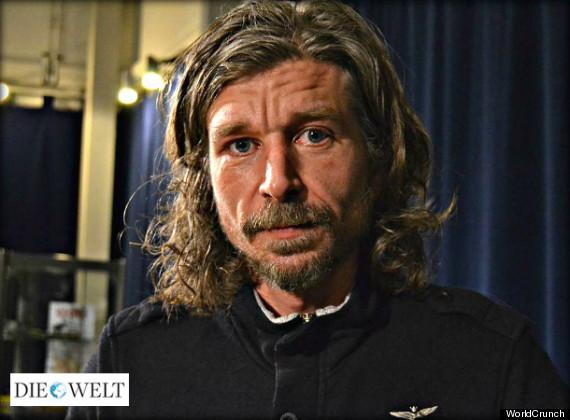 Karl Ove Knausgard is one of the most radical contemporary writers. A Death in the Family, the first of six books in the series of novels called Min Kamp ("My Struggle"), unleashed considerable debate. While Book 3, Boyhood, has just been released in the United States, Book 4, Leben (Living), is now out in German translation.
Knausgard, a Norwegian, was born in 1968. A friendly, rugged-looking man, he is known for dramatic statements uttered in a soft voice. This father of four lives with his family in Österlen, Sweden.
DIE WELT: How in God's name could you name a book My Struggle ("Mein Kampf" in German.) KARL OVE KNAUSGARD: It was an intuitive decision. The working title of the cycle was "Argentina." Then I was talking about Hitler's Mein Kampf with a friend of mine and he said: That's your title. And yes it really is about "my struggle," but of course the daily struggle contending with banalities like raising children and so forth. But I also liked the irony of the political reference. The ideological is also present in my book -- the yearning for greatness, for great art.
Read the full interview here.
Calling all HuffPost superfans!
Sign up for membership to become a founding member and help shape HuffPost's next chapter