"What we intend is to put together the best possible defense that we could do, to stay the course, to fight for four quarters, and await the opportunity to present our side," Sandusky said before leaving the courthouse in Bellefonte, Pa.
As part of this "best possible defense," Sandusky's lawyers are actively engaging the media. After the alleged sexual predator returned to his home, Sandusky's lawyer, Joseph Amendola, held court with a large media contingent, seizing the opportunity to present his client's case in the court of public opinion. By Amendola's side on the steps of the courthouse was another member of Sandusky's legal team, attorney Karl Rominger.
Based in Carlisle, Pa., Rominger has also been speaking up on behalf of his client this week. During an appearance with ABC27 News on Tuesday, Rominger suggested that Sandusky could have been showering with boys -- something that he has repeatedly admitted to -- in order to teach them "basic hygiene skills" rather than for any sexual purpose.
"Some of these kids don't have basic hygiene skills," Rominger told ABC 27. "Teaching a person to shower at the age of 12 or 14 sounds strange to some people, but people who work with troubled youth will tell you there are a lot of juvenile delinquents and people who are dependent who have to be taught basic life skills like how to put soap on their body."
When pressed about his showers with the young boys accusing him of sexual assault during an interview with NBC's Bob Costas, Sandusky made no mention of any such instructional purpose, instead admitting to "horsing around" during showers with the alleged victims.
Although Rominger's interview with ABC 27 suggests that he has the same views on media engagement as Amendola, there is a post on the Rominger & Associates website that suggests these two members of Team Sandusky may not always be on the same page. In September 2011, Rominger posted an article entitled "What Is A Preliminary Hearing?" and wrote that it is a common mistake to waive this hearing. Clearly, Amendola felt differently in this case.
"When answering why a person might be in a shower with a youth, I proposed one hypothetical, such as an adult leading by example and encouraging a youth with bad or poor hygiene to shower regularly. Some commentators have argued that I am saying that Mr. Sandusky showered with youths and touched them inappropriately for the purpose of teaching them how to shower. That is not what I said. First, there's no evidence of inappropriate touching in a shower, except for discredited statements from the grand jury presentment. Further, Jerry has maintained his innocent [sic] and denies any sexual touching or inappropriate touching in the shower. Therefore, I would like to clarify that I am not suggesting that this is what happened in this case, but was answering questions about possible motivations an individual might have for an adult to shower with a juvenile."
The slideshow below shows the key players in the Sandusky scandal: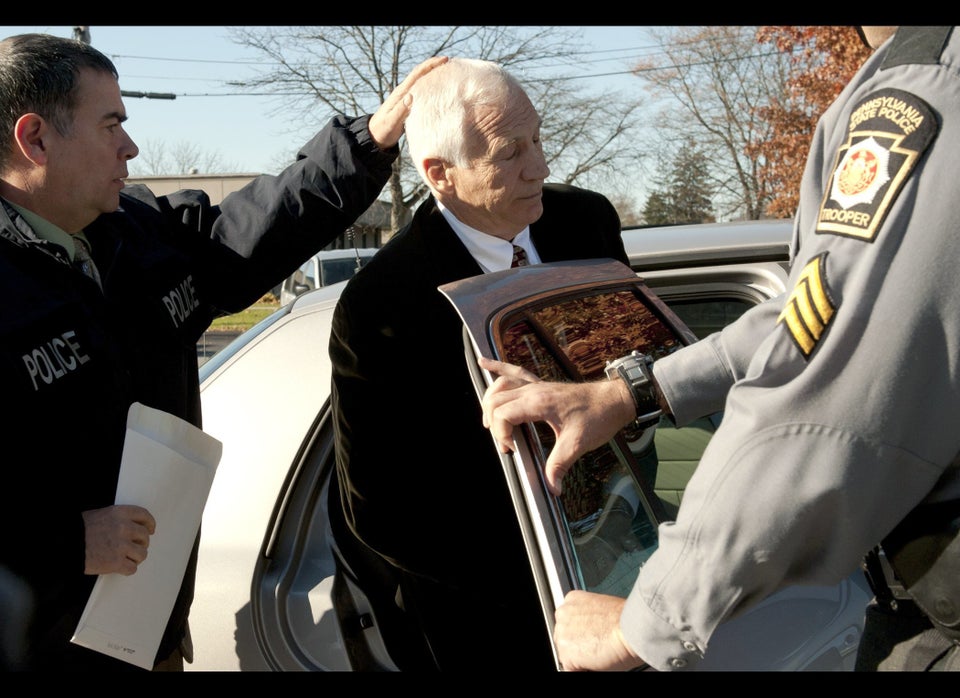 Key Players In The Sandusky Scandal At Penn State (All Images via AP)
Related
Popular in the Community