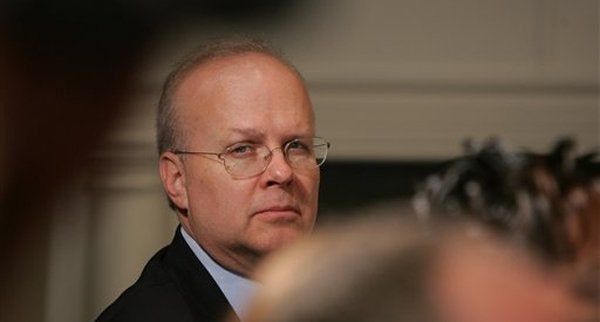 Updated -- Watch the full report below:
"A Republican operative in Alabama says Karl Rove asked her to try to prove the state's Democratic governor was unfaithful to his wife in an effort to thwart the highly successful politician's re-election," CBS's Scott Pelley reports for 60 Minutes. "Rove's attempt to smear Don Siegelman was part of a Republican campaign to ruin him that finally succeeded in imprisoning him, says the operative, Jill Simpson."
Simpson speaks to Scott Pelley in her first television interview, to be broadcast on "60 MINUTES" Sunday, Feb. 24, at 7 p.m. ET/PT, on the CBS Television Network.
Simpson spoke to Pelley because, she says, Siegelman's seven-year sentence for bribery bothers her. She recalls what Rove, then President Bush's senior political adviser, asked her to do at a 2001 meeting in this exchange from Sunday's report.

"Karl Rove asked you to take pictures of Siegelman?" asks Pelley.

"Yes," replies Simpson.

"In a compromising, sexual position with one of his aides," clarifies Pelley.

"Yes, if I could," says Simpson.
Simpson found no evidence of infidelity "despite months of observation," CBS reports.
But the case goes far beyond lurid photos. Simpson, the GOP operative, alleged in a sworn statement to the House Judiciary Committee last year that "she heard a close associate of Rove say that the White House political adviser 'had spoken with the Department of Justice' about 'pursuing' Don Siegelman, a former Democratic governor of Alabama, with help from two of Alabama's U.S. attorneys. Siegelman was later indicted on 32 counts of corruption, convicted on seven of them, and is currently serving an 88-month sentence in Federal prison."
If Simpson's version of events is accurate, it would show direct political involvement by the White House in federal prosecutions -- a charge leveled by Administration critics in connection with the U.S. attorney scandal that led to the resignation of Attorney General Alberto Gonzales. But her account is disputed; those who she alleges told her about Rove's involvement during a G.O.P. campaign conference call claim that no such conversation took place. Rove himself has not responded to Simpson's allegations, which are clearly based on second-hand information, and the White House has refused to comment while Siegelman's case remains on appeal.
Also in the sworn statement, Simpson...
...recalls conversations in early 2005 with Rob Riley, Jr., son of Alabama's current Republican governor, over his father's coming gubernatorial race, in which Siegelman appeared to be the top Democratic challenger. The younger Riley, she says, told her that his father and Bill Canary, the state's top Republican political operative and a longtime friend of Rove, contacted Rove in late 2004, after which he intervened with the Justice Department's Public Integrity section to push for criminal prosecution of Siegelman. Months later, in May 2005, Siegelman was indicted, setting off a chain of events that led to his imprisonment and the end of his political career.

Simpson also claims Riley, Jr., named the judge who would eventually be assigned to the case, and says Riley told her the judge would "hang Don Siegelman" because of a grudge against the former governor.
Watch Scott Pelley's "reporter's notebook" on his Rove story:
Here's a preview of the 60 Minutes story:
Calling all HuffPost superfans!
Sign up for membership to become a founding member and help shape HuffPost's next chapter