GOP strategist Karl Rove explained Thursday that his American Crossroads super PAC was intent on launching a sustained attack on actress and potential Kentucky Senate candidate Ashley Judd in hopes of putting her on defense before she even enters the race.
"She's going to get to know that she's not going to be able to wait until the screenwriters from California and producers make her look good and prepare the ads and give her lots of lines to memorize so that she can handle these things," Rove told Bill O'Reilly of Fox News. "We're going to make her start saying where she's coming from."
Earlier this week, Rove's super PAC released a web ad painting Judd as an "Obama-following radical Hollywood liberal" with closer ties to Tennessee than to Kentucky. Judd was born in Kentucky, but currently lives in Tennessee. She's shown signs of posing a potential threat to Senate Minority Leader Mitch McConnell (R-Ky.), but has been careful not to expand her political involvement beyond simple speculation.
Judd's camp replied to Rove's ad by thanking him for the early attention, but on Thursday, Rove suggested they could be expecting to get a lot more negative coverage from his group.
"We are making fun of her," Rove admitted, claiming that Judd's own comments made her far too liberal for Kentucky politics. "We don't want to have happen in Kentucky what happened in Minnesota where Al Franken knew, 'I need to have a short campaign. I don't want people to pay a lot of attention to me, I don't want them to know a lot about me except I'm a celebrity and a nice guy.'"
Rove suggested the early jump on attack ads is because American Crossroads doesn't think Judd will be able to survive multiple rounds of criticism.
"She doesn't want a long campaign because this is just the opening story, this is the opening ad," he said. "She has said a bunch of stuff that the people of Kentucky when they hear about it are not going to like, and we are going to lay it out in plenty of time for people to get a handle on it."
Before You Go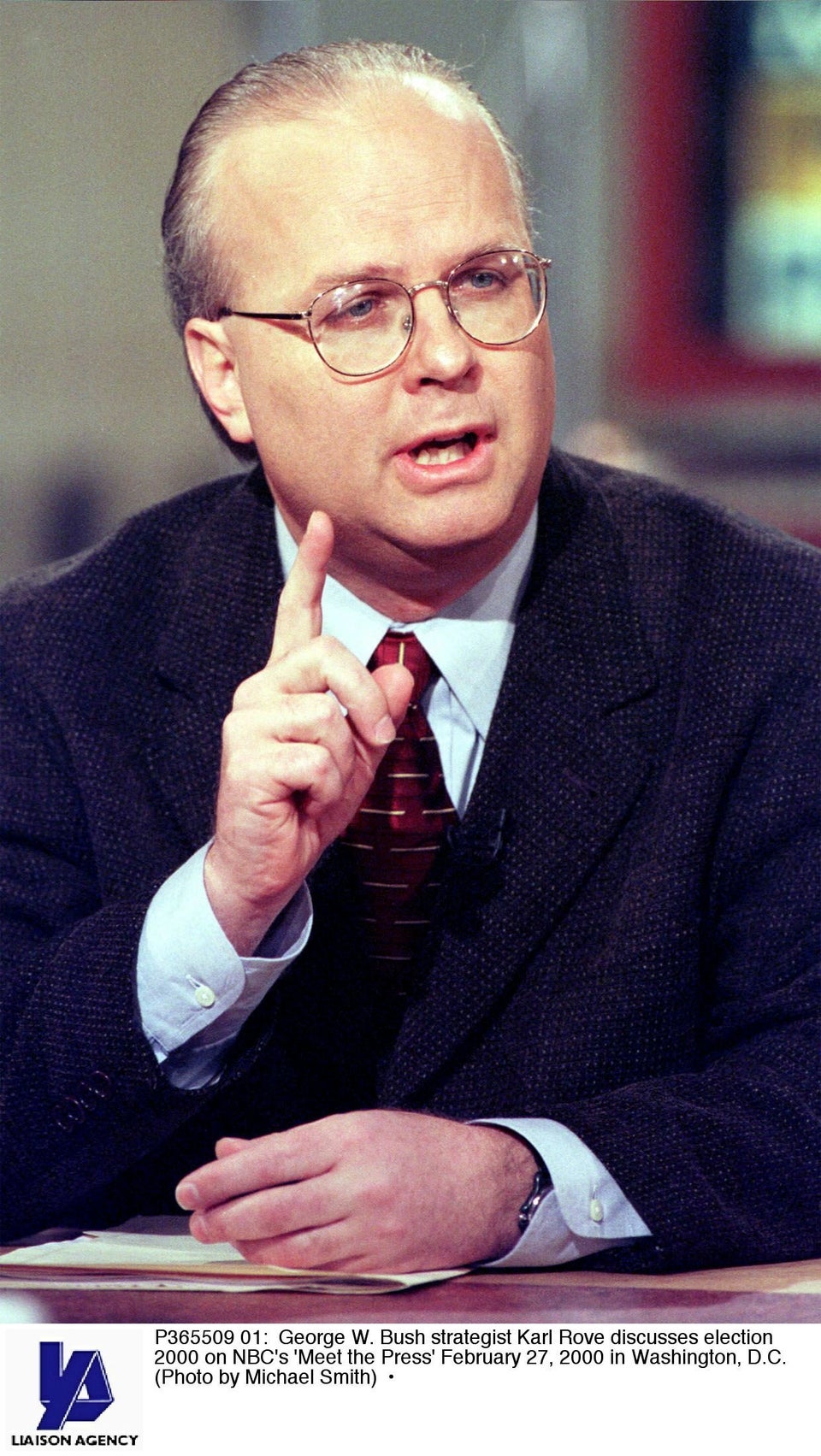 Karl Rove Through The Years
Popular in the Community