WASHINGTON -- The independent group American Crossroads, a super PAC, and Crossroads GPS, a social welfare non-profit, set a goal to raise and spend $300 million on the 2012 election. When all is said and done on Nov. 6, they will, in all likelihood, have reached or come incredibly close to that once unbelievable goal.
The two groups, founded by Republican political operative Karl Rove and others in 2010, have already spent $271 million, according to reports filed with the Federal Election Commission and press releases.
Crossroads spokesman Jonathan Collegio told The Huffington Post that the groups will succeed in their $300 million effort.
"The Crossroads groups will meet their goal of raising $300m for the 2011-12 cycle because there is a great desire to change the direction of the country and donors see Crossroads as an effective and efficient platform for effecting change," he wrote in an email.
The organizations have emerged from the 2010 Citizens United Supreme Court decision to become the best-financed independent political groups in modern political history. They will surpass the combined spending of all independent groups in the 2010 election and have already put nearly $100 million more into the election than the liberal groups Americans Coming Together and the Media Fund did in 2004.
This political muscle is mostly deployed through multi-million dollar advertising buys targeting candidates on both television and the Internet. The groups have spent $260 million on these advertising campaigns, according to FEC reports and press releases. The majority of that -- $171.5 million -- has gone to ads intended to help defeat President Barack Obama. Another $66.3 million has been put toward Senate races and $11.6 million toward House races.
Focus-groups held by the two organizations found that persuadable voters tended to be disillusioned former Obama supporters.
"The people we've got to win in this election, by and large, voted for Barack Obama," Rove said during a fundraising luncheon attended by a BusinessWeek reporter in August, on the last morning of the Republican National Convention. According to BusinessWeek, "The proper strategy, Rove declared, was criticizing Obama without really criticizing him—by reminding voters of what the president said that he was going to do and comparing it to what he's actually done."
During the late spring and summer, Crossroads GPS pumped $50 million into a television and online advertising campaign with targeted messaging at disillusioned Obama supporters in swing states. The spending helped to fill the gap for Republican candidate Mitt Romney at a time when his campaign spent little on advertising and focused on raising money for the general election.
That spending has shifted in the last days of the campaign toward a strategy of "stretching the battlefield" to "make the Republican presidential candidate competitive in normally Democratic states—Pennsylvania, Michigan and Wisconsin," as a Republican consultant explained in a Wall Street Journal article late last year. American Crossroads and Crossroads GPS have recently placed advertising in the previously uncontested states of Pennsylvania and Michigan as well as in Minnesota. The groups also made a national advertising buy that will put their ads on the air across the country.
Collegio explained in an email how the Crossroads groups were able to help Romney in the television advertising race. "Amazingly, Barack Obama's campaign spent a billion dollars and outspent Romney on TV ads by more than $150m, yet he never achieved more than 48% support of the Americans he leads. Crossroads relentlessly kept America's attention focused on Obama's failed economic policies and his recovery -- the worst recovery in modern history."
The groups have taken the lead in the first full-fledged attempt by the Republican Party's elite to merge the independent political activities of conservatives into one coordinated effort. This has been accomplished through regular meetings of the Weaver Terrace Group, a collection of independent conservative groups that includes those run by the billionaire Koch brothers, the U.S. Chamber of Commerce and others, in order to set strategy around advertising and get out the vote efforts.
"As many of you know, one of the most important things about Crossroads is: We don't try and do this alone. We have partners ... The Kochs—you name it," Rove noted to fundraiser attendees in August, according to BusinessWeek.
The groups have also provided what it calls "venture capital" to other groups engaged in like-minded political efforts. In 2010, Crossroads GPS gave $3.7 million to the National Federation of Independent Business, $4 million to Americans for Tax Reform and $1.5 million to the Republican State Leadership Committee, according to tax forms filed by Crossroads GPS. Contributions like these made in 2012 will not become public until Crossroads GPS files its tax form in 2013.
A mail and phone operation to get more voters out to the polls on and before election day has also been planned. At the fundraising meeting during the RNC, Crossroads president Steven Law said that Carl Forti, the groups' political director, had "front-loaded [the phone and mail] in a lot of states ... because we've got to start getting messages and driving them to final decisions at a point well before Election Day, which is only the final day of the sale," according to BusinessWeek.
This massive effort has provided Rove with a second political life at the head of a shadow Republican Party and, at the same time, fulfilled the dreams of a virulently anti-union corporate class that has, since the mid-1930s, sought to organize the political power of the rich to counter the political force of organized labor.
Dreams of a political organization for the elite extend back to the anti-New Deal efforts of the du Pont family, which organized the American Liberty League as a political force for, as they said, "propertyholders." Those efforts were funded by the wealthiest Americans at the time, just as the Crossroads organizations are funded almost entirely by today's super rich.
More than 90 percent of the contributions to American Crossroads, the super PAC, have come in the form of donations of $100,000 or more. Crossroads GPS, the so-called "dark money" non-profit, revealed that more than 95 percent of its 2011 haul came from $100,000-plus contributions. No information has been released so far on 2012 contributions to the non-profit arm.
These large donations were made possible by the 2010 Citizens United ruling, which allows corporations and unions to spend unlimited amounts of money on independent political activity. American Crossroads was launched soon after a decision based on Citizens United, allowing individuals to give unlimited donations to independent political groups, which ultimately came to be called super PACs. Sensing a market for donors who did not want their names revealed to the public, Crossroads then launched its non-profit arm to collect undisclosed contributions.
The Citizens United decision opened the door for non-profits to spend unlimited sums of money as long as they played by tax laws that required the groups to spend more than 50 percent of their resources on non-electoral endeavors. To get around this requirement, groups like Crossroads GPS have run so-called "issue advertisements" that mention candidates, but do not call for their election or defeat.
This practice led campaign finance watchdogs to file complaints with the Internal Revenue Service to investigate groups like Crossroads for violating their tax-exempt status by spending too much money on political activities.
"These political groups are anything but 'social welfare' organizations and their donors are not 'secret Santas,'" Democracy 21 president Fred Wertheimer said in late 2011, referring to social welfare groups, including Crossroads GPS. "They are 'secret influence-seekers' whose hidden contributions threaten to corrupt government decisions and undermine the integrity of our elections."
Crossroads GPS, which does not have to disclose its donors, accounts for $160 million out of the $271 million spent by the two organizations. American Crossroads, which must disclose its donors, has spent the remaining $111 million.
The IRS has not shown any sign that it will change its enforcement of practices by groups like Crossroads GPS.
This post has been updated with comments from Crossroads spokesman Jonathan Collegio.
Support HuffPost
The Stakes Have Never Been Higher
Before You Go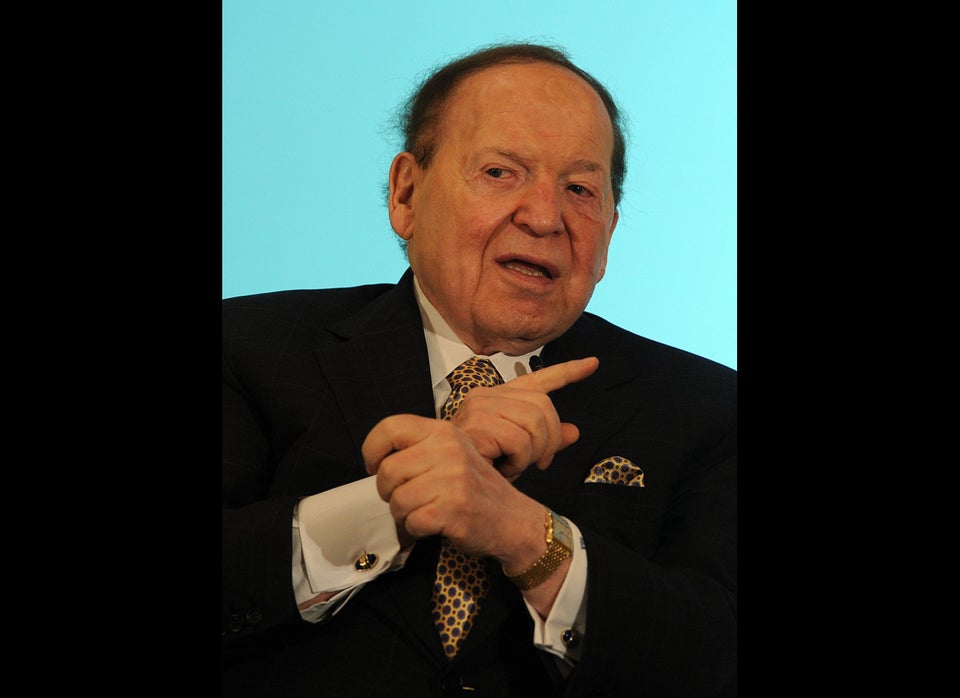 Donors Giving $500,000-Plus To Super PACs
Popular in the Community