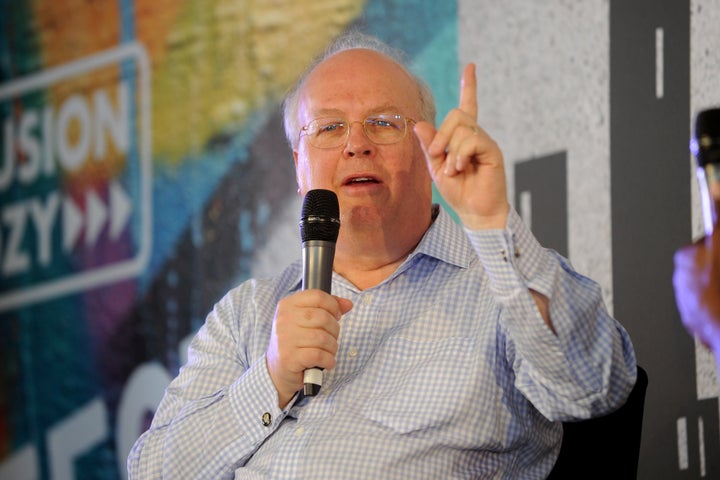 Veteran Republican strategist Karl Rove on Monday called out President Donald Trump for "over the top" attacks on the media.
In an interview on Fox News' "America's Newsroom," the former senior adviser to President George W. Bush said Trump's repeated bashing of the press as the "enemy of the people" "just grates on me."
"I grew up during the time of the Cold War," said Rove, per Mediaite. "That is a phrase that was used by Stalin against the enemies of the Communist regime. I think the president would be well advised to tone down the rhetoric."
Rove explained that "every president has problems with the media" and that he "didn't like the coverage" of Bush, "particularly" by The New York Times.
But instead of tarring all media with the same brush, Rove urged Trump to react on a "case-by-case basis," because "calling names is not helpful to our country from any side."
Check out the full clip above.
Support HuffPost
The Stakes Have Never Been Higher
Popular in the Community