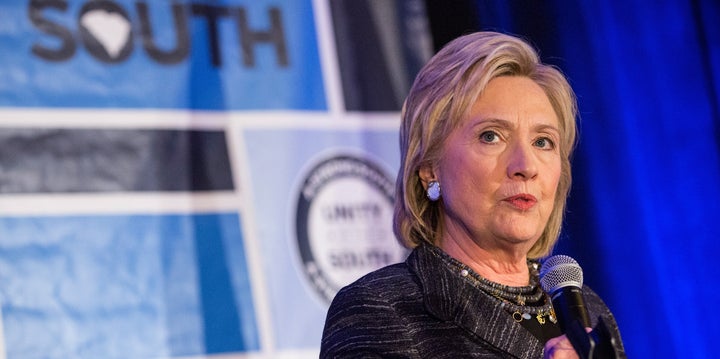 WASHINGTON -- Karl Rove's American Crossroads operation is hammering Hillary Clinton with a new ad in Iowa calling her a tool of Wall Street.
"Ever wonder how Hillary Clinton can afford so many ads? Chances are, they were paid for with Wall Street cash," the Rove ad declares. "Hillary Clinton's gotten 54 times more money from Wall Street interests than from all of Iowa. Hillary rewarded Wall Street with the $700 billion bailout. And Wall Street made her a multi-millionaire... Does Iowa really want Wall Street in the White House?"
While there are elements of truth to the attack, it's a hypocritical assault from a GOP operative who has happily accepted Wall Street funding for decades. It also reveals that Rove's operation believes Clinton is a more formidable general election candidate than her progressive challenger, Sen. Bernie Sanders (I-Vt). But it just might end up helping Sanders win the first-in-the-nation Iowa caucus on Feb. 1. 
Clinton responded to the ad on ABC's "This Week," telling host George Stephanopoulos -- a former Clinton confidante -- that the attack "shows how desperate the Republicans are to prevent me from becoming the nominee."
"I think this just proves my point, that I'm the strongest candidate to go up against any Republican," Clinton said.
Rove's judgment isn't perfect, of course. He went into meltdown mode on election night in 2012 after Republicans were routed despite hundreds of millions of dollars in support from Rove's operations. And the assault is nakedly hypocritical: Rove's own super PAC has hauled in millions of dollars from financiers. In 2012, Rove spent that money to support Mitt Romney, a former private equity kingpin.
But the ad does show that Republicans believe the Wall Street line of attack against Clinton is effective. Clinton has flailed to rebut challenges to her Wall Street record in debates -- awkwardly invoking the terrorist attacks of Sept. 11, 2001 to explain her popularity with campaign donors from the financial sector (and weirdly doubling down on the claim after getting pummeled for it in the press). 
Rove's efforts reflect that the GOP still thinks of Wall Street connections as a liability. Also on Sunday, GOP presidential hopeful Sen. Marco Rubio (R-Fla.) criticized Sen. Ted Cruz (R-Texas) for relying on "New York" money during an appearance on NBC's "Meet The Press."
"The bigger problem is Ted has raised a lot of money out of New York," Rubio said. "He raises money in New York and then criticizes New York values."
Clinton told ABC Sunday that only about 3 percent of her campaign contributions come from Wall Street -- a figure that ignores contributions to a super PAC that supports her. Clinton has also personally received millions of dollars from big banks and private equity firms for giving speeches after her tenure as secretary of state (although, contrary to the Rove ad's claims, she and her husband Bill were already multi-millionaires at that point).
Clinton maintains a comfortable lead in national polls for the Democratic nomination, but Sanders has showed strength in influential early primary states. After trailing in Iowa for most of the fall, Sanders has closed in on Clinton, with some polls giving him a narrow edge in the state. Sanders has maintained a narrow lead in New Hampshire -- the state that follows Iowa one week later. The Sanders campaign probably isn't losing any sleep over the new Rove ad.
Zach Carter is a co-host of the HuffPost Politics podcast "So That Happened." Subscribe here or listen to the latest episode below: 
PHOTO GALLERY
Hillary Clinton's Celebrity Donors
Calling all HuffPost superfans!
Sign up for membership to become a founding member and help shape HuffPost's next chapter