Karl Rove is still doing what he does best: championing the Iraq War and slamming liberals.
At an event at the University of Connecticut on Tuesday, the former advisor to President George W. Bush was confronted by a student who introduced himself as an Iraq War veteran, the Hartford Courant reported. He told Rove about the horrors that he witnessed during combat, and demanded that Rove apologize for his role in instigating the war.
"Can you take responsibility and apologize for your decision in sending a generation to lose their humanity and deal with the horrors of war which you have never had the courage to face?" the student, Ryan Henowitz, asked.
Rove refused to apologize, saying former Iraqi dictator Saddam Hussein posed a threat to the United States.
"I appreciate your service, but I'm not going to apologize for our government doing the right thing in removing Saddam Hussein from power," Rove said.
Though Rove's justifications largely mirrored the arguments that Bush administration officials have been making for over a decade, the Republican strategist also claimed that the Obama administration had undone progress made in Iraq by not leaving behind a military presence.
"We should be proud of what we were able to achieve in Iraq. And we should be sorry that we left them alone," Rove said. "Because when we left them, things deteriorated."
"We should have stayed there like the Iraqis wanted us to. We would not have seen the rise of ISIS, we would not have seen the displacement of millions of people in the country," Rove added.
Earlier in the event, Rove seized the opportunity to slam potential Democratic presidential candidates, including former Secretary of State Hillary Clinton and Sen. Elizabeth Warren (D-Mass.). The Republican strategist dismissed arguments that Clinton was a strong candidate, and took aim at Warren's Native American heritage, calling her "Pocahontas." Echoing an increasingly common conservative hope that Warren run in 2016, Rove sarcastically urged University of Connecticut students to draft Warren into the race.
"I want you to do everything you possibly can to get Pocahontas in the race," Rove said.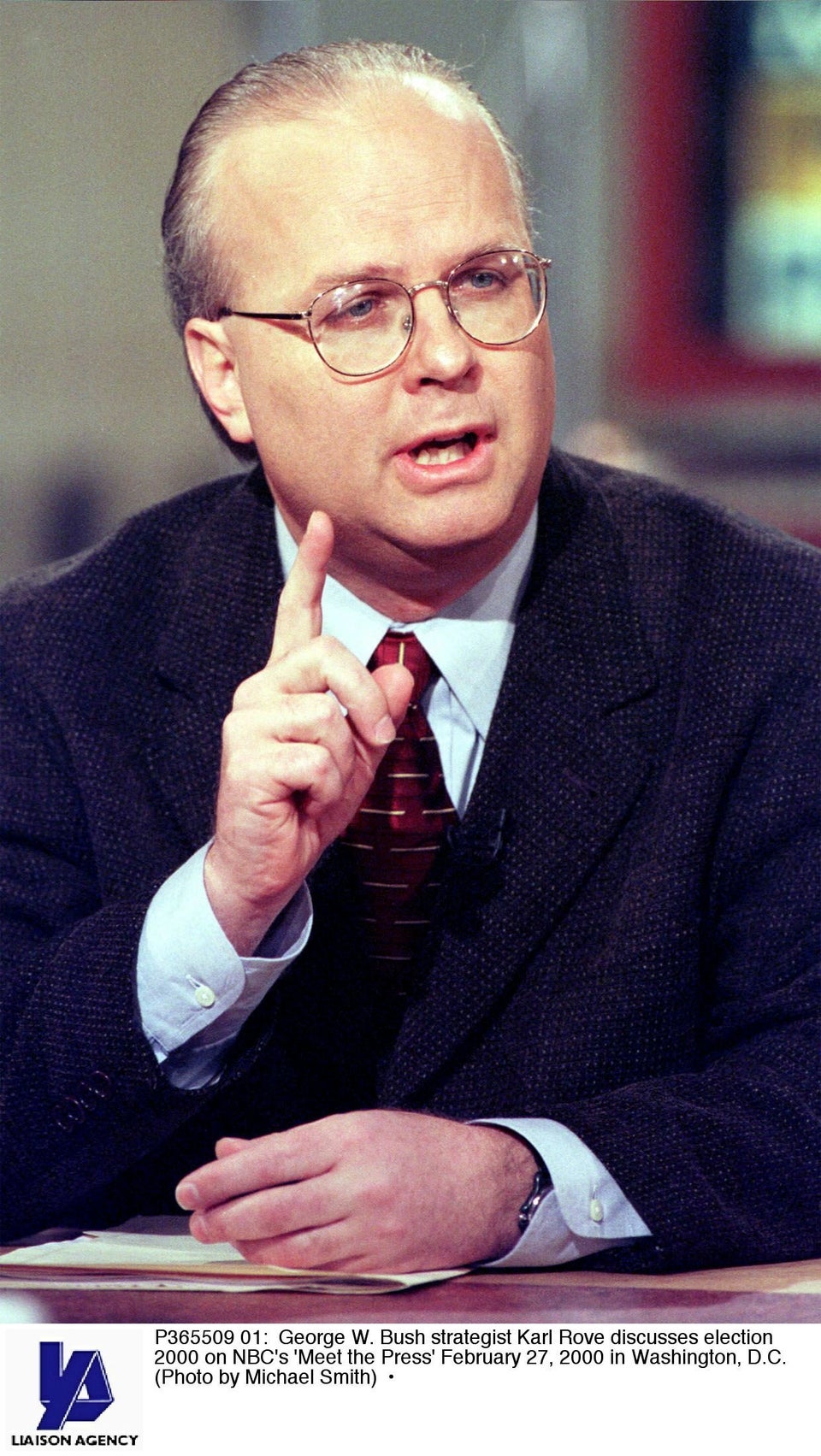 Karl Rove Through The Years
Popular in the Community