GOP strategist Karl Rove on Thursday continued a sustained effort to keep President Barack Obama at the center of a trio of scandals, claiming that the issues were functions of his "disengaged and distant" nature.
"He is a disengaged and distant president," Rove claimed. "It is a bit appalling. I can't imagine the Attorney General and the Department of Justice would not have given the Office of General Counsel inside the White House a heads up they were about ready to take this very broad step of asking for the phone records of 100 journalists and editors at the AP. I just can't believe that would happen."
Obama has said that he didn't have knowledge of the issue before news broke.
Rove also suggested that Obama had played a part in the Internal Revenue Service's decision to subject small conservative groups to extra scrutiny when they applied for tax-exempt status.
"He went out and denounced conservative 501(c)4 groups as enemies of democracy," Rove said. "You can't tell me some IRS bureaucrat in Cincinnati, Washington or California -- all of which were conducting investigations of conservative groups -- were not hardened by the president going out declaring groups they were looking at quote, 'enemies of democracy.'"
Rove's appearance on Fox News marks his latest attempt to turn the screws on Obama and Democrats over the scandals. On Tuesday, he argued Senate Democrats were to blame for IRS targeting of conservative groups. And on Wednesday, Rove wrote an op-ed in the Wall Street Journal declaring that news of the State Department's changed talking points on the Benghazi, Libya, terrorist attack, as well as the IRS and Justice Department scandals, would bolster Republicans and hurt Democrats -- particularly Obama.
"These three big controversies might also sap Mr. Obama's remaining strength," he wrote. "Swing voters who re-elected him in 2012 after punishing his party in 2010 clearly like the man. But evasive White House answers on Benghazi, the IRS's thuggish behavior, and the media's willingness to more aggressively challenge the White House could all undermine Mr. Obama's likability among this group."
Rove has also been keeping an eye on the future. His American Crossroads super PAC released a web video last week attacking former Secretary of State Hillary Clinton for her testimony on the Benghazi attack.
Before You Go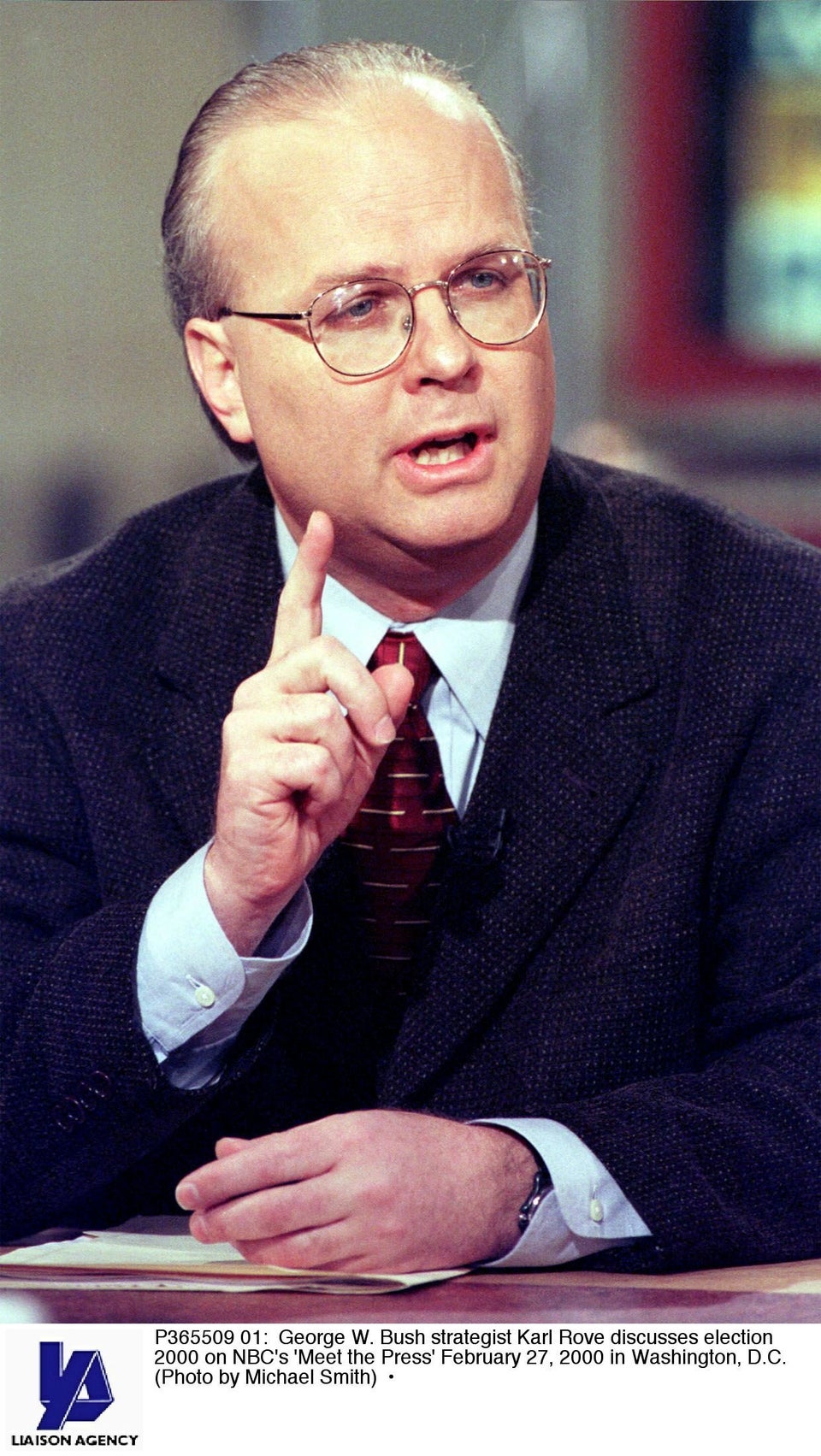 Karl Rove Through The Years
Popular in the Community