Republican strategist Karl Rove had some harsh words for President Donald Trump's rollout of the controversial executive order that banned immigration from seven predominantly Muslim countries last week.
In an editorial published Wednesday in The Wall Street Journal, the former senior advisor to President George W. Bush slammed the implementation of the order and strongly advised the Trump administration to do more planning:
"...The details of the president's executive order ― as well as the timing and the confusion that accompanied the rollout ― are disconcerting.

The administration issued its policy Friday afternoon, a time normally used in Washington to bury bad stories. Moreover, it came unaccompanied by briefing papers and talking points, and no officials immediately explained it. It took two hours before reporters received copies of the final order ― and another two before White House officials answered their questions."
Rove also pointed out that the widespread confusion left some travelers stranded, others deported and almost all confused.
"Chaos and controversy predictably followed. Thousands of protesters turned up at airports around the country. Lawyers rushed to courthouses and were rewarded with judicial orders hobbling the policy's execution. The administration reversed itself a day later, allowing green-card holders to be exempted on a case-by-case basis.

Now imagine if the president had waited and implemented the policy carefully and deliberately."
Rove's critiques of the administration's first two weeks in office were echoed by other prominent conservatives. On Thursday, many lambasted Trump for using a speech at the National Prayer Breakfast to ask those gathered to "pray for Arnold" Schwarzenegger's ratings as host of the "Celebrity Apprentice."
"Some presidents got off to a bad start -- think John F. Kennedy and the Bay of Pigs. But Kennedy recovered by learning from mistakes. Mr. Trump and his aides should do the same. Next time, the stakes could be much higher, with graver consequences for the Trump presidency and the country."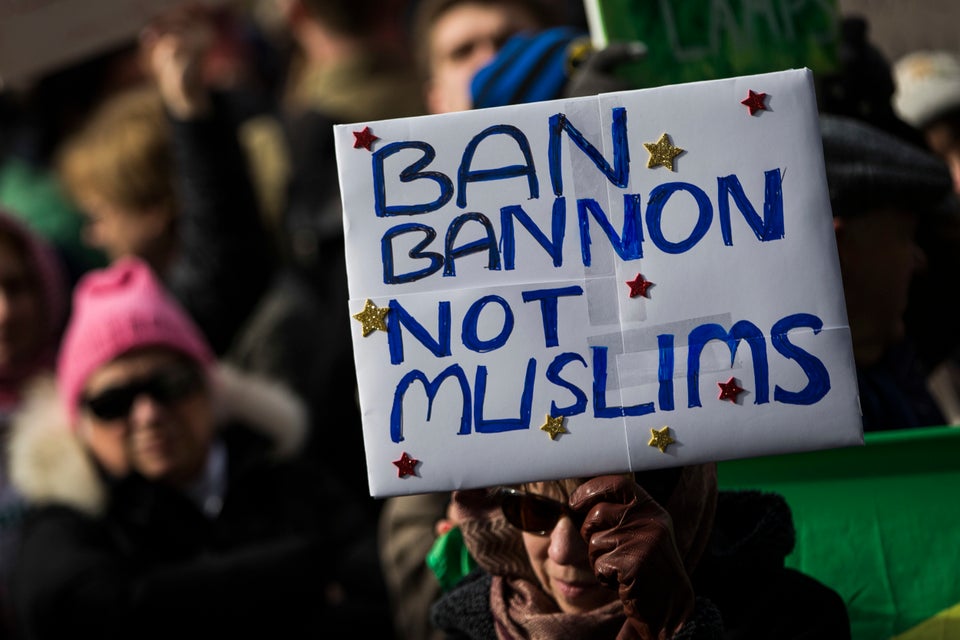 Nationwide Protests Against Trump's Executive Order