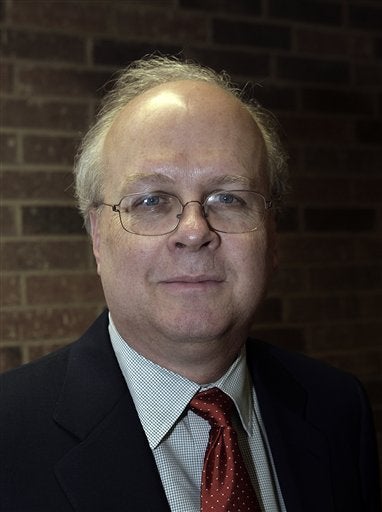 Former top Bush adviser Karl Rove was heckled and harassed at a book signing in Beverley Hills on Monday night and called a "war criminal" by protesters, according to multiple news reports.
Many of the nearly 100 people who attended a signing for Rove's new book "Courage and Consequences: My Life As a Conservative In The Fight," appeared to be there to denounce the former Bush official.
Protesters included Jodie Evans, the co-founder of the group Code Pink who approached Rove with handcuffs and tried to make a citizen's arrest.
According to video of the event, one heckler said that Rove "ruined the country," while another told him: "The only comfort I take is that you're going to rot in hell.
At one point Rove addressed the protesters:
"With all due respect, this goes to show the totalitarianism of the left, they don't believe in dialogue, they don't believe in courtesy, they don't believe in first amendment rights for anybody but themselves," Rove said.
No arrests were made, according to the Associated Press. Rove left the event without signing any books.
Watch the KCAL 9 news report:
Popular in the Community