A Canadian elementary school reportedly allowed one of the country's most notorious criminals to interact with young students.
Parents at the school told Canada's CityNews earlier this week that Karla Homolka, who served time for her role in the rape and murder of two young schoolgirls, has been volunteering at a private, Seventh-day Adventist elementary school.
The Canadian Press reported that Homolka "occasionally volunteered at the school, including supervising a field trip and bringing her dog into the classroom to interact with children."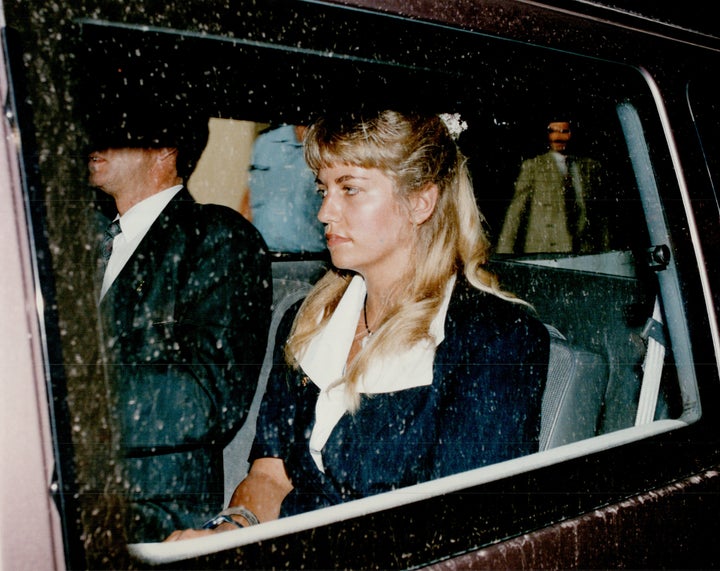 Homolka is the ex-wife of convicted serial killer Paul Bernardo. The pair was arrested in the 1990s, in connection with the rape and murder of several young women. Homolka ultimately entered into a plea deal with prosecutors, in which she pleaded guilty to manslaughter in two of the cases in exchange for a 12-year prison sentence. Bernardo was sentenced to life in prison for his role in the crimes.
Following her 2005 prison release, Homolka remarried and gave birth to three children. Her kids have reportedly been enrolled in the Montreal school since September.
Parents at the school said they only recently found out about Homolka – who now goes by the name Leanne Bordelais – when an unidentified man passed out leaflets with her photo and information on her crimes.
Andy Maraj, whose daughter attends the 3rd grade with one of Homolka's children, told The Montreal Gazette he initially thought it was a hoax.
"But then I saw her and I saw her walking around with her dog for the children to play with," said Maraj. "I told my daughter, 'This lady, I don't want you to go near her please. If she calls you, don't go near her and call me,' because I don't trust the school."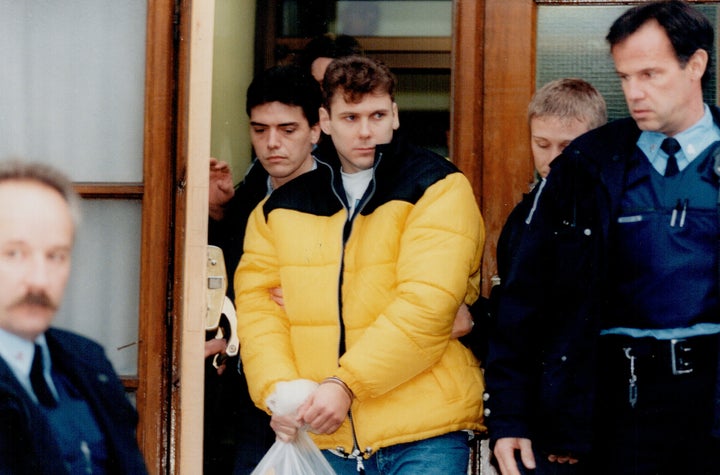 Maraj and another parent told The Montreal Gazette that when they expressed concerns about Homolka, school officials told them they'd have to enroll their children in another school.
When news of Homolka's activities broke earlier this week, the Seventh-day Adventist Church sent a statement to The Canadian Press, acknowledging school officials have been "fully aware of who she is."
"She is not a regular volunteer, and can never be alone with any children, either in school or churches," the statement read.
The statement, which did not indicate Homolka would be barred from volunteering, angered parents.
"We don't want her here," one parent told CityNews. "How would you feel knowing that your child is interacting with a person who is a serial killer? It's not right."
School officials have since issued a second statement, saying they will no longer allow anyone with a criminal record to volunteer.
We "heard and listened to the concerns of parents and members of the community," the statement read.
Still, Tim Danson, a lawyer who represents the families of Homolka's victims, told The Canadian Press it was a "kick in the gut" for the victim's families to hear Homolka has been able to live a seemingly normal life.
"These are joys the [victim's families] will never enjoy because of Karla Homolka's participation with Paul Bernardo to murder their children," Danson said.
David Lohr covers crime and missing persons. Tips? Feedback? Send an email or follow him on Twitter.
Calling all HuffPost superfans!
Sign up for membership to become a founding member and help shape HuffPost's next chapter
BEFORE YOU GO
PHOTO GALLERY
Infamous Serial Killers