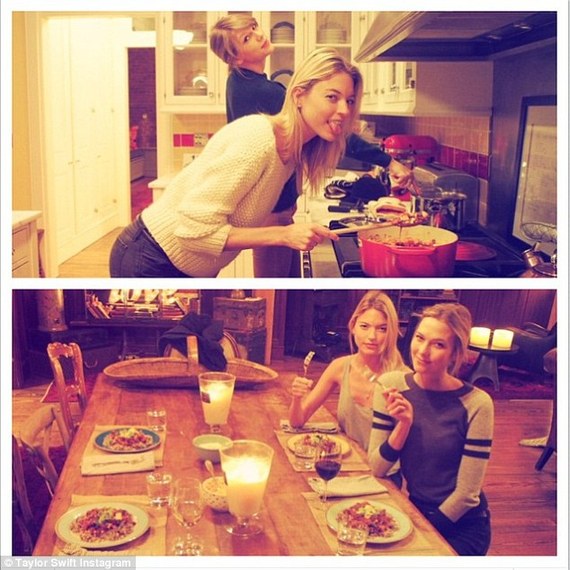 If there's one thing that never goes out of style, it's an epic girls' night in, and on Saturday BFFs Karlie Kloss and Taylor Swift took to Instagram to give us all a lesson in the craft.
Joined by fellow model Martha Hunt, fashion blogger Tavi Gevinson and stylist Ashley Avignone, the rumored Vogue cover girls gathered at the pop star's New York City apartment for the ultimate gathering complete with a crackling fire, plenty of wine, and lots (and lots) of cooking.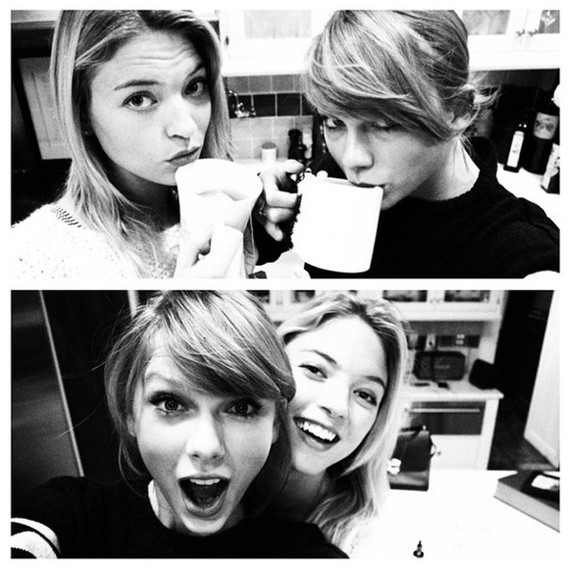 "Cooking all day with @Ashavignone @MarHunt @Tavitulle," she captioned on Instagram as her friends whipped up a variety of dishes. "Cold New York. Hot tea. @marhunt"
From the looks of it, Swift and her crew enjoyed a candle-lit table complete with wine and some tasty pasta. We can only imagine that homemade cookies were also included in the meal considering Karlie and Taylor's passion for baking.
As for the entertainment, the girls appeared to share plenty of laughs with Martha even taking to Instagram to show off her and Taylor's purrrfect arts and craft project, which included decorating the singer's iPhone with cat stickers (but of course).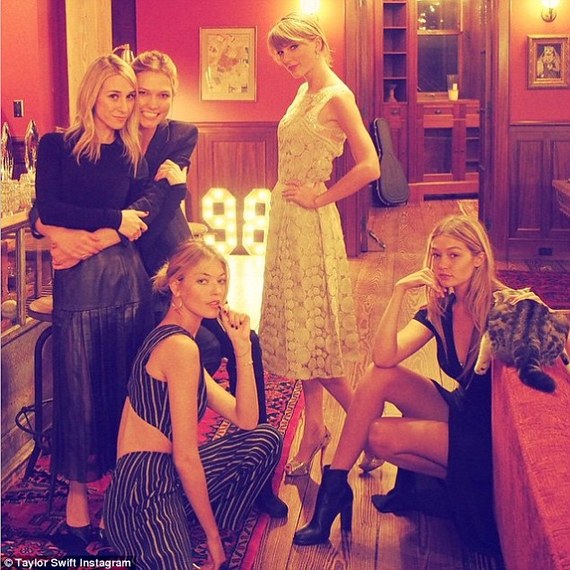 Not content with their successful dinner party, the girls gathered together once again on Sunday, this time with the addition of model Gigi Hadid for a slightly more stylish affair. In a photo posted to the girls' Instagram accounts, Taylor can be seen sporting a sparkly white lace dress while Karlie, Martha and Gigi posed around her in various black looks.
"I'm convinced, blondes definitely have more fun," wrote Karlie alongside the photo.
Blonde or not, we're thoroughly convinced that no one knows how to throw a girls night in like this beautiful bunch. Here's to hoping that we get an invite the next time around (hint, hint)!