But after scoping out Wednesday night's 2012 show in New York, we're sure that one of Kloss' looks is sure to cause controversy. (A bigger one than her nude pics. And her photoshopped ribs.)
Wearing a leopard print bikini, Kloss did her famous strut down the runway with some pretty hefty accessories: layers of turquoise jewelry and some lucite, fringe-covered heels. But the towering Native American-style headdress on her head is sure to get the most heat. (Have we learned anything from Paul Frank's ill-advised Fashion's Night Out party?)
The maybe-forthcoming Karlie Kontroversy comes at a sensitive time. No Doubt pulled their newest video for "Looking Hot" from YouTube and TV after Gwen Stefani's Native American costume sparked backlash. The band apologized.
Check out the pics below and tell us... is this offensive?
UPDATE: Victoria's Secret has decided to pull the controversial look from the fashion show's broadcast and any other press. A representative from the company provided this statement to The Huffington Post: "We are sorry that the Native American headdress replica used in our recent fashion show has upset individuals. We sincerely apologize as we absolutely had no intention to offend anyone. Out of respect, we will not be including the outfit in any broadcast, marketing materials nor in any other way."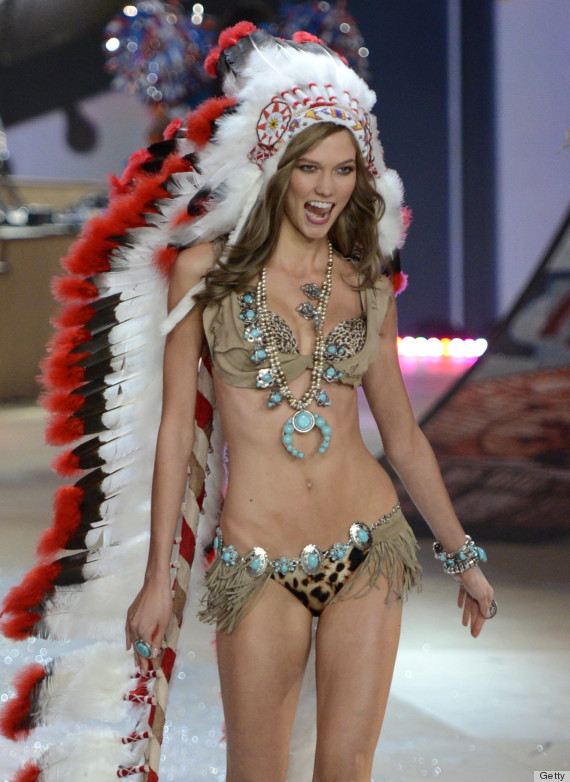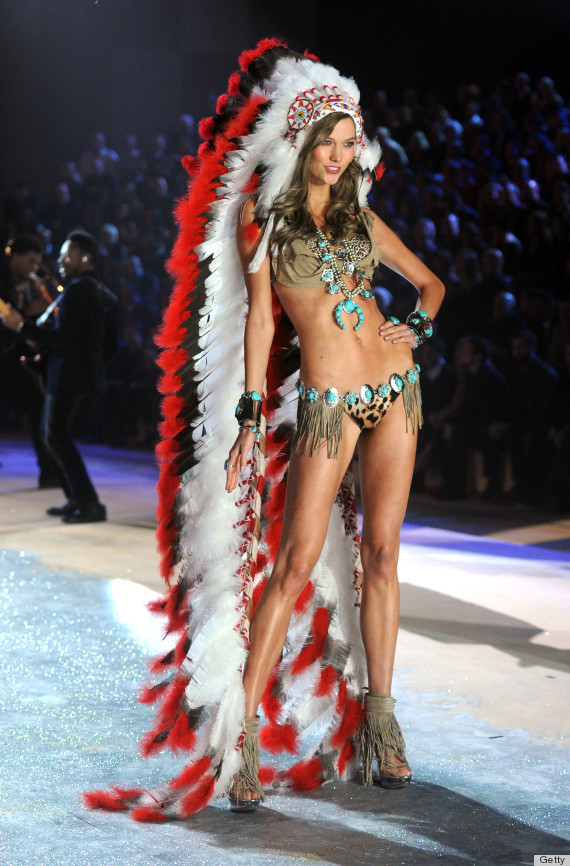 See all the looks from the 2012 Victoria's Secret Fashion Show!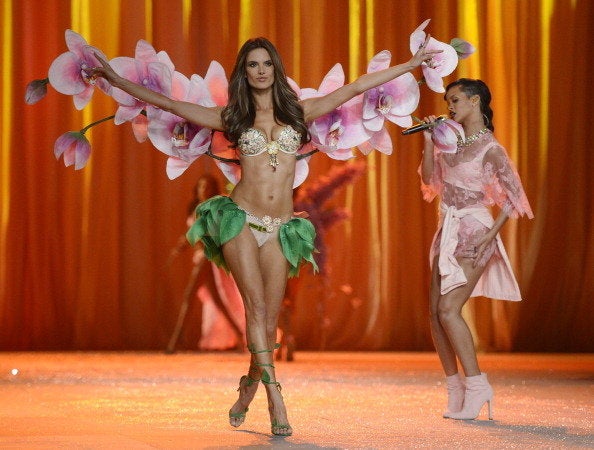 Victorias Secret Fashion Show 2012
Related