"There's something really powerful about a woman who owns her sexuality and is in charge," the 25-year-old Victoria's Secret model and founder of Kode with Klossy said.
"A show like this celebrates that and allows all of us to be the best versions of ourselves," she added. "Whether it's wearing heels, makeup or a beautiful piece of lingerie — if you are in control and empowered by yourself, it's sexy."
As The Telegraph points out, the Victoria's Secret show, which has gone on for 22 years (and once had an intensely creepy preshow broadcast), is being re-examined amid the Me Too and subsequent Time's Up movements. The movements might also explain why the November 2017 fashion show took a 30 percent hit in ratings.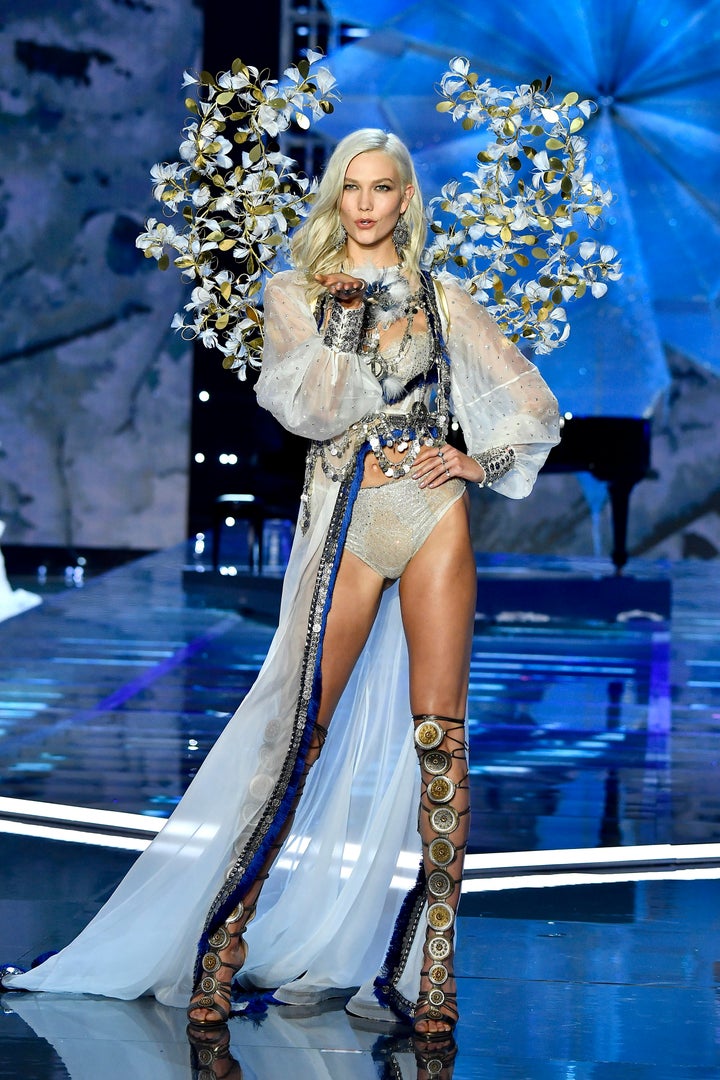 But Kloss, who is back with the brand again after a short break to attend classes at New York University, thinks the show still fits with her image.
"I personally love investing in a powerful scent or piece of lingerie, but I ensure it's on my terms," she said. "I like to set a positive example, so [I] would never be part of something I didn't believe in."
At least one Victoria's Secret supermodel has spoken out about the pressure to look and dress a certain way for her job. Longtime Victoria's Secret Angel Adriana Lima, who walked in the November 2017 show, denounced the notion of dressing skimpily "for an empty cause" in an Instagram caption she posted several weeks later.
"My job puts me in such a big pressure to look a certain way, I was thinking, how we woman have to carry so much ... I am tired of the impositions, we 'as woman' can't be continuing living in a world with such superficial values, it's not fair for us," she wrote at the time.
It's unclear whether the Victoria's Secret Fashion Show will change its tune in response to changing attitudes as other brands have — including Sports Illustrated's half-hearted attempt in its annual Swimsuit Issue.
Edward Razek, the chief creative officer of L Brands, which owns Victoria's Secret, didn't seem concerned last November.
"I know there's this other thing out there," he told The New York Times ahead of the show's U.S. airing. "But for us this is about a power and uniqueness men can't compete with."
Kloss sits on the board of advisers to Oath, HuffPost's parent company.