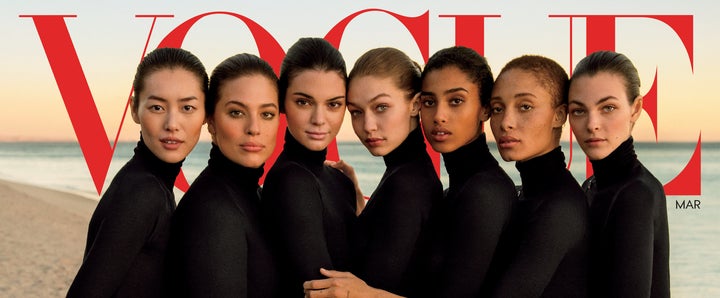 UPDATE: Feb.15, 2017 ― Karlie Kloss addressed the problematic Vogue photos on Wednesday, apologizing for her role in the "Spirited Away" spread.
In a note shared on Twitter, Kloss wrote, the "images appropriate a culture that is not my own and I am truly sorry for participating in a shoot that was not culturally sensitive."
But photos apparently leaked from the issue allude to quite the opposite, and have a lot of people wondering: This, again?
The problematic photos, which found their way to the internet Tuesday, show supermodel Karlie Kloss dressed as a Japanese geisha posing throughout Japan's Ise-Shima National Park in an article titled, "Spirited Away."
In the photo spread, reportedly photographed by Mikael Jansson and styled by Phyllis Posnick, Kloss's signature blonde hair is replaced with thick, long black locks done up in the Japanese Shimada stye, and her skin, appearing more pale than usual, is draped in traditional Japanese patterns and kimonos.
Janssen appeared to confirm the authenticity of Kloss's geisha-inspired shoot on Tuesday when he posted to Instagram a similar photo of the model in painted whiteface with red lips, soaking in a tub. New York magazine published photos of what appears to be a hard copy of Vogue's March issue.
Mire Koikari, a professor of women's studies and affiliate of the Center for Japanese Studies at the University of Hawaii, said it's hard to judge the photos outside of their full context in the magazine. But the images alone, she said, raise questions.
"It strikes me as an example of 'Asian face' or 'Yellow Face,' a problematic practice long existent in the history of racism in the U.S., where white men and women alter their facial features to 'pass' as 'Orientals,'" Koikari said in an email to The Huffington Post.
"The images also recirculate the overly sexualized understandings of 'Asian women,'" she added.
Neither Vogue nor Kloss's representatives returned The Huffington Post's requests for comment.
In an issue that supposedly promotes the beauty of diversity, it's odd to see a white woman in a setting that hinges entirely on Japanese cultural elements playing the role of a geisha ― an ancient and traditionally Japanese profession.
Why not just use a Japanese model?
In this case, if Vogue runs Kloss's spread, the magazine is choosing to ignore its own celebration of diversity (and Japanese models), and is using yellowface and cultural appropriation instead.
If the internet's reaction to the photo shoot is any indication, it's safe to say that people won't be happy with Vogue's definition of diversity.
Related
Before You Go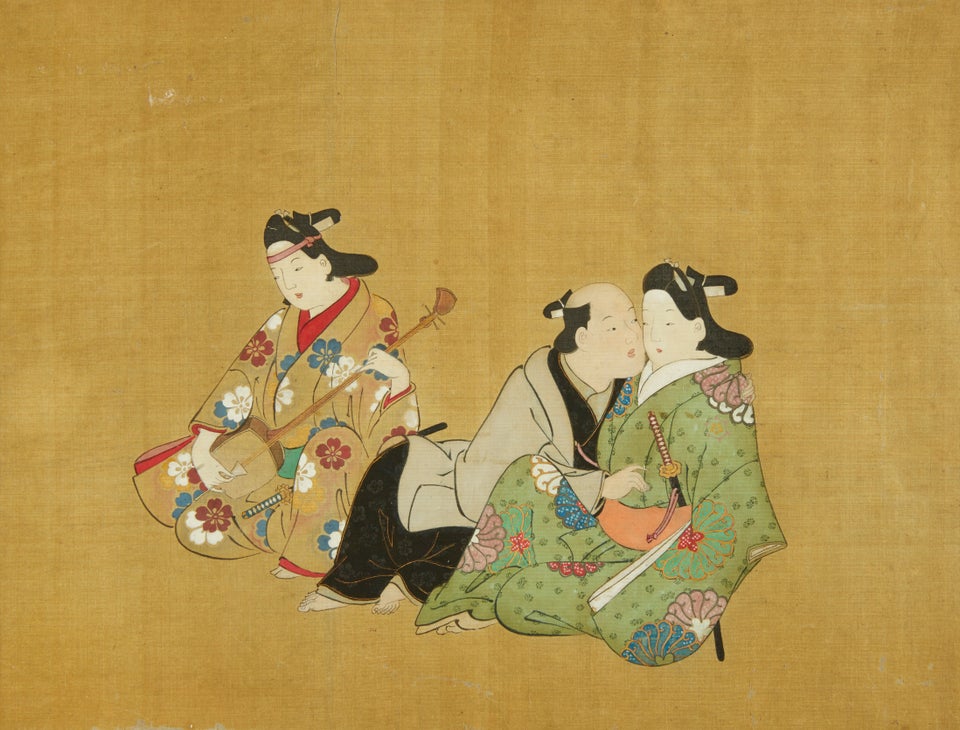 Erotic Japanese Prints