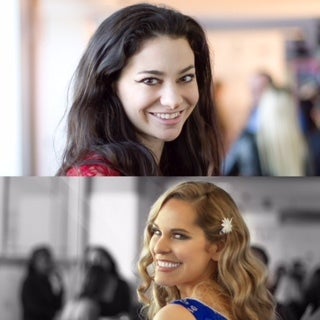 In this life, we choose paths that will serve consequences and or a response; some call it karma and others call it fate. However, not making decisions permits results as well. If we want to ensure that life will bring us the happiness we seek, we should solidify our intentions regarding our choices.
This past weekend I attended the "Rising Above" LA Live Film Festival with Meredith O'Connor and Summer Moore, these two women are passionate and intentional about their choices in creating film and music. It is empowering to see women in the arts making a difference for a cause. Meredith is the Celebrity Youth Leader at The United Nations, Anti-Bullying spokesperson, and singer-songwriter. Summer Moore is an Award-Winning writer for her short film Karma of Happiness, producer, and actress. I spoke with these two ladies, and this is what they had to say:
Summer Moore is genial and inviting as she spoke about producing; her passion for film was evident. She states, "I stopped focusing on myself, and I started focusing on helping others rise above. I believe that helping others is one of the keys to happiness." She also touched on the crux of creating - step outside of the "norms" in life.
Meredith O'Connor spoke openly about her experience with bullying! She was bullied in school, and that is why she speaks out against bullying all over the country. She started a campaign with the hashtag #youarenotalone to let youth know that bullying is not acceptable. She stated, "My manager, told me to do something about the pain of being bullied, so I did!" Her story is very inspiring for me as my twelve-year-old granddaughter was bullied and just like Meredith, she decided to do something about it, she started journaling and turned those writings into a book. Everyone can help those who are suffering from mean-spirited individuals, be that support someone else needs.
The film festival was full of great short films produced by Summer Moore and videos staring Meredith O'Connor. I left there feeling that I could accomplish anything! Here is my take away from the event- Contribute to life what you have to offer, unapologetically outside the so-called "norms"! When you create happiness for others happiness in return finds you. It seems to me like these ladies are doing just that!
Calling all HuffPost superfans!
Sign up for membership to become a founding member and help shape HuffPost's next chapter
This post was published on the now-closed HuffPost Contributor platform. Contributors control their own work and posted freely to our site. If you need to flag this entry as abusive,
send us an email
.