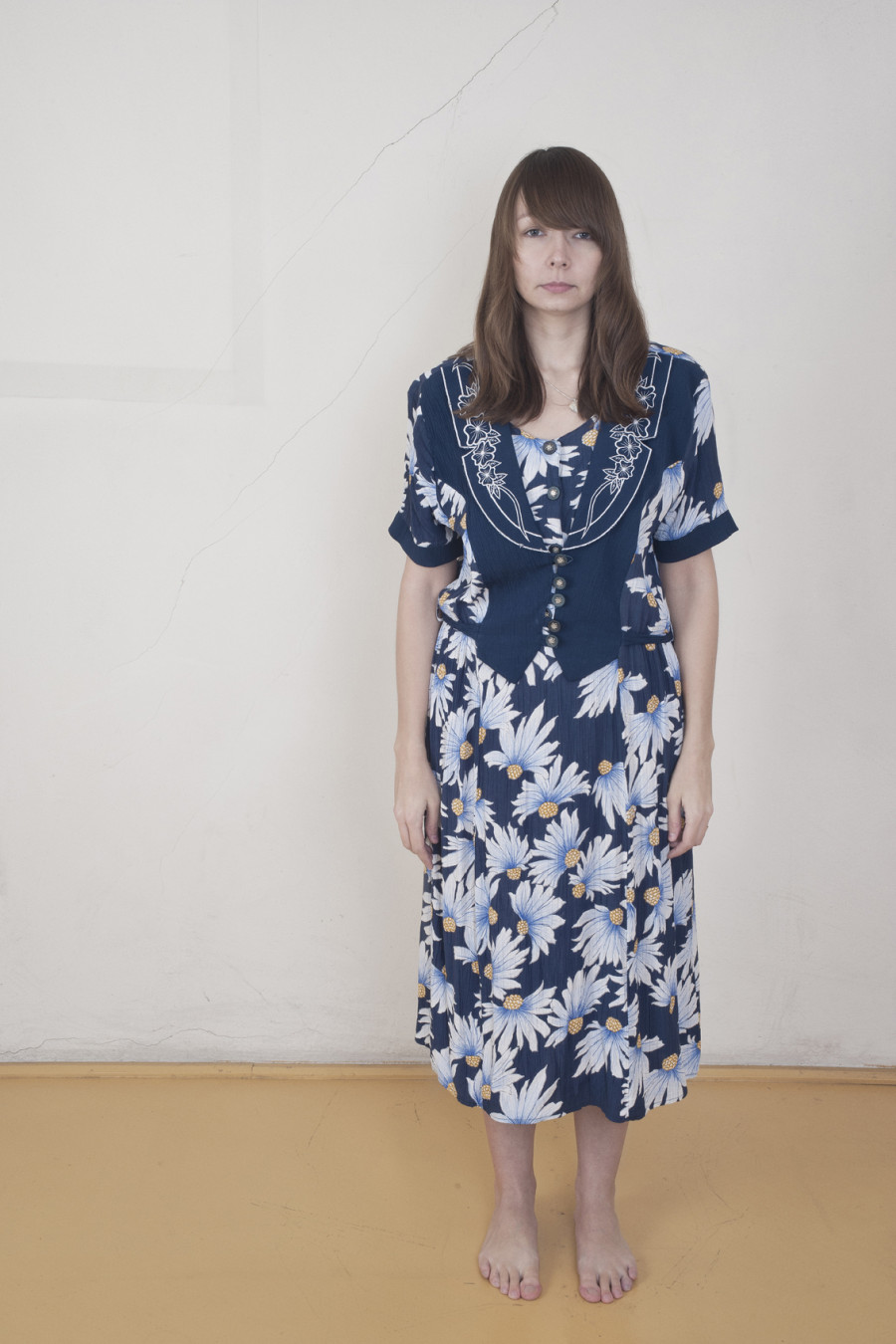 "Sunny day, the whole family sits at my grandmother's garden, sausages on the grill, twittering birds, laughter, conversation. In this dress, my mother would always be smiling, relaxed. She would wear it only on sunny, free-from-work days."
"It was an impulse to put them on. I cannot really rationally explain it," Karolina Jonderko recalled.
The Polish artist is referring to her desire to don her mother's old dresses, four years after she passed away from cancer. "I had an urge to see them again, the colorful patterns that I remembered from my childhood," she said to The Huffington Post. "I wanted to bring the good memories back. And the moment I saw them I simply had to put them on. I felt calm wearing them, I could feel her presence again." Thus, a photo series, entitled "Self-portrait with my Mother," was born.
Jonderko first imagined the project after stumbling across a green jacket belonging to her mother, with strands of her hair still attached. The garment roused memories of their times together, times that stretched back to the days before her illness took hold. Vivid, particular memories of the banal yet critical moments -- fiddling on the piano, addressing her kindergarten class, dancing wildly at family weddings.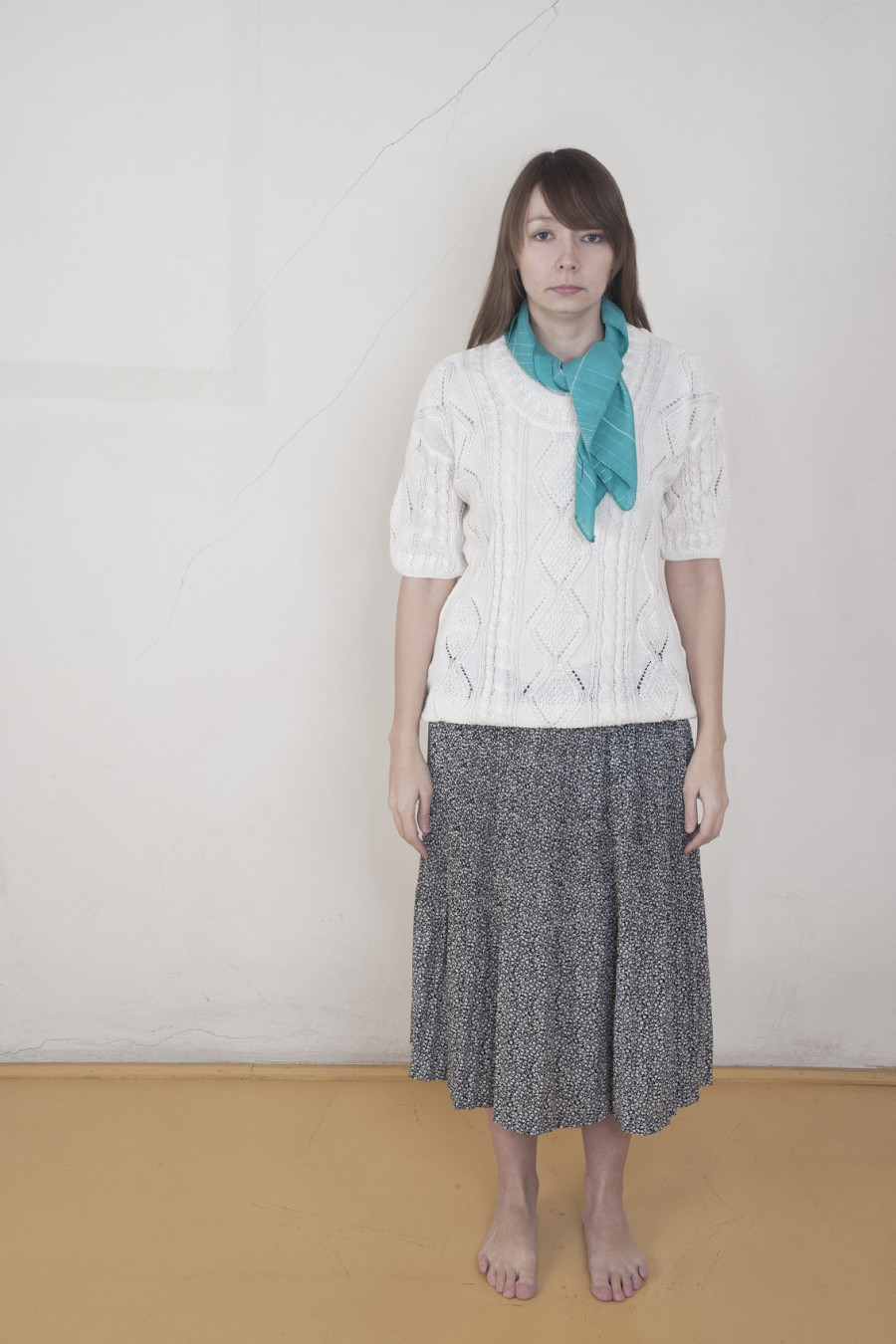 After her mother passed away in 2008, Jonderko originally donated the clothing to her surviving grandmother, who wore them until her death three years later. Following her grandmother's passing, the artist finally dug through the worn and loved dresses in her now empty, former home, where both she and her mother grew up. It was then that Jonderko allowed precious memories to bubble to the surface.
"You need to know that I was reliving the past and lived in the past for four years after my mother's death in 2008," the artist explained. "Before that day and the images all I could remember was the illness and the pain. Cancer changed her so much and erased all happy memories I had. Those pictures helped me see my mom as she used to be before she got sick, when she was full of laughter and energy."
One outfit Jonherko discovered, for example -- a white sweater and turquoise scarf -- sparked images of time spent at home, her mother doggedly teaching children how to play the piano. "I remember her sitting at the piano, focused, her hand tapping the rhythm, patiently listening to the rattle of her students, and I can still hear her gentle voice: 'Let's repeat this fragment.' How was she able to listen to that, I do not know, 'til this day. My sister and I would leave the house after few minutes."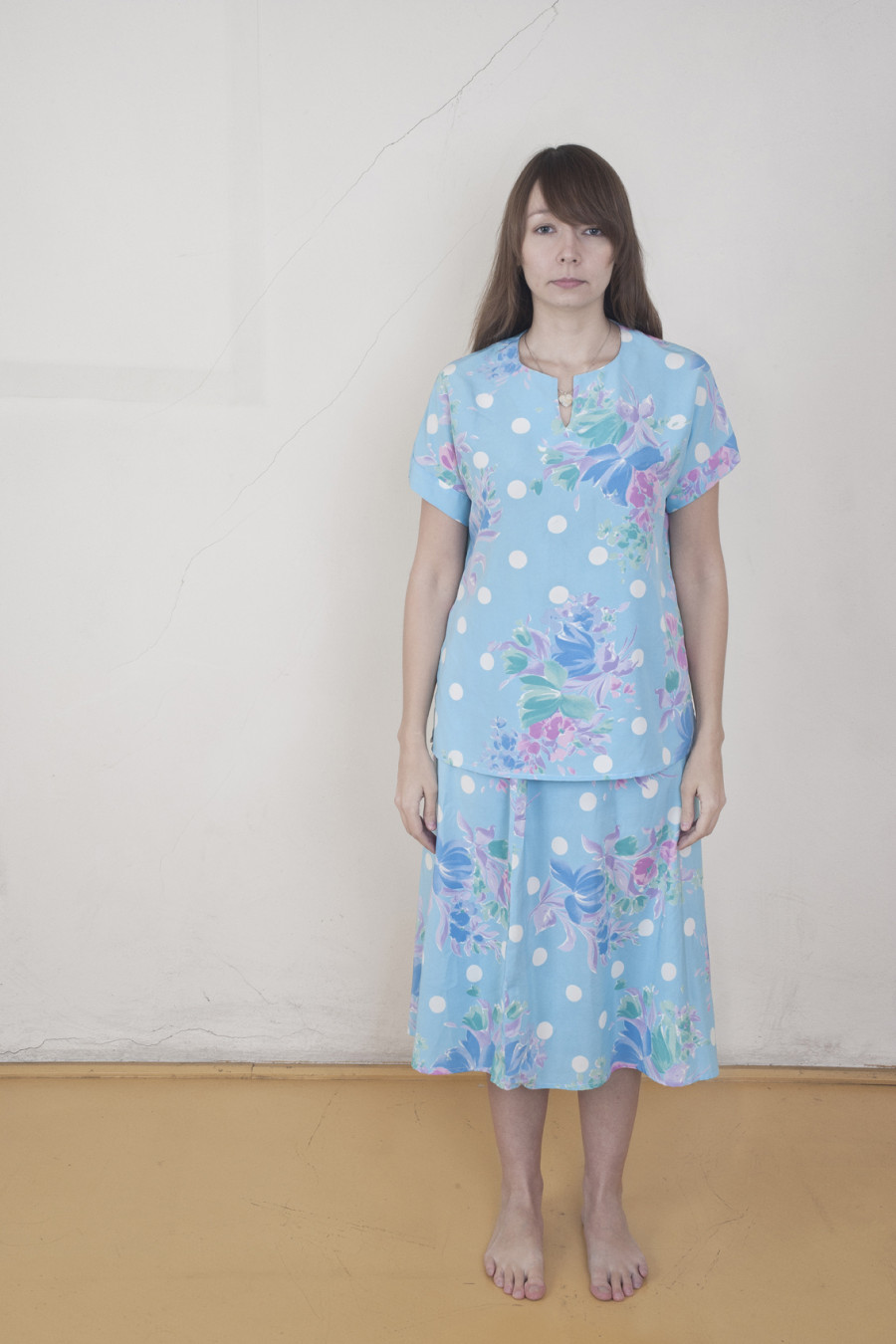 "It's summer; the intensively bright sun, the smell of freshly brewed coffee and mom's voice wakes us up. I have a quick peek through the curtains, a line of washing must have been hung outside early in the morning. It looks completely dry. I cannot see anyone, but I know she's there. I crane my neck, and I am just able to make out blonde locks and cigarette smoke. The morning 'gossip' with the neighbors is in full swing. Bare-footed and in pajamas, my sister and I jump out on the balcony and join the discussion. We love summer. We have our mom to ourselves for a whole two months of holidays."
Jonderko did not intend to make the photography series public; the moving tribute was meant to be a personal way to grieve and grow. "I didn't expect anybody to understand what I was going through and the reasons behind taking such a project on; hence the photos were never meant to be published." Eventually, however, the photographer shared it with a friend from film school who encouraged her to go public with the project, which is now on view in a Krakow-based exhibition.
After sharing her images, Jonderko was moved by the immense support she received from around the world, a stark change from the isolating experience of grappling with her mother's illness. "I was always hiding what was happening at home to the extent that not that many people actually knew about mum's cancer," she said. "We were alone with our pain. It was going on for so long, too long; so I decided to speak up through my photography, to, in a way, not be alone, to share my grieving with others."
In the end, Jonderko's stirring photographs reveal the many ways of being together, even when the one you're striving to be closer to is physically absent. The series depicts one particular way art can help us heal, providing hope for the many people out there enduring similarly life-rupturing loss.
"Each of us is unique and deals with a loss of a loved one differently. This is my way, perhaps controversial to some, but this is me, recalling and somehow trying to relive all the happy moments I had with my mum. This is me saying goodbye and paying tribute to my mother, the most important woman in my live. There are more other ways. I wanted to share to say that people are not alone with their pain, that there are people going through the same and encourage to look deep inside themselves to find their way of dealing with loss. If I could, anyone can."
Related
Before You Go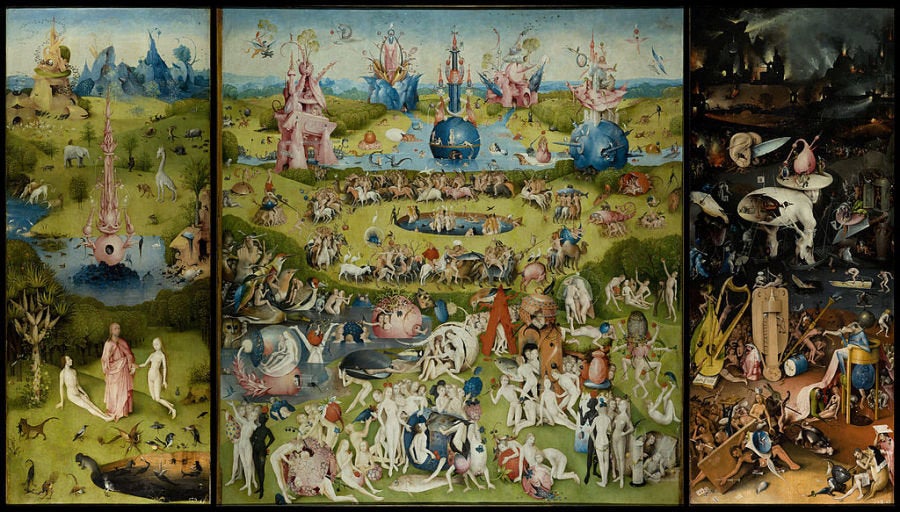 30 Artist Names You Are Probably Pronouncing Wrong
Popular in the Community